Description
Meet TOP 50+ Italian Startups from Marche Region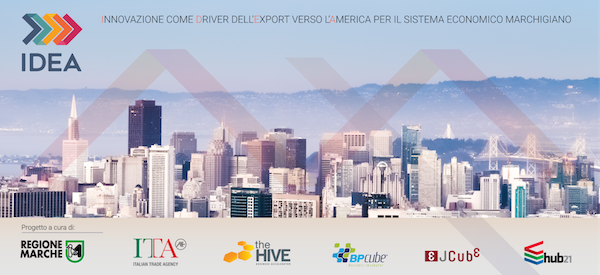 WHAT
Meet the TOP 50+ Italian Startups selected by Marche's 4 incubators: the Hive, BP Cube, JCube, hub21.
It's not only tech...
We'll open with an inspiring presentation by Viola Buitoni (Buitoni anybody?) on the power of Italian food and table culture – followed by a quick intro by all the entrepreneurs attending. Demo stations will be available during cocktail hour.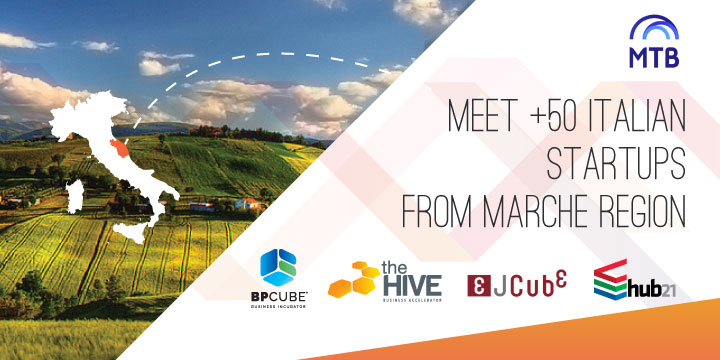 AGENDA
4.30 Check-in and networking
4:50 Welcome by Lorenzo Ortona, Consul General of Italy and Alberto Acito Head FDI Unit, ITA
5.00 Keynote: Viola Buitoni
5.45 Startups sneak peek
6.15 Aperitives & hors d'oeuvre


WHO

Viola Buitoni, a transplant from Perugia and a descendant of the famed pasta and chocolate dynasty, moved to the US for college in 1985. After studying economics at NYU, she succumbed to her lifelong and passionate relationship with food.

She built a transversal career in cooking, selling, curating, representing and writing about Italian food, its historical traditions and innovative trends.

In 2010 she found her calling in teaching droves of passionate home cooks how to buy, prepare and enjoy easy, Italian-inspired food everyday, with a focus on the crossing of fresh local ingredients with the best Italian imported agro-foods.

By melding her personal history and her professional experience, Viola has fostered a devoted community who engages in meaningful conversations around the stove and table, and gives food the social significance it deserves.


Armotia PTC | www.armotia.com/en
Cooder
Heyfoo
Limix | www.limix.it
Collabobeat
Mashcream
MindXup
Nutrinsect
Apio
Apply Communications | http://www.applygroup.it/
B.E.L. ONLINE
Pharma & Food Consulting
Synbiofood | www.synbiofood.com
Fablab
FB Health | www.fb-health.com/en/home
FB Vision
Leafgreen | wwwÆleafgreenÆit
WOOP Food | https://www.woopfood.com/?lang=en
ADPM Drones
CNT - Technologies
Sapori del Duca - Food Project | saporidelduca.com/index_it.html
Idesio | www.idesio.com
Drinkout | www.drinkout.us
Navica | navica-app.com
Manigi/MBR | http://www.mbregister.com/
BYXEE | http://www.byxee.com/
Museyoum
Fibre acoustics
NutraMed | http://www.nutramed.it/inglese/index.html
BioVecBlock | http://www.biovecblog.org
BY-entO | http://www.byento.com/about
GreenTech | http://www.greentechsrl.com/default.asp?lang=en
Nano Tech Projects | http://www.ntpsrl.biz/indexENG.html
BIO-erg
VIVEREINFORMA (Ugym) | http://www.gruppovif.it/ugym-usa/
FundingSMEs | www.fundingsmes.com
EPPOI by Cleverapp | https://www.eppoi.eu/en/
Minijob | http://www.minijob.it/
Demosend | wwwÆdemosendÆcom
RSVP is required.