Join the creative team for a behind-the-scenes peek of the hit multimedia musical experience, MEDUSA: Reclaiming the Myth.
About this event
Capacity Notes: Space in the Zoom Webinar is limited. Attendees are advised to register only for as many tickets as devices they will be using. (e.g. a household of 3 people using 1 computer for the event need only reserve 1 ticket.)
This program is recommended for ages 18+.
After two sold out runs, Brian King, Nathan Cohen and cabaret band What Time Is It, Mr. Fox? have cemented their multimedia musical experience, Medusa: Reclaiming the Myth, as one of Boston's brightest and most successful live events of the past couple of years. The animated audio play with live band performances retells the Medusa tale for the modern era: subverting themes of dominance and violence and reclaiming the underlying themes of female empowerment, cunning, collaboration, and triumph. With love, humor, and a playful touch of modernity, "Medusa: Reclaiming the Myth" presents a vision for strategic and imaginative collaboration among marginalized characters and invites audiences to view the Medusa story as a tale of self-love, triumph, and liberation that you won't want to miss!
Join the creative team behind the hit show for a special virtual one-night-only behind-the-scenes experience, exploring the vision and process behind the piece, it's innovative use of the Planetarium fulldome medium, and the social justice commentary at its heart. Including excerpts from the show and other surprises from the team. This is an evening fans old and new of the piece won't want to miss!
This program is free thanks to the generosity of the Lowell Institute.
If you enjoy the Museum of Science's presentation of MEDUSA: Behind-the-scenes, please visit mos.org/sciencematters to support #MOSatHome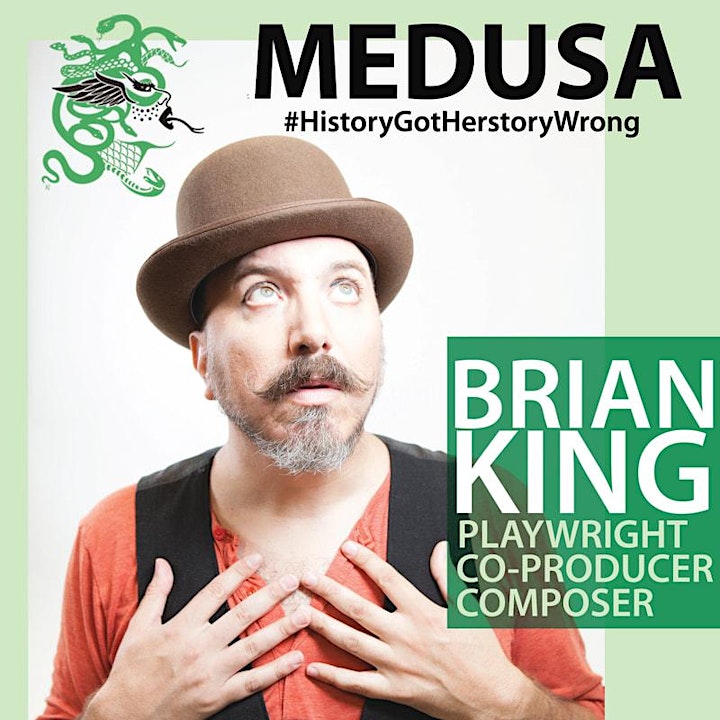 BRIAN KING: Writer, composer, and co-creator of Medusa
Brian King is singer-songwriter, playwright, and performance artist from Gloucester MA. His shows and songs often explore the intersection of queer identity, mythology, and belonging. He co-founded the neo-cabaret band What Time Is It, Mr. Fox?. "Medusa: Reclaiming the Myth" is his first full cast play.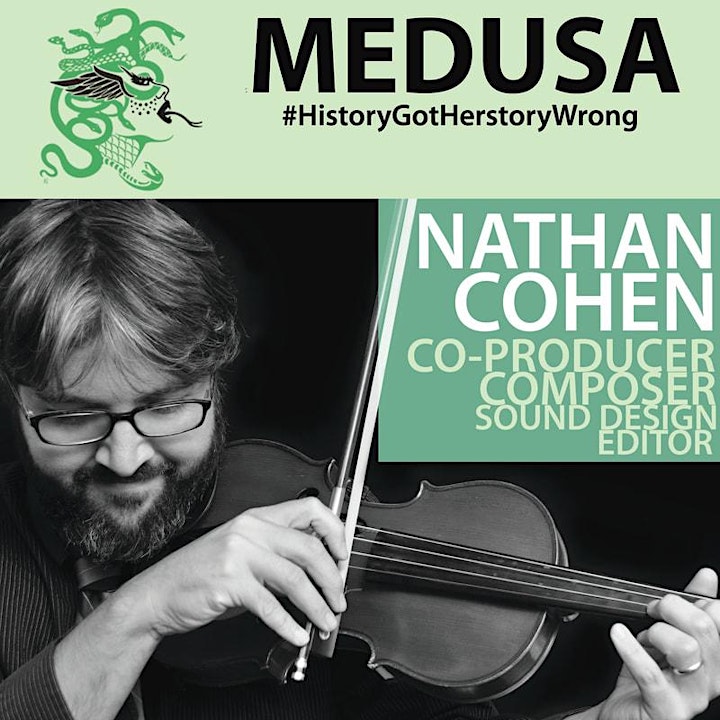 NATHAN COHEN: Composer & co-creator of Medusa
Co-founder of What Time Is It, Mr. Fox?, Nathan Cohen is a multi-instrumentalist performer, composer, and conductor. He is the director of the Rockport Public Schools Orchestra and Chamber Music program in Massachusetts and an adjunct professor of music at Endicott College in Beverly, MA. He is also Music Director for the New York City based aerial theater company, Fight or Flight Productions, an ensemble that stages new and classic works (on trapeze).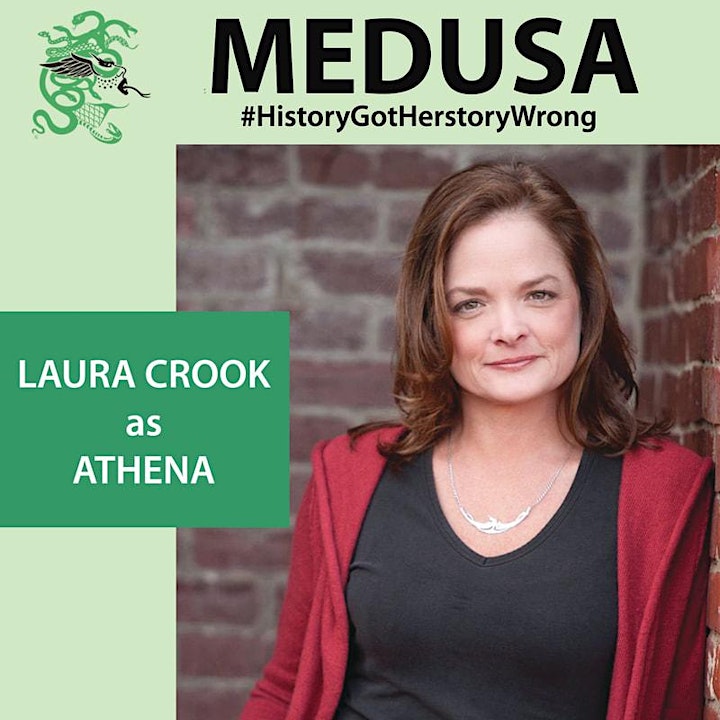 LAURA CROOK: Actor (Athena) & Script Consultant for Medusa
Laura Crook is an actor, writer, activist, and director. She has performed locally at North Shore Music Theater, Boston Center for The Arts, Merrimack Rep, Huntington Theater Company, Worcester Forum Theater, Salem Theater Company, and Gloucester Stage Company. She directed the critically acclaimed one woman show Queen of Wyoming for both the East to Edinburgh Festival (NYC) and the Edinburgh Fringe Festival. Her first play But for the Grace of God has been produced multiple times and is published in The Boston Theater Marathon 2009 Anthology. Currently Laura is working on her musical adaptation of Cornelia Funke's When Santa Fell to Earth.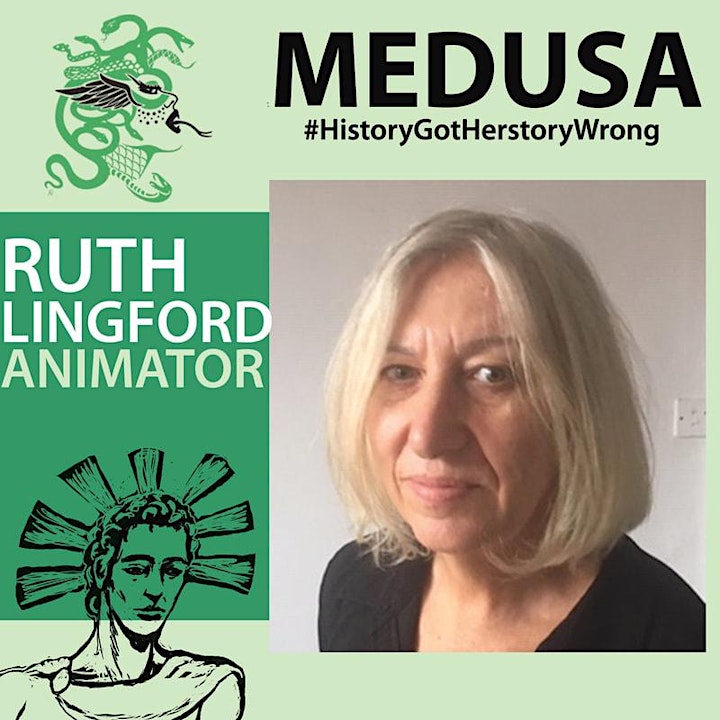 RUTH LINGFORD: Animator for Medusa
Lingford has been making short animated films since studying fine art and art history at Middlesex (1987–1990) and animation at the MA level at the Royal College of Art (1990–92). Her "feel bad" films have been broadcast by Channel 4 in the UK, and have won many awards all over the world. Her film Pleasures of War (1998, 11 min.) was featured as one of the 150 Best Films Ever Made in Film: The Critic's Choice, edited by Geoff Andrew. Ruth teaches animation at Harvard.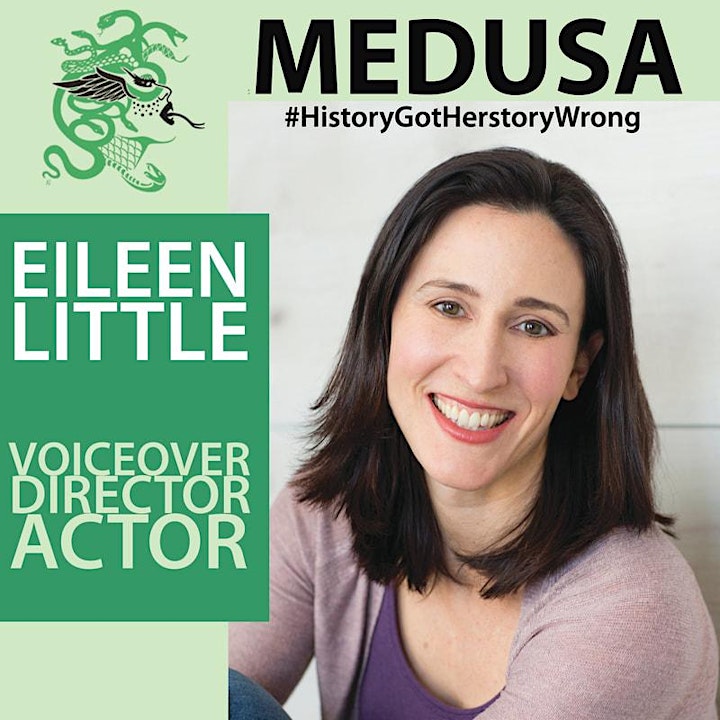 EILEEN LITTLE: Voice director, casting director, & actor (Woman from Crete) for Medusa
Eileen Little received her MFA in Acting from the National Theater Conservatory and is a graduate of the New England Center for Circus Arts. When not filming movies and commercials, she performs regularly on various aerial apparatuses with the Boston Circus Guild, is a member of the touring company, Girls on Trapeze, and is the co-artistic director of Fight or Flight; an aerial theater company based in New York City.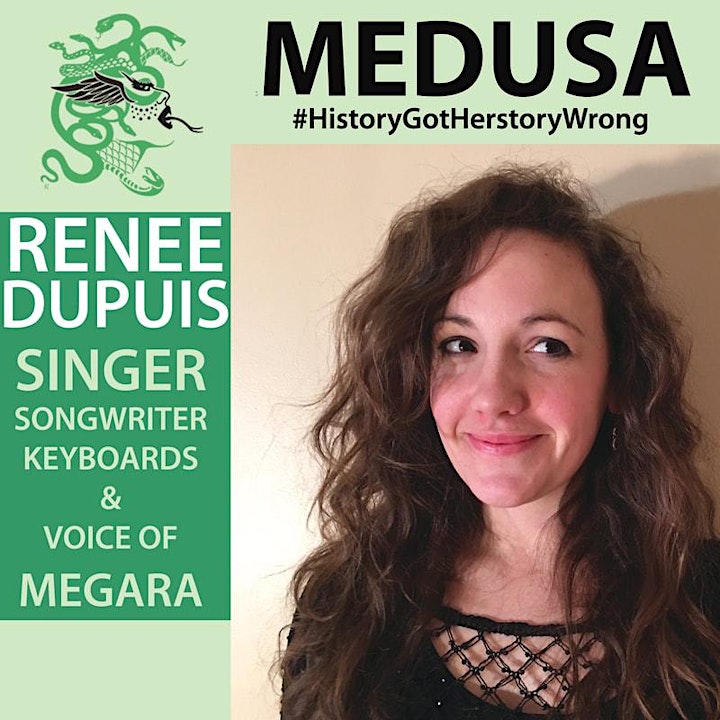 RENÉE DUPUIS: Composer & singer for Medusa
Renée Dupuis is a freelance musician living on Cape Ann. As a classically trained singer Renée fuses her love of strong warm tone with indie folk and blues. In addition to playing keys and singing in What Time is it Mr. Fox?, you can hear her in Susan Cattaneo's Big Loud Band, SAFETY, the Sultans, Renée & Joe and as a frequent soloist with the Compaq and Cape Ann Big Bands.