Actions and Detail Panel
MedTech Virtual Reality CGI & Haptics
Thu, December 15, 2016, 6:00 PM – 9:00 PM GMT
Description
The Realities Centre will host its first event in its brand new location December 15th for an evening of talks, panel and demonstrations on MedTech VR using CGI and haptics. The evening will consist of a number of talks and panels from notable persons and companies within the MedTech industry, including Hilary Thomas of KPMG, Dr. Shaffi Ahmed, UCL VR Lab and Touch Surgery.
The event will offer an introduction to the sector and a discussion about the applications of VR within the MedTech sector, as well as demonstrations of the latest technology from FundamentalVR, Ultrahaptics and more.
Agenda
6pm - 9pm
Registration and Welcome note
Presentations from
Hilary Thomas, KPMG


Dr. Shaffi Ahmed

UCL VR Lab

Richard Vincent, FundamentalVR
Panel: MedTech CGI VR current achievements & potentials
Hackathon announcement
Live demonstrations and networking opportunities!
Hashtag: #MedTechVR
Thank you to our Sponsors: KPMG, AMD, HTC Vive
The event will also be live-streamed on Facebook page: https://www.facebook.com/realitiescentre

Interested in creating your own VR application for MedTech Surgery? Check out our Hackathon this December 17th and 18th. https://www.eventbrite.com/e/medtech-vr-surgery-hackathon-tickets-28721577010
Note: Speakers subject to change.
.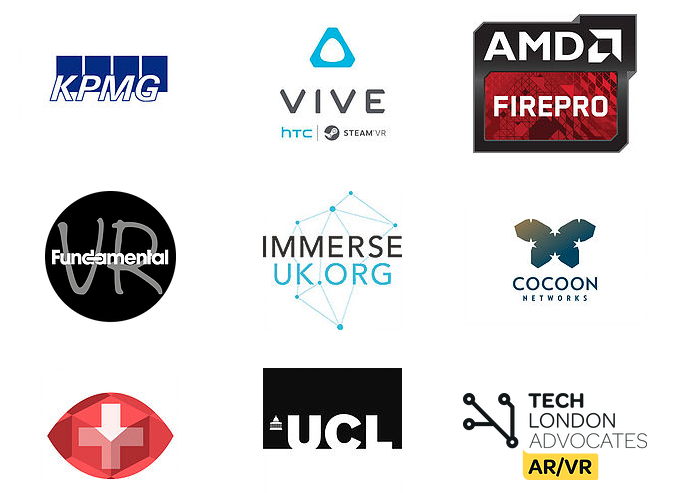 Date and Time
Location
Realities Centre @ Cocoon Networks
Realities Centre
4 Christopher St
London
EC2A 2BS
United Kingdom