Mediumship Painting Demonstration and Lecture with Florencio Anton

Saturday, February 2, 2019 from 3:00 PM to 8:00 PM (GMT)
Event Details
Mediumship Painting Demonstration and Lecture with Florencio Anton
The medium Florencio Anton will be in Bournemouth on 2nd Feb as part of his third tour of lectures and mediumistic painting in the UK.
Florencio will give an educational and edifying lecture entitled "Spirituality and Science in Modern Times: A study about the immortality of the Soul", after which he will produce exquisite art through mediumistic work.
About the Medium Florencio Anton
Florencio Anton is a Painting and Drawing Medium who works under the influence of spirit artists and since 1990 has created over 30,000 works from 110 different artists including Rembrandt, Picasso, Renoir, Van Gogh, Monet, Boudin, Da Vinci, and Malhoa. He often works with his eyes closed and takes between 3 to 20 minutes to complete each painting, depending on the size, theme and artist.
All works produced will be auctioned at the end of the session. Money raised will go towards the Mary of Nazareth Community in Salvador, Bahia, Brazil, which is part of the Scheilla Spiritist Group, where Florencio works.
Please note that this event will be in the format of a mediumship meeting, and therefore children below the age of 12 will not be permitted to attend.

PLEASE CLICK ON THE YOUTUBE LINK BELOW TO SEE A DEMOSTRATION HOW THE MEDIUM FLORENCIO WILL BE WORKING ON THE DAY
Books, Food and Refreshments will be available for purchase on the day
This event is organised by Spiritist Society of Bournemouth
Facebook Page:  http://www.facebook.com/pg/BournemouthKardec/com
Tickets (Contribution): A donation of 2 kgs of the following items to help our local community and support Bournemouth Foodbank Charity

MILK (UHT / POWDERED)

FRUIT JUICE (LONG LIFE)

TINNED DESSERT (CUSTARD OR RICE PUDDING)

TINNED MEAT

TINNED FISH

OUR SHOPPING LIST

TINNED VEGETABLES

TINNED FRUIT

SAUCE FOR PASTA

BISCUITS

SWEET OR SAVOURY SNACKS

SOUP

TEA BAGS

SAUCE FOR RICE

RICE

INSTANT COFFEE
 Please do not bring the following items as Bournemouth Foodbank have got plenty already 
About the Mary of Nazareth Community and the Scheilla Spiritist Group
The Mary of Nazareth Community was founded in 1999 by the Brazilian medium Florencio Anton and Sidney Rocha and is part of the Scheilla Spiritist Group in Salvador, Bahia, Brazil.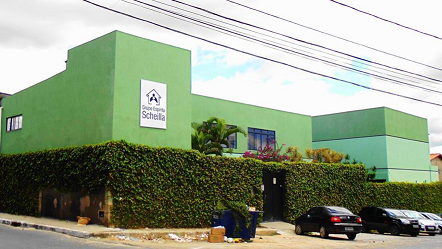 Supported by Spiritist beliefs, these projects help others using dialogue and education to allow people to receive what they need for their physical, social and spiritual happiness.
As a non-profit organisation, the four pillars of their principles are based on the Spiritist Teachings from Allan Kardec:
    Education as a means of moral progress
    Helping others with their needs
    Spreading the Spiritist Teachings
    Working together as a society
As a Spiritist group, courses and activities are offered to those who wish to study, to those who want to help others, and to those who are looking for spiritual support.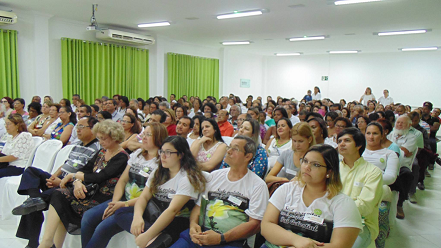 The Social aspects of the Mary of Nazareth Community helps families in the "Mussurunga" neighbourhood of Salvador, a popular area where many face problems from the lack of fresh water, poor sanitation, inadequate roads and access to have suitable housing.
In view of these and other social issues that affect people in that area, the group takes positive action to help restore at least the minimum of dignity to the community who would not otherwise find the support they need.
The activities include:
      Provisioning of food and nutritional advice for each family

      Educational funds so that children, and adults, can complete their education with the resources they require

      Helping families to have brick-built houses giving them a dignified place to live

      600 complete meals for children each month
      Maternity packs including a baby bath, clothes for new-borns, nappies and feeding bottles
  Other social and education initiatives include:
      Workshops for Communication and Expression, helping with literacy and text interpretation
      Creative education of arts, crafts and music
      Field trips to enhance the education of children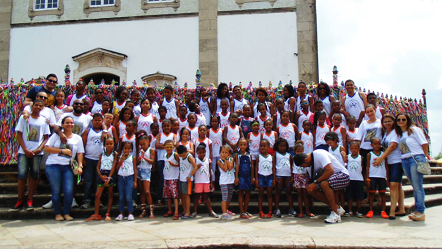 All of these projects and activities are only possible due to the support received through donations. More information about these projects and the work of Florencio Anton will be available during our event.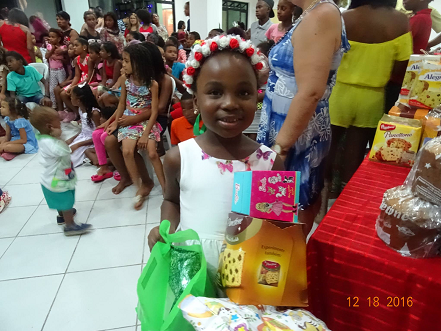 For further information please contact
Fabricio Assuncao on 07950285036
or by email
When & Where

Vitality Stadium
King's Park Drive
BH7 7AF Bournemouth
United Kingdom


Saturday, February 2, 2019 from 3:00 PM to 8:00 PM (GMT)
Add to my calendar