Description
Join Behold Space for a 6 week immersive course in meditation practices from the Kundalini Yoga lineage.
Meditative Mind: Balanced & Refined is for everyone.


In this 6 week course you will be introduced to sacred meditation practices that are designed to produce transformative impacts on your mind, body & spirit.
This course offers you many practical tools to control & transcend the waves of the mind, opening you to increased states of calmness, stability, clarity & radiant health.


Kundalini Yoga Meditation uses the inherent sensory system, the mind, to effect all levels of our being. The practice is simple yet sophisticated & accessible to all.
In this 6 week course you will learn meditations that will support you in facing the pressures of your daily life with greater stability & grace.

Experience techniques to ~
Develop the Neutral (meditative) Mind.
Reduce stress & increase intuition.
Release reactive patterns, unconscious habits, subconscious fears & blocks.
Create deep self healing.
Increase your energy, radiance & strength.

Improve the function of your nervous, glandular, circulatory & respiratory systems.
Create a glow from within!
Meditative Mind: Balanced & Refined is open to all people aged 15 & beyond.

Whether you are completely new to meditation or have an established practice, this 6 week immersion will offer you an experience of self-transformation both in class time & with simple homework practices.

Classes are 60 minutes & will run every Tuesday evening 6:30-7:30pm from July 25th to August 29th.

Mats & blankets are provided. Chairs available on request for students unable to be seated on the ground.

The venue
43D is a beautiful warm open space in a quite pocket of Collingwood, just a minutes walk from the corner of Gertrude & Smith Streets. The space is light & open, with 4m high ceilings, polished wooden floors & ample heating.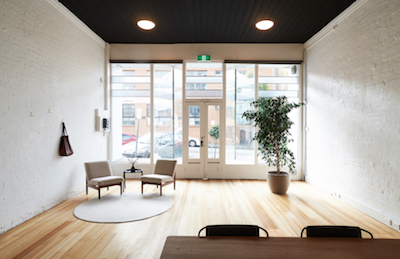 Date and Time
Location
Refund Policy