Location
240 Bethel Hill Rd
Sweet Valley, PA 18656
Refund policy
Contact the organizer to request a refund.
Eventbrite's fee is nonrefundable.
Description
Meditations on a Meaningful Life: A Meditation Retreat About Aging and Change,

in the Mountains near Wilkes-Barre, PA,

April 17-19.
Join us April 17-19 for a weekend of fellowship, exploration, meditation and mindfulness in the company of those interested in exploring change and aging through the lens of meditative and reflective practices. This retreat will explore forgiveness, self-compassion, loss and transition while reflecting on meaning and purpose. By exploring ways to live a wholehearted life, we can connect to our vulnerability gently and be our true selves.
The weekend takes place in Sweet Valley, PA, just two hours north of Philadelphia. We will carpool together on Friday evening and return Sunday afternoon. The retreat will include guided and silent meditations, live and recorded talks, exercises and practices as well as time to enjoy the 30-acre property and surrounding environment. A portion of the retreat will be held in silence. The cost of the retreat includes sleeping accommodations and all programming. Meals ARE included but may require your help with light preparation and clean-up.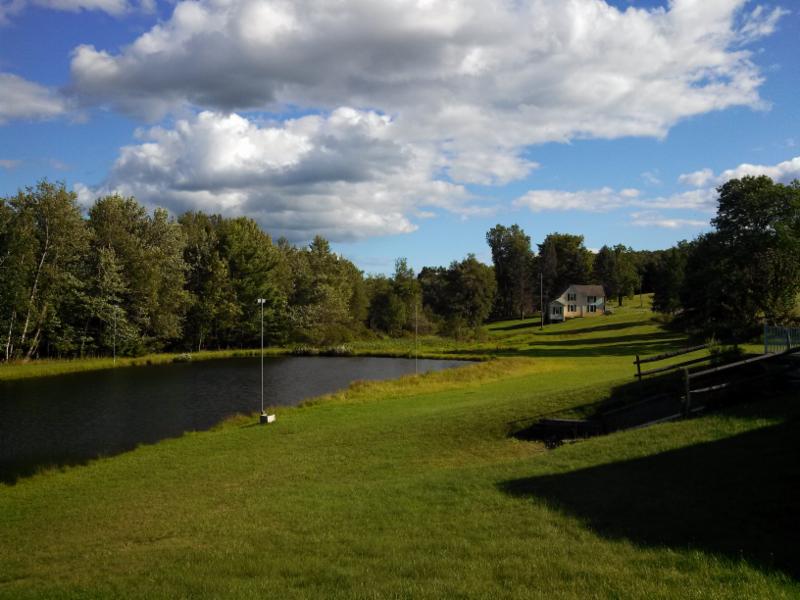 So how does this all work?
Who: A dozen individuals of all experience levels who have an intention to explore through meditative practices. Newcomers to Center For Self-Care programming must attend at least one local Center For Self-Care offering prior to attending the retreat. The retreat will be led by Marc Balcer.
When: Depart in carpools from Philadelphia-area around 5 pm on Friday, April 17. We will meet briefly on Friday evening. We will depart after lunch on Sunday afternoon to arrive in Philadelphia by 4 pm.
Where: The retreat will be held on a 30-acre property in Sweet Valley, PA, just down the street from Ricketts Glen State Park. Three buildings provide a total of eight bedrooms.
Why: Each person comes to this practice with their own inspiration and motivation. What unites us is a sincere desire to be present for our experience and support others on this path. We are all very busy! This retreat will allow us to slow down and relax.
Registration: Pre-registration is required and can be completed through the link above with payment by credit card, paypal, or check. The cost of the retreat is $325, which includes programming, meals and a place to sleep. A limited number of single, private rooms (shared bathroom) are available for an additional $75. Contact marc@center4selfcare.com if you'd like to attend but cost is an issue.
Cancellation: A 90% refund will be provided up to two weeks before the event. Between one and two weeks before the event, a 50% refund will be provided.
Format: The retreat will include silent and guided meditation, talks and discussions, opportunities for outdoor exploration and mindful practices. All practices will be accessible to beginner and advanced meditators alike. A sample Saturday schedule is provided below:
7:30 - Breakfast in Silence
8:30 - Talk on finding meaning and purpose through life's transitions
9:00 - Guided Meditation
9:30 - Discussion and journaling
10:30 - Break
11:15 - Walking meditation or movement
12:00 - Lunch
1:00 - Recreation/Hike, etc.
3:00 - Forgiveness and self-compassion practices
4:15 - Deep Relaxation Body Scan
5:00 - Break & Dinner Prep
6:00 - Dinner
7:00 - Talk on loss and grief
7:30 - Guided Meditation
8:00 - Discussion and journaling
What to bring for the retreat: Chairs will be provided. Please bring any mats, cushions, blankets or supplies that will support your meditative practice. Bring comfortable clothing and outdoor gear for light recreation. While meals are included, a full kitchen and refrigerator is available at all times.
Your Guide: Marc Balcer has been trained in Mindful Self-Compassion and Mindfulness-Based Stress Management. He leads classes and workshops locally and has created offerings including Simply Meditation, Mindful Men Meeting and Men Sitting By A Fire.