Sales Have Ended
Ticket sales have ended
Thank you for attending our event today. We look forward to seeing you at one of our upcoming events in the future.
Sales Have Ended
Ticket sales have ended
Thank you for attending our event today. We look forward to seeing you at one of our upcoming events in the future.
Come join our tribe for meditation, yoga nidra, a sound bath, and energy healing! With Harumi Maejima, Denise Knutson, and George Monoson.
About this event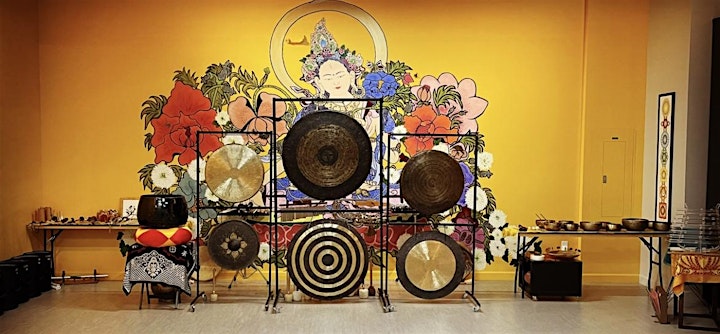 The first thirty minutes of this event will be a guided meditation & Yoga Nidra by Harumi Maejima. Harumi will be guiding you into a deep healing meditation incorporating visualization techniques and Yoga Nidra.
The second hour and a half of this event will be sound and energy healing with Denise Knutson and George Monoson.
This is a special 2 hour event.
Some benefits of Meditation and Sound and Energy Healing:
• Helps to release tension and pain
• Balances the body, mind, and spirit
• Elevates feelings of spiritual well-being
• Helps to clear energetic blockages
• Aids in better sleep
• Can reduce side effects of drugs
• Boosts your mood
• Clears the mind and improves focus
• Calms your body and mind
• Reduces stress and anxiety
• Accelerates the body's self-healing ability
• It's super relaxing and much more…
If you have ever wondered about energy healing and how our body has the ability to heal itself or if you are dealing with anything physically, emotionally, mentally, or spiritually and you want to find a way to go within yourself and heal. Then, I invite you to come and experience our Guided Meditation and Gong Sound Experience and Energy Healing Event. Where you have the ability to lay down, relax, and go into a deep mediative state and allow your body to release and let go of emotional blocks and energy blocks bringing you back to a state of oneness with yourself. This sound meditation is truly an amazing experience for the body, mind, and soul. While you are laying down and relaxing, the sounds and frequencies of the instruments will be vibrating through your body, allowing you to let go of energy blockages. This unique experience is something that will resonate within you long after the event is over.
What to bring:
Please bring a yoga mat or blanket to lay on, an extra blanket to cover up with, a pillow for your comfort, and a water if you'd like. Plan to dress comfortably so that you can go into a deep relaxing, healing, and meditative state.
Starting event time is prompt. So please arrive 10 -15 minutes prior to get settled in.
Event Fee: $40 per person
If you have any difficulty signing up for this event please contact Denise Knutson at (480)326-6540.
Thank you.
Much Love and Gratitude,
Denise Knutson, Harumi Maejima, and George Monoson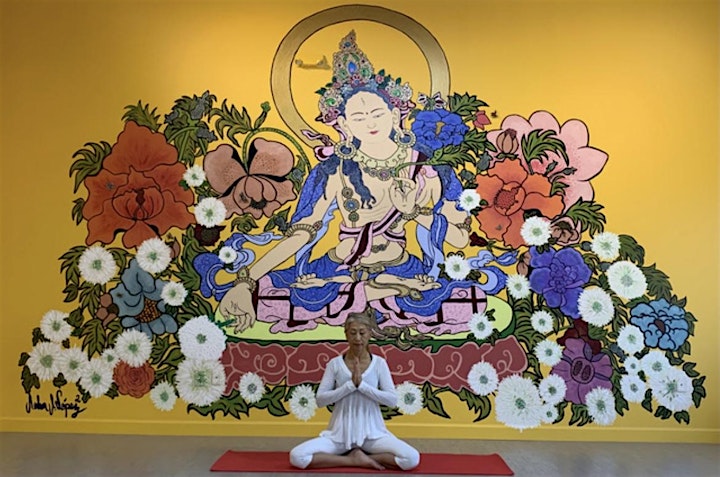 About Harumi:
Harumi Maejima is the owner and director of HarumiYoga+ Holistic Healing House and Meditation Center in North Scottsdale, AZ. Harumi was born and grew up in Japan and came to US when she was in her 20's.
She discovered the benefits of Yoga and Meditation when combating the mental and physical fatigue of her demanding work at a Japanese diplomatic office in the US. Her physical practice of yoga soon led to further inquiry into yoga's mental and spiritual applications. This wider view of yoga addressed the "whole person", that of the relationship between Body, Mind, and Spirit. Which sparked her decision to pursue training as an instructor for more than 25 years.
She succeeded in attaining the highest proficiency level granted by the Yoga Alliance, E-500 RYT (Experienced Register Yoga Teacher). Harumi then obtained as a certified Yoga Therapist followed by advanced training with a certified Therapeutic Life Mentor. Latest she obtained a 2-year program of Mindfulness Meditation Teacher certification from the Greater Good Science Center at UC of Berkeley.
About Denise Knutson:
Years ago, I experienced a very serious car accident which caused many unresolved and serious medical issues of all kinds for over 10 years. I was on dozens of medications and I was seeing many different specialists from around the Valley. Through a profound experience while meditating, I had a miraculous recovery of my physical body and through this self healing I was awakened to my path as an energy healer. I now help and assist people on their healing journey doing private healing sessions in-person and remote and group sound and energy healing experiences.
For more information about Denise Knutson or to schedule a private healing session or to schedule a Group Sound and Energy Healing Experience you can contact Denise Knutson at (480)326-6540 or go to: DeniseMKnutson.com
About George Monoson:
George S. Monoson has a Master of Arts degree in Interdisciplinary Consciousness Studies from John F. Kennedy University. He has Certification in Sound Therapy from 9ways Academia, which entailed 125 hours of sound therapy training. He has completed Gong camp and the Art of the Zildjin (Gong Master Training) for a total of 215 hours of sound therapy certification at the same institution. Since his youth he has been interested in the unfolding of his inner life which entailed many different disciplines.
Note, there are no refunds on tickets, if you miss an event . If you cannot attend an event, please contact the organizer. Call Denise Knutson at (480)326-6540. Thank you.
Organizer of Meditation & Yoga Nidra & Sound & Energy Healing Event