Event Information
Location
BK Meditation Center
4160 Southwest 4th Street
Coral Gables, FL 33134
Description
YOU ARE INVITED FOR AN EXPERIENTIAL WORKSHOP ON
SOUL POWER
18 Nov, Saturday | 9:30 to 11:30am
MIAMI BK MEDITATION CENTER
An opportunity for the self to reconnect with its inner power, inner beauty and to explore its purpose in life. Time to explore the connection with the Source of all powers and virtues. Journaling and illustrative exercises will be used along with meditation as part of the experience.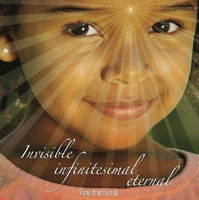 This Workshop is being co-facilitated by:
Rosa Dobles Cetlin has been a Meditation teacher for more than 25 years and is a former High School teachers in the community.
Mercedes Cuartero has been practicing Rajayoga with the Brahma Kumaris for 3 years after a decade of trying different meditation practices. She has practiced dentistry for several years, and has since focused on giving prenatal and meditation classes.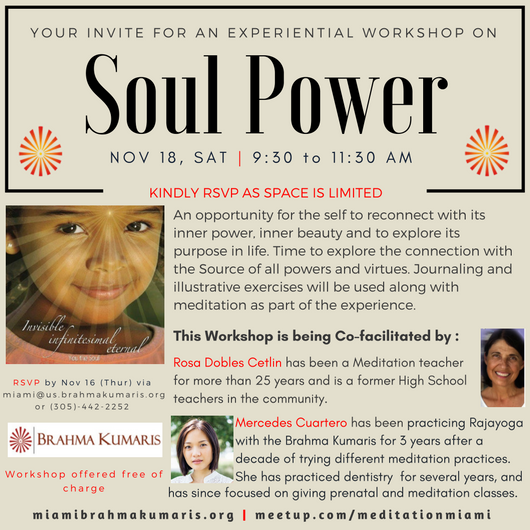 Kindly RSVP by NOV 16 (Thur) via miami@us.brahmakumaris.org or (305)-442-2252
Event Offered Free of Charge | miamibrahmakumaris.org | meetup.com/meditationmiami
Date and Time
Location
BK Meditation Center
4160 Southwest 4th Street
Coral Gables, FL 33134