Meditation: The Revolution Within facilitated by Ericka Huggins
Description
"In this hour together we will sit quietly as I did each day when I was incarcerated. The power of silence and recognition brings us into a greater connection with our great selves. It is from this place that we can serve the people." Ericka Huggins
BIO
Ericka Huggins is a human rights activist, poet, educator, Black Panther leader and former political prisoner. For the past 30 years, she has lectured throughout the United States and internationally. Her extraordinary life experiences have enabled her to speak personally and eloquently on issues relating to the physical and emotional well-being of women, children and youth, whole being education, over incarceration, and the role of the spiritual practice in sustaining activism and promoting change.
As a result of her 14-year tenure as a leader of the Black Panther Party (the longest of any woman in leadership), she brings a unique, complete and honest perspective to the challenges and successes of the Black Panther Party and, its significance today.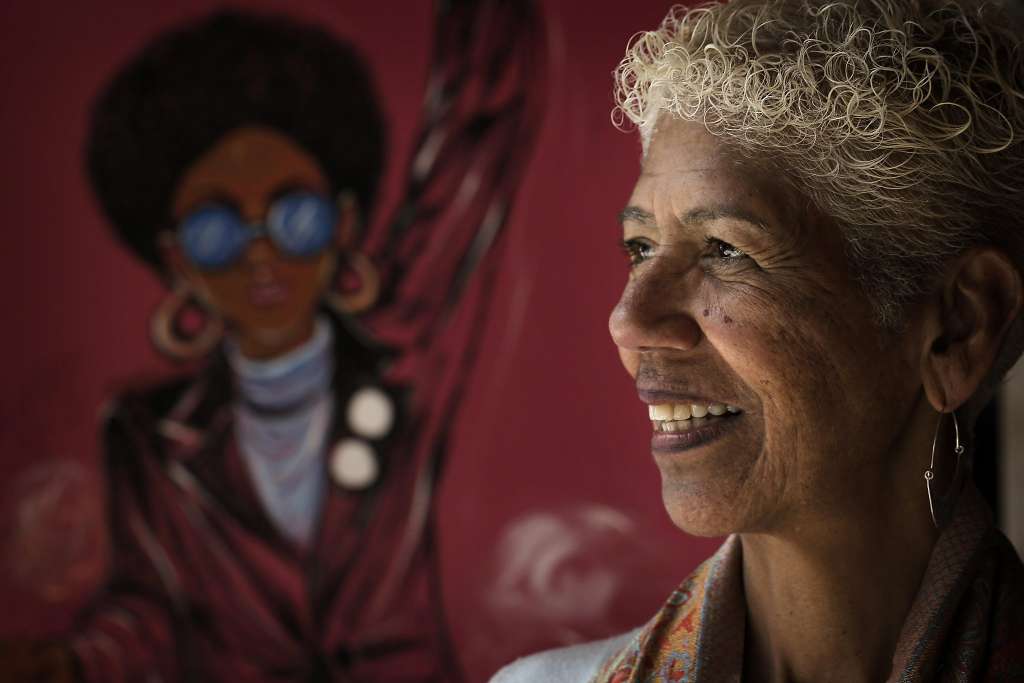 "Survival Pending Revolution: Black Panther Party 50"
Archival and Contemporary Musings on Love
"Survival Pending Revolution" explores the Panthers' contributions and impact locally and abroad 50 years after their inception. Featuring rare archival material from the collection of Oakland-based archivist Lisbet Tellefsen, the exhibit highlights include never-before-seen photographs, original prints, posters, and original newspapers promoting "community survival programs" created to "Serve the People: body and soul."
"Survival Pending Revolution: Black Panther Party 50" is produced by the curatorial team including Ashara Ekundayo, Melorra & Melonie Green, Lisbet Tellefsen and Nia Fairweather.
The show is on display October 7, 2016 – January 7, 2017.