Meditation Teacher Training Program "300 Hour Certificate Course"

Multiple Dates
Event Details
Meditation Teacher Training Program.
This program is taught live as well as being offered online. The live classes are recorded in Mesa AZ, and provided the following day for online students world wide.
Continue reading for opportunities to participate online and more detailed information
Upon completion of the program the student will gain cognitive and experiential knowledge of every aspect of meditation and finish the program as a confident group and private meditation instructor.
This is an in depth study program. There are five, six week courses that must be completed in the program to receive the Teacher Training Certification.
Register at any time prior to the starting date of each course 
Course dates for the 2014 teacher training program are set as follows:
·       January 16

th

, 23

rd

, 30

th

, February 6

th

, 13

th

, 20

th

·       March 27

th

, April 3

rd

, 10

th

, 17

th

, 24

th  

May 1st

·       May 22

nd

, 29

th

 June 5

th

, 12

th

, 19

th

 26

th

  

·       August 7

th

, 14

th

, 21

st

, 28

th

, Sep 4

th

, 11

th

·       October 9

th

, 16

th

, 23

rd

, 30

th

 November 6

th

, 13

th
In the situation of a planned absence of a class, an option is in place to view the class online
This program will be exploring all of the primary methods of meditation as well as the following topics in detail: 
Topics Covered:
Anapanasati (Mindfulness of breathing)
Vipassana (insight)
Metta Bhavana
Walking Meditation
Zazen
Koan meditation
Shikantaza
Transcendental meditation
Yoga
Self Inquiry (Atma Vichara)
The relaxation response
Mantra meditation
Visualization (contemplation, guided visualization)
Passage meditation
Ngondo
Tonglen
Tantra
Dream yoga
Qigong
Tai chi chuan
Kundalini
Jhana
Guided Meditation
Defining Meditation
Knowing what meditation is
Explaining to others what is being taught
The history of meditation
An ancient practice
The early meditators
The function of the brain in meditation
How the brain responds to meditation
Why it works and related brain studies
 Using the EEG-understanding brainwaves
Understanding brain waves
Hands on use of the electroencephalogram (EEG)
 Religious and non-secular aspects of meditation
How religions use meditation
Meditation as a non-secular practice
Health benefits of meditation
De-stressing with meditation
 Evidence of meditation's health effects
The Physiological and Psychological effects of meditation
Physiological changes that occur with regular meditation practice 
The psychological changes that occur with regular meditation practice
Working with ADD
How meditation heals and its effects on specific health conditions
Anxiety
Chronic pain
Depression
Hypertension
Coronary artery disease
Cancer and its related symptoms
Identifying guidelines for practicing meditation
Meditation equipment
Meditation postures
The Meditation place
 What is insight?
Experiential understanding and how to identify it
Seeing reality
Your true nature
 Mindfulness 
The history of mindfulness
What it can do
How to use mindfulness
Feelings and addictions
                        What are feelings?
What is an addiction?
Substance abuse
How feelings lead to addiction
Setting up and promoting a private practice
Advertising what you do
Building confidence in your gift
Getting the word out
Working with the media
Publishing books/articles
When and when not to spend money
Finding employment as a meditation instructor
Working independently
Incorporating meditation into your area of work
Working with others
 Class organization
Who are you working with?
Time restrictions and allowances
·       Presenting a lecture
The Power point option
Why present and to whom
Setting up a meditation retreat
Giving retreaters what they want
Retreat duration
The program
Giving the retreater nothing to do
Centering techniques
112 Meditation centering techniques
The hindrances and aids to meditation
The hindrances that course difficulties for the practice
Using the aids in our meditation practices
Mindfulness and concentration practices
How concentration works
The difference between Mindfulness and concentration
Leading a meditation group
Direct experience in facilitating a meditation class
(Each student will gain hands on experience and confidence in leading and teaching meditation classes)
Who should attend?
Physicians and Physician Assistants
Nurses and Nurse Practitioners
Psychiatrists, Psychologists and Social Workers
Pastoral Counselors
Veteran Healthcare Providers
Yoga Therapists
Massage Therapists and other Body Workers
Educators
Occupational Therapists
Complementary & Alternative Medicine Professionals
Other Allied Health Professionals
Individuals wishing to deepen their practice of meditation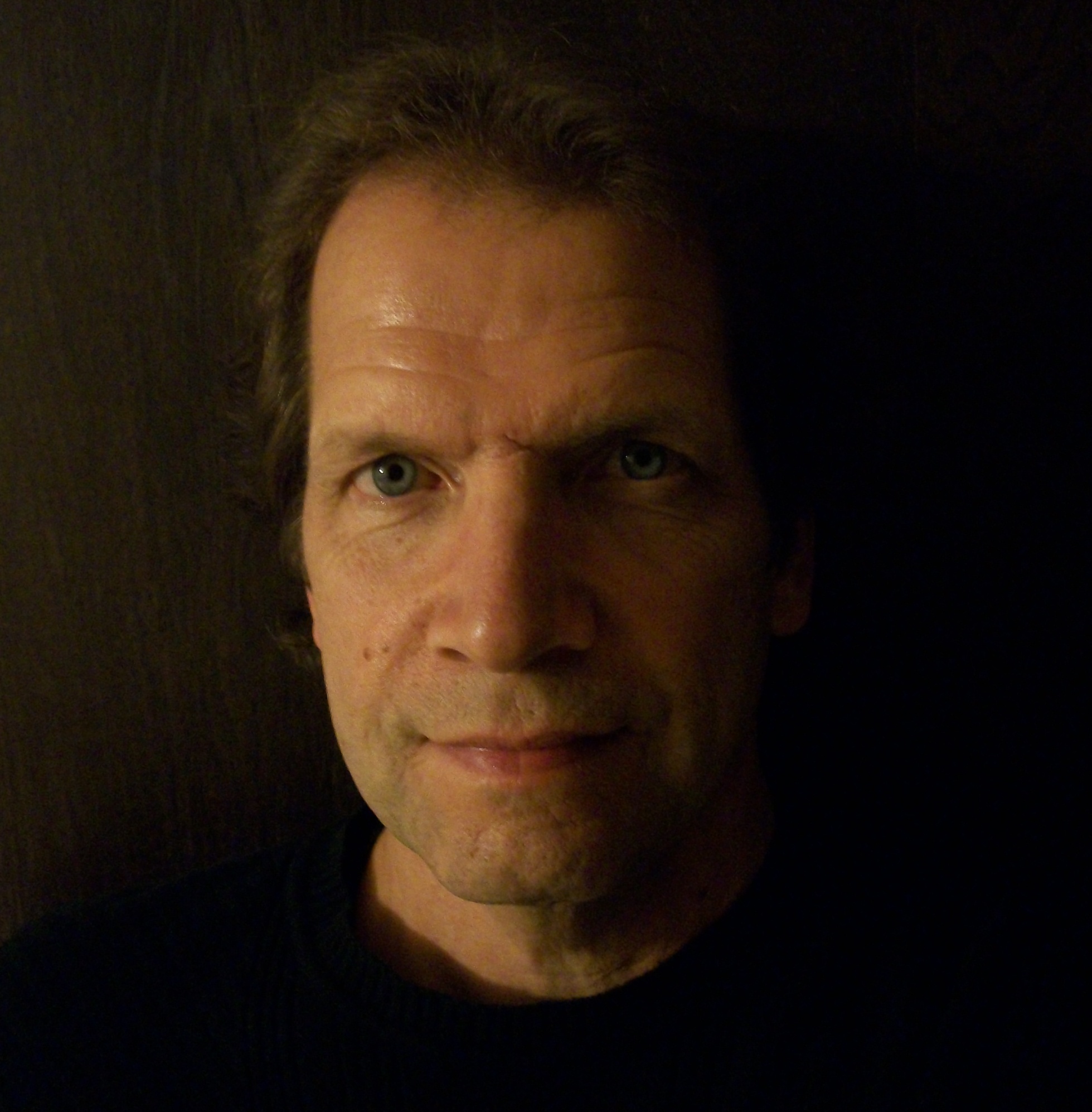 The instructor
Shane Wilson is the course instructor; he founded the Meditation Learning Center in 2004 and is certified in meditation and is a minister through ordination by the Los Angeles Buddhist Union and the International Order of Buddhist Ministries. He studied meditation throughout the world with America, European, Chinese, Sri Lankan and Thai instructors and is fully dedicated toward helping those wishing to experience life with more joy and balance. He believes that by incorporating the correct practice and study of meditation and its related practices and modalities in to one's life, this joy and balance can easily be accomplished by everyone. Shane provides meditation and class instruction for the Arizona International Buddhist Meditation Center of Mesa Arizona (A.I.B.M.C.) as well as providing opportunities through the Meditation Learning Center in the form of classes, courses, retreats and by meeting with individuals as a spiritual mentor and counselor using traditional western therapies along with meditation and mindfulness practices. For more information visit: www.shanewilson.org
Enrollment Fees:
 All five courses must be completed to receive The Meditation Learning Center, Teacher Training Certificate. [Individual classes see below]
The enrollment cost for each six week live course is $240 there are a total of five courses within the program with a total cost of $1,200. Each course can be paid individually or the entire program can be paid in advance at the reduced rate of $1040. (The student will have two weeks to decide on the full payment option).The full payment option can not be paid for on this site please call 480-513-7747 for details or mail personal check to the address below.
Online option: an online option is available for those living outside of the Mesa, AZ area or who are unable to attend the course live. In providing this service there are added costs due to video recording and online correspondence. Each six week online course is $240 there are a total of five courses within the program with a total cost of $1,200 Each course can be paid individually or the entire program can be paid in advance at the reduced rate of $1,040 (The student will have two weeks after the start of the first class to decide on the full payment option). The full payment option can not be paid for on this site. please call 480-513-7747 for details or mail check to address below.The online course study will consist of  weekly video viewing, Study materials and a weekly quiz. The course format will be the same material as the live classes, the exception is that the live classes will be recorded and viewed on your computer ans personal skype of phone calls are included if needed. The weekly quiz will be due via email by a designated time each week.
UPDATE 8/3/14
There has been an interest from people wishing to attend the individual classes that are within the modules being taught in the teacher training program. The teacher training program is taught live on Thursday evenings in Mesa Arizona. It is a certification program consisting of five modules within the complete program. Within each module are six classes, one class per-week for six weeks. We have decided to open these live classes up to those interested in attending these class  periodically.
This will not affect the current meditation teacher training students, either live or online, I any way.
Any refunds will be considered for total program payments only, prorated based on the individual five week course price.
Please direct any questions about this program to:
 Shane Wilson at: Shane@meditationlearningcenter.com or by calling 480.513.7747 (please be prepared to leave a message)
---
Registration - Payments can be made by check by mail or by credit card here on this site. 
Send check for the appropriate amount (depending upon your choice of live or online options) include: email address, home or street address, and phone number to:
The Meditation Learning Center
1030 W. 9th Street
Mesa, AZ 85201
---
If you would like to pay by check, once a check is received you will be contacted immediately and a receipt will be mailed to you.
Please call 480-513-7747 if another form of payment is preferred or if there are questions
Where

The Meditation Learning Center
1030 w 9th Street
Mesa, AZ 85201


Multiple Dates
Add to my calendar
Organizer
The Meditation Learning Center
Located in Mesa Arizona, The Meditation Learning Center provides meditation instruction, classes, workshops and retreats in the Pheonix Arizona area since 2001
Meditation Teacher Training Program "300 Hour Certificate Course"