When body and mind work together in harmony we can transform stress back into vitality and confusion into clarity.
About this event
Qi, or life-force energy, powers both our bodies and our emotions. Qigong or energy skill works with breath and movement, attention and intention to create a gentle but powerful form of meditation in motion. When body and mind work together in harmony we can transform stress back into vitality and confusion into clarity.
This workshop will include qigong warm ups, flows and standing postures* and a little guided meditation. Everyone is welcome.
*Standing postures and exercises can also be practised seated if standing for extended periods is difficult for you.
Sunday, September 26, 2021
9:00 am - Noon PDT
Pacific time zone:
9.00: Welcome and Orientation
9.15: Qigong Practice and Meditation
10.15: Teaching and Questions
10:45: Break
11.00: Qigong Practice and Meditation
11.45: Teaching, Questions and Responses
12.00: Closing
This workshop is offered by Dana (Donation). Your donation will be processed in British Pounds GBP. Here is a currency converter to determine your donation amount in other currencies: Currency Converter
All who sign up will receive the recordings from the retreat. If you have any questions, please contact office@sacredmountainsangha.org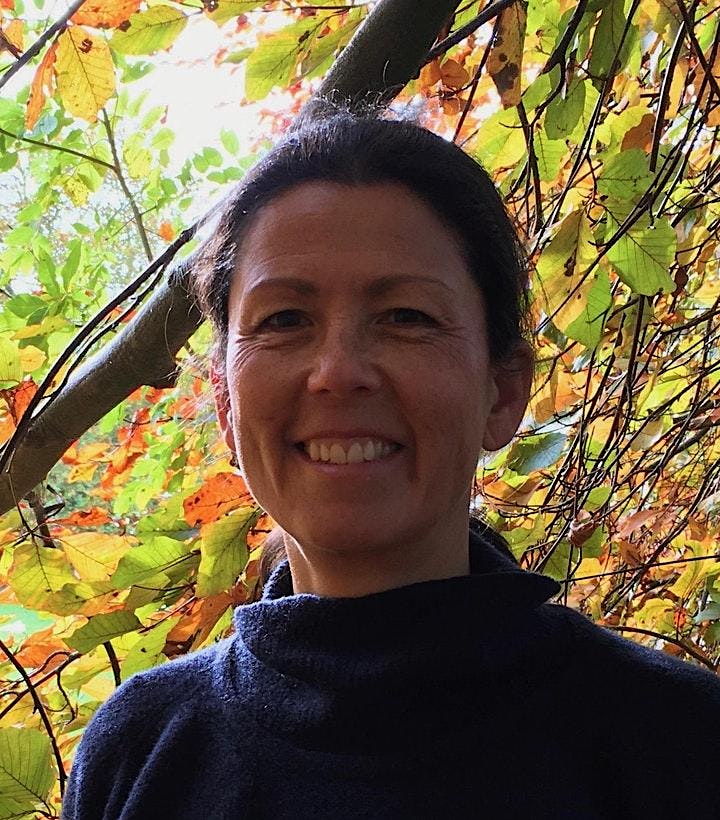 Jaya Rudgard is a former nun in the Thai Forest tradition and a long-time student of Kittisaro and Thanissara. She is a graduate of the IMS and Spirit Rock teacher training, and teaches insight meditation at home in the UK and internationally. She has practised qigong with a variety of teachers and is a certified Holden Qigong instructor, as well as being a qualified yoga teacher. She loves to explore the intersection of her movement and dharma practices and share this exploration with others.
Organizer of Meditation in Motion – a qigong workshop with Jaya Rudgard
Sacred Sangha Online emerged from Dharmagiri Sacred Mountain Retreat South Africa and Sacred Mountain Sangha U.S., both are Buddhist based Non Profits founded by Buddhist teachers Kittisaro & Thanissara.
At Sacred Sangha Online we are dreaming a world into reality where:
Liberation and wellbeing is the birthright of all.
Awakening to our shared belonging within the web of life is known as a critical component for a sustainable, just, and equitable world.
Open mindedness, depth inquiry, social, racial, environmental, and animal justice fuels our commitment to engage the poly-crises of our times with mindfulness, wisdom, energy, and compassion.
We are Informed by:
Buddhist Dharma practice that draws from the renunciant and mediative practice of the Theravada Forest school and the universally compassionate and non-dual teachings of Mahayana.
A centrality of Kuan Yin Bodhisattva .
Insight meditative practice, mindfulness, devotional and mantra practice.
Indigenous wisdom & the practice of sacred ceremony that places humans within a cosmology of inter-relationship honoring Earth, environment and all species.
Somatic psycho-spiritual and embodied practices that open into the imaginal and liminal.
We offer:
Online teachings, trainings, events, classes.
We are exploring:
Fostering a widening collaboration to enable a radical reimagining and embodiment of a just transition for a sustainable & equitable world.
Building a Chaplaincy / Ministry that speaks to our times, while rooted in the living and timeless Dharma.