Description
MEDITATION FOR THE MODERN MIND - A 2-day immersion workshop with James Brown
The science on meditation is in and it's abundantly clear - a regular meditation practice can literally heal you from the inside out and help uplevel your life...on all levels. So why are most people not doing it? Why do so many dabble, but have a hard time making meditation stick? Why do so many think their minds are too crazy to meditate?
In this 2-day workshop (3.5 hours a day), you'll discover a radically different approach to meditation. One that's easier, deeper and, dare we say, enjoyable. An approach to meditation that's based on a 5000 year-old Vedic practice in which we allow the mind to settle and flow with the present, without concentrating or focusing, and without needing to sit still for long periods of time in uncomfortable positions. It's a practice that was designed for people in the real world, with jobs, busy schedules, noise and stress, not for monks in monasteries.
You'll also learn some tactical breathing exercises that you can use to enhance the experience of meditation, and to increase clarity, calm and creativity when you're out and about in life. And you'll learn how to extend the power of meditation with intentions and visualization.
At the end of the workshop you'll leave with your ideas about meditation disrupted, with a new approach that will make it easier and more accessible, and with some practical tools you can use every day to feel more grounded, less stressed and happier. Really.
*Attending both days of the workshop is highly recommended & are both included in the ticket price.
DAY 1
Saturday March 30, 2018 from 3pm-6:30pm
Intro to Flow Consciousness
Debunking common myths about meditation.

How to succeed in meditation without trying.

How to flow with the present.

Using the breath for greater clarity, energy, balance and creativity.
DAY 2
Sunday July 1, 2018 from 3pm-6:30pm
Refining Your Practice and Enhancing Impact
The physiology of meditation. Deep relaxation and stress release.

The power of intentions and how to properly set them.

Visualizations and manifesting.

How to make meditation a habit.
**Small bites and snacks for both days are included in the ticket price!
**The entrance to the building is on Treat St., between 18th and 17th
ABOUT THE TEACHER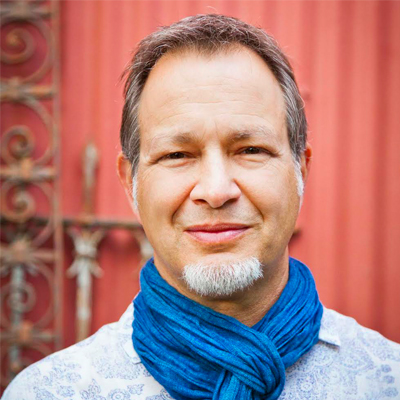 James Brown is one of the world's foremost teachers of the ancient practice of Vedic Meditation. After completing a rigorous, a two-year training program of over 2500 hours of instruction under legendary master Maharishi Vyasananda Thom Knoles, including a 4-month intensive retreat high in the Himalayas, James returned to found Vedic Path Meditation in San Francisco. He has taught thousands of busy people from all walks of life to meditate, and has led courses and workshops in companies across the country, including some of Silicon Valley's most innovative firms. He lives in The Presidio with his wife, two young sons and (according to his wife) way too many bicycles.
"In just a short time since completing the immersion weekend with James Brown, I have already found myself feeling more grounded and calm, having better reactions, as well as feeling more rested!"
- Celeste, CORE40 Fitness Trainer
"Meditation teacher James Brown not only approached our time together with a very humorous, individual and insightful perspective on meditation, his style and the technique that he teaches are both modern and rooted in tradition, while also being very practical."
- Kathrin P.