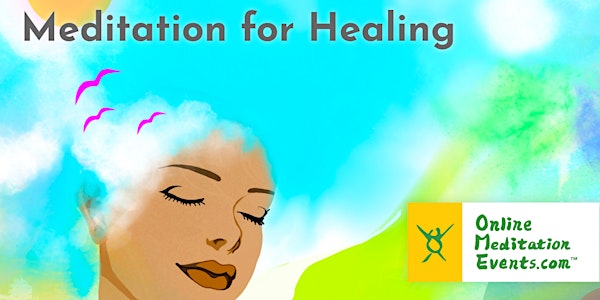 Meditation for Healing (Free Online Meditation)
Guided Meditation for Emotional Healing, Illness, or Pain
About this event
Meditation For Healing
Mon, Thu @7pm(ET)
Learn how to heal yourself and your body with the mind! Meditation for Healing helps you heal emotional pain, find relief from physical pain or illness, and ignite your healing power from within. These guided meditations are full of positive thoughts and words that encourage a healing environment.
Thoughts influence the body's ability to heal as the cells constantly communicate with each other. Thus, your health and well-being depend on the balance of your body, mind, and spirit. Meditation for Healing enables us to know what is true and let go of false thoughts that sicken us. Clear your mind for a brighter, more beautiful face and a healthier body. Let the healing energy of the Universe erase your pain, open your heart, and relieve your mind.
You will find emotional healing, restoration, peace, and gratitude knowing that we are one with the world and each other. Join us in this live, interactive meditation class and set in motion the powerful self-healing ability within you.
We are waiting for you!
*** We provide LIVE CAPTIONS (CC) for those who are hearing impaired.
*** Zoom link will be provided to your registered email prior to the session. Please, check the reminder emails before the session. (The link will be in the main text, please do not click the 'Link Button'.)
**** If you have any questions, please feel free to call us : 516-441-2744
www.OnlineMeditationEvents.com