About this Event
This retreat is for those who have done the "Meditation: Absolute Beginners Class", online course but is also open to all.
Beautiful environment, connecting with nature.
Digital detox.
Periods of SILENCE (no talking).
Fully guided with authoritative instruction.
Delicious vegan foodand refreshments provided by the lovely couple at The Garden Station.
The emphasis will be on quickly gaining practise in meditation so you get a feel of the benefits:
Reduced stress
Contented & happy mind
Able to be yourself - without the struggle
Much more!
2 BONUSES for those who register before 7th August:
FREE access to the online, 6 session course "Meditation: Absolute Beginners Class".
Complementary copy of the ebook, "Stress Release with Mindful Meditation"
Private Facebook Group — for additional support.
Gain access to the bonuses via a special code given on the retreat day.
What is NOT on this retreat
No religion,
psychic stuff,
New Age philosophy, or
'positive thinking'.
==============
Any pre-booking questions?
Contact the tutor, Colin on 07776 380 324 or email Colin@AllOnePlanet.co.uk
===============
How much is it?
The full fee for the day - including lunch and snacks, plus teaching and the exclusive use of the Garden Station cafe and grounds - is £60.
Pay £30 deposit today and the remainder when you get there.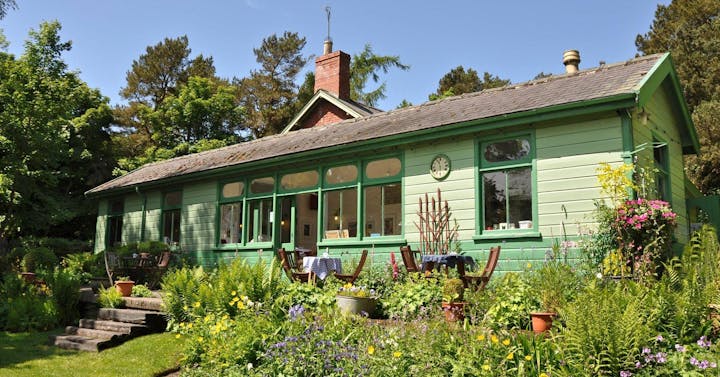 The Venue
The Garden Station is a little oasis, close to Langley Castle near Hexham (off the A69).
It is a quaint, country train station of old - see the photos above & below. Now a cafe and quiet grounds, with a wooded area with lots of TLC from its guardians, Jilly & Terry (with the loving help of Tracy). We shall have exclusive use of the cafe and grounds for the day.
Vegan lunch and snacks are provided. Let us know if you have a dietary need (not just a preference).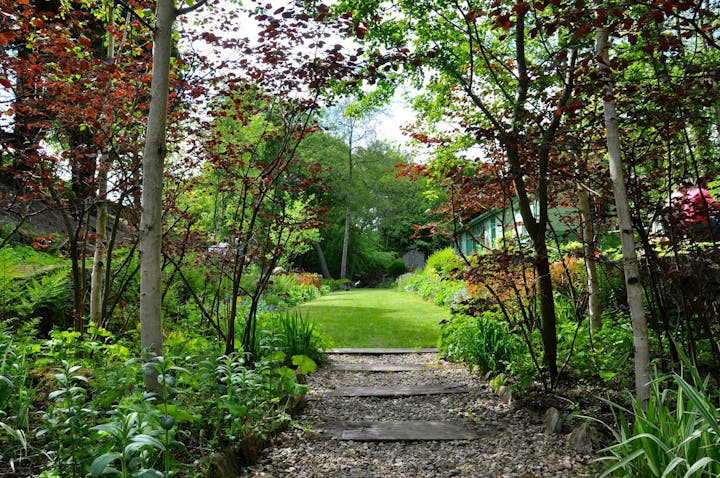 Who is the Teacher?
Colin Ellis was a RM Commando for a decade, joining at the age of 16. In his 30s, he studied Tibetan Buddhism and other spiritual traditions. He has been a retreat co-ordinator (at a Buddhist retreat centre - see photo of Colin below). He has decades of meditation experience.
He has been on 3, 6 & 9 month meditation retreats in solitary and silence. He now leads retreats.
Colin is an award-winning author, who also develops courses on meditation and mindfulness. See his books on Amazon (search for QC Ellis).