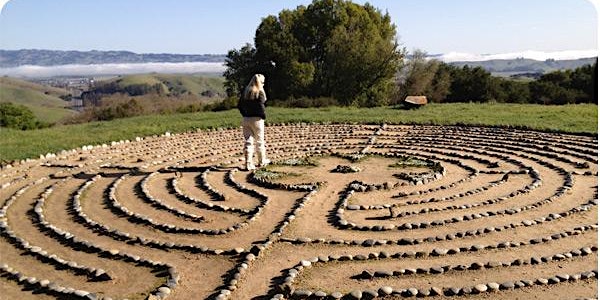 Meditation, Dinner, Labyrinth Walk
When and where
Location
Blue Sky Ranch 13743 Blue Sky Ranch Road Lakeside, CA 92040
Refund Policy
Refunds up to 7 days before event
Description
Come enjoy a mudra meditation class offered by ordained Zen Master Bon Jaques-Pierre Cole.
Gluten-free, organic vegetarian dinner served.
Moonlight Labyrinth Walk to end your evening.

Optional overnight camping ($10 per person, payable to Blue Sky Ranch).

Jacques-Pierre will be teaching us mudra meditation techniques and will also introduce The Art of Living program, which combines the mystical and the modern to help you create a life of purpose, joy and confidence.

He says: "Within you lies all the tools, untapped possibilities waiting to be discovered. You will learn to remove the obstacles and set free your potential as you gain a greater vision of who you are. You will find you have the power to create a joyous life that is on-purpose, the confidence to stretch and grow beyond limiting beliefs, and the ability to lead a deeply fulfilling life. Come and start this journey with me."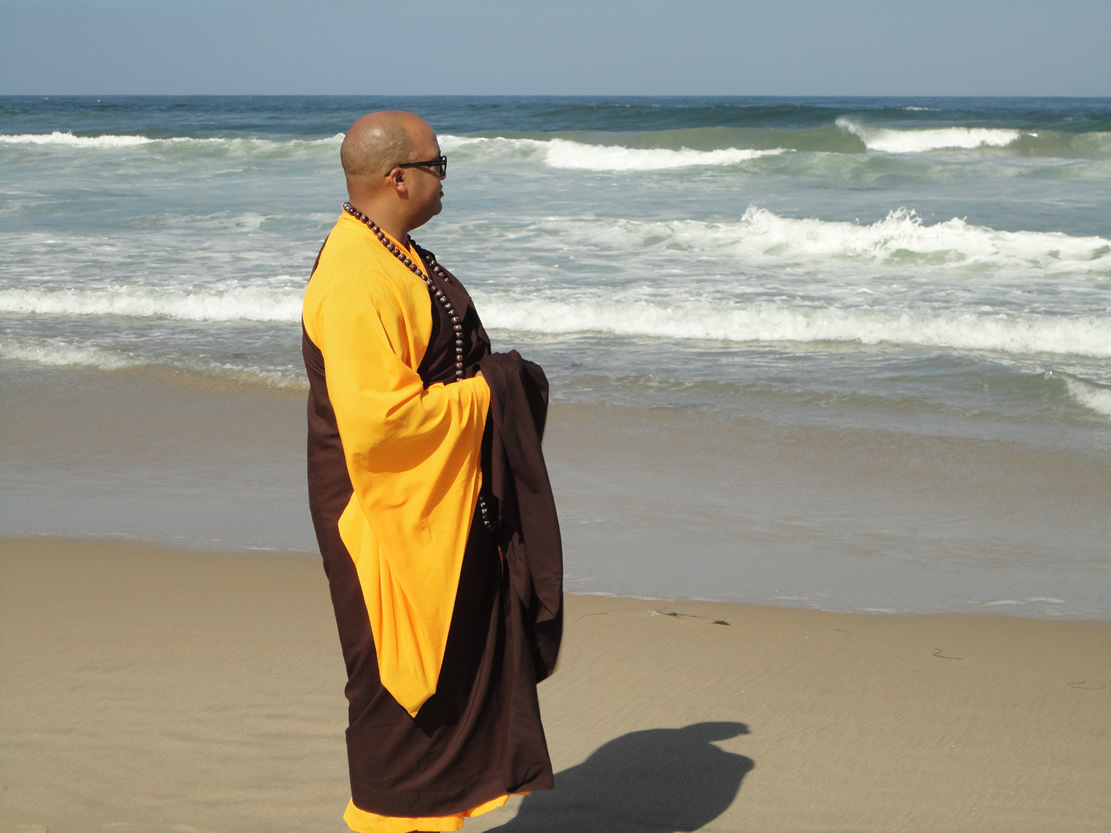 More about Jaques-Pierre Cole, Zen Buddhist Monk/Mindfulness Practitioner

Zen Master Bon Jacques-Pierre Cole comes from the lineage of the Ngagpa tradition of Tibetan spiritual practice. They are known to be free-spirited and unpredictable, full of laughter, compassion and love. From his early years he was curious about "Why are we…" which led him down a life-long journey of wonder and beauty. He enrolled in Bible college to become a Baptist minister and discovered he wanted to know more from within; to have "no walls": this led him to his mentor and teacher Namyen. He studied under this teacher for 12 years, discovering his own path to inner peace and became an ordained Zen Buddhist Monk in 2012. He then began teaching others to discover the beauty within themselves and the world around them by removing the obstacles preventing them from seeing it.

Jacques-Pierre also served his country with military service, built non-profits to help others and now teaches and mentors students to find their authentic purpose. Once this is in alignment with your life, all things become possible.

Jacques-Pierre was diagnosed with a mental illness at a young age and despite this challenge, his experience, studies and travels brought him the wisdom of self-discovery, the discovery of profound inner peace, and the beauty of authentic human kindness. Through his experiences and training he has learned when to teach, when to mentor, when to listen and when to just "be".

He teaches Mudra Meditation, a self-healing technique appropriate for all levels. He also teaches on topics such as "Finding Your Authentic Purpose", "How to Eliminate Stress" and "The Journey Within: Facing Your Fears". Most of all Zen Master Bon Jacques-Pierre is ENGAGING, FUNNY, and ENLIGHTENING!

His students and clients learn how to:

Calm the everyday mind
Stay positive during difficult times
Maintain balance
Create an inner sanctuary

"Live every day not as if it were your last, but for what it can be, a journey into the unknown…potentially connecting you to your humanity and happiness. There is nothing better than genuine human kindness. Be that person." – Zen Master Bon Jacques-Pierre