Description
About this workshop:
Meditation is awesome, and is one of the best tools to help you lead your best life. (It can even help you get your dream job.) Companies like Google, LinkedIn, and G.E. even have company-wide subscriptions to meditation app, Headspace.
Having gone from esoteric and unattainable to a hashtag that's trendy and easy to access, meditation has become a critical part of the lives of many modern people - helping them do what they do, but better.
In this 1 hour workshop, join us as we explore a modern type of meditation that isn't about sitting straight, closing eyes, eliminating thoughts, bypassing feelings, or doing nothing.
Experience 3 meditation techniques that increases your psychological capital and mental capacity to focus, get in the zone of flow, and fuel up.
Learn how the ancient practice of meditation can be applicable to the modern person with hectic schedules and a running to-do list - CEOs, self-starters, makers, designers, OS engineers - people like you.
By the end of this workshop, you will:
Understand what meditation is and isn't

Experience 3 simple meditation techniques you can use anytime to help you focus on your task at hand, get into the zone of flow, and fuel up for a busy day ahead

Learn practical tips to integrate meditation into daily work and life

Get your questions about meditation answered
Target Audience :
All levels welcomed. Whether you're a first-timer curious about meditation, or a seasoned meditator wanting to grow your practice - no matter your previous experience with meditation - you're welcomed to join us and explore this topic together!
"Learning about meditation from Tay & Val was a wonderful experience. They shifted my perception of meditation significantly: what I once thought was an activity doomed to failure due to my busy mind, became a way to acknowledge and appreciate that mental business but move it along and make space, even if just for a minute or two. I walked away from the session feeling empowered and even excited to continue my journey into daily meditation!" — Kayla Kanim, Tech Startup Employee
"What distinguishes Tay and Val from other mindfulness teachers is their unique ability to distill ancient, often esoteric and nuanced concepts and make them both accessible and immediately applicable within a modern setting.
I feel inspired by Tay and Val's brilliant re-framing of mediation as the "art of non-resistance" and the potential that mindset holds for not just for the individual, but for that of the community.
In these two women exist the wisdom of the ages. Coupled with their energy and warmth, theirs is both an example as well as a path every mindfulness journey can surely benefit from." — Tonianne DeMaria Barry, Management Consultant
Workshop Schedule:
Introduction to Meditation (15 mins)
- What it is, what it isn't
- What it can do for you
- How you can get started
Guided Meditation - 3 different meditations, each lasting 5 to 7 mins, with room for Q&A and discussion in between (30 mins)
- Focus - how to get clear on what matters most, now, and how to center your attention on it
(vs the other 11 things on your should-have-been-done-yesterday list)

- Flow - how to shift into "the zone", so your day feels more of a flow with the rhythm of your work/life, rather than a swim against the current

- Fuel - how to ignite your creativity for innovation, problem-solving, and inspiration, so you can be energized by the very thing you're creating

- 3 practical tips to cultivate a meditation practice in your unique daily work/life schedule

- 1 clear plan and (at least) 1 actionable insight you can start implementing to cultivate your meditation practice
- Questions about meditation? Answered.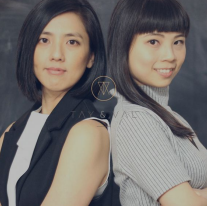 Founded by modern meditation experts Tay & Val, M Meditation exists to help you lead your best life. We provide secular meditations backed by science and crafted with soul, for the modern, smarter, and more successful you; even if - especially if - you believe that you have no time, you can't sit still, or that "my mind just doesn't stop."
Designed for the modern meditator, with the modern lifestyle in mind, we use a combination of research-backed, evidence-based mindfulness techniques and time-tested meditation practices to help you relieve stress, regain focus, and re-energize. You'll leave each session calm, focused, and ready to enjoy what's next.
Think of it as the Flywheel of Meditation. Or Headspace, IRL, where you hang out in an intentional space with like-intended folks and get your meditation questions answered on-the-spot by a human teacher, whilst you develop your consistent meditation practice.
To find out more, visit us at www.m-meditation.com
Prerequisites:
None. No experience required. All levels welcomed.