Meditating with Animals Sound Bath in Malibu for You + Your Animal Companio...
Description
Connect more deeply with your animal companion with guided meditation and a sound bath led by Pamela Robins, author of: Meditating with Animals - How to Create More Conscious Connections with the Healers and Teachers Among Us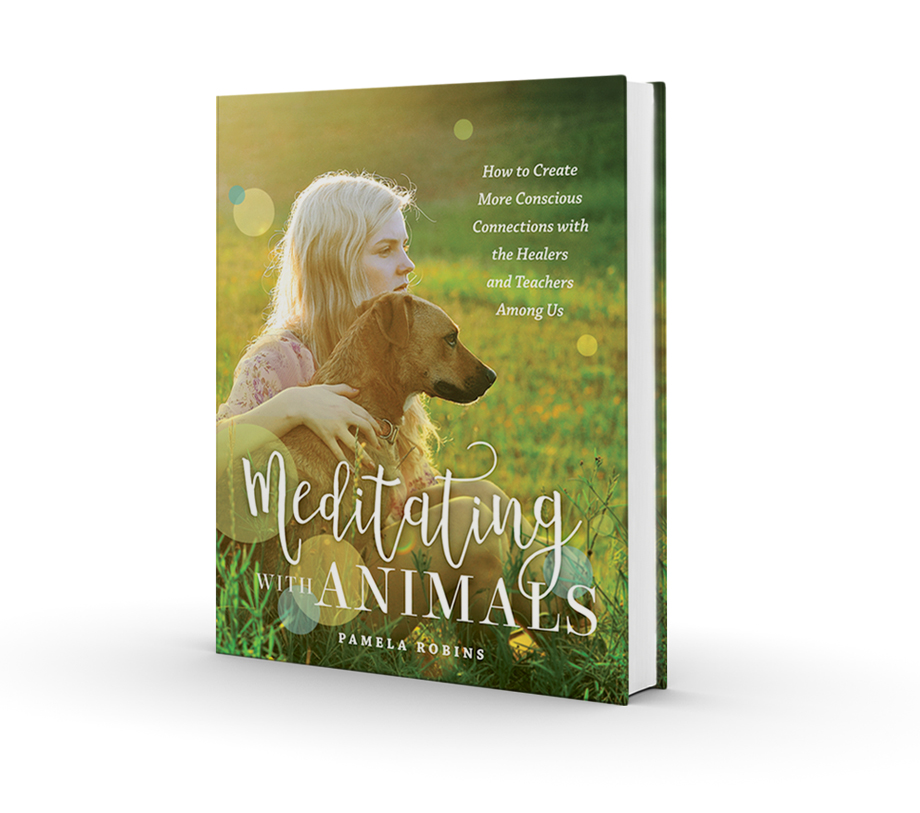 Our animals feel our stress and take this on, working hard to comfort and heal us. This is a chance to give them the gift of experiencing you in a quiet state of deep relaxation creating a reciprocal exchange of healing energy.
Through the Animal Method™ as described in the book, Pamela teaches you how to connect more deeply with your animal companion(s) as part of your support system. Pamela views the animals in her life and the lives of others as "Spiritual Companions" and through fun and easy meditations, a new awareness can emerge that is healing and benefits the health and well-being of all.
She uses sound healing with gongs, crystal singing bowls and other ancient instruments to bring her listeners into a state of deep relaxation/meditation allowing them a calming experience that provides profound insights and has lasting benefits.
What a Session Includes:
Pamela will speak about the teachings from the animals and the concept of recycling positive healing energy that benefits both you and your animal companion
A short reading from the book
A guided meditation to connect your heart to your animals heart
A relaxing sound bath meditation using crystal singing bowls, gong, Tibetan Bowls, chimes and more!
*Only 10 spaces available and one animal companion per person.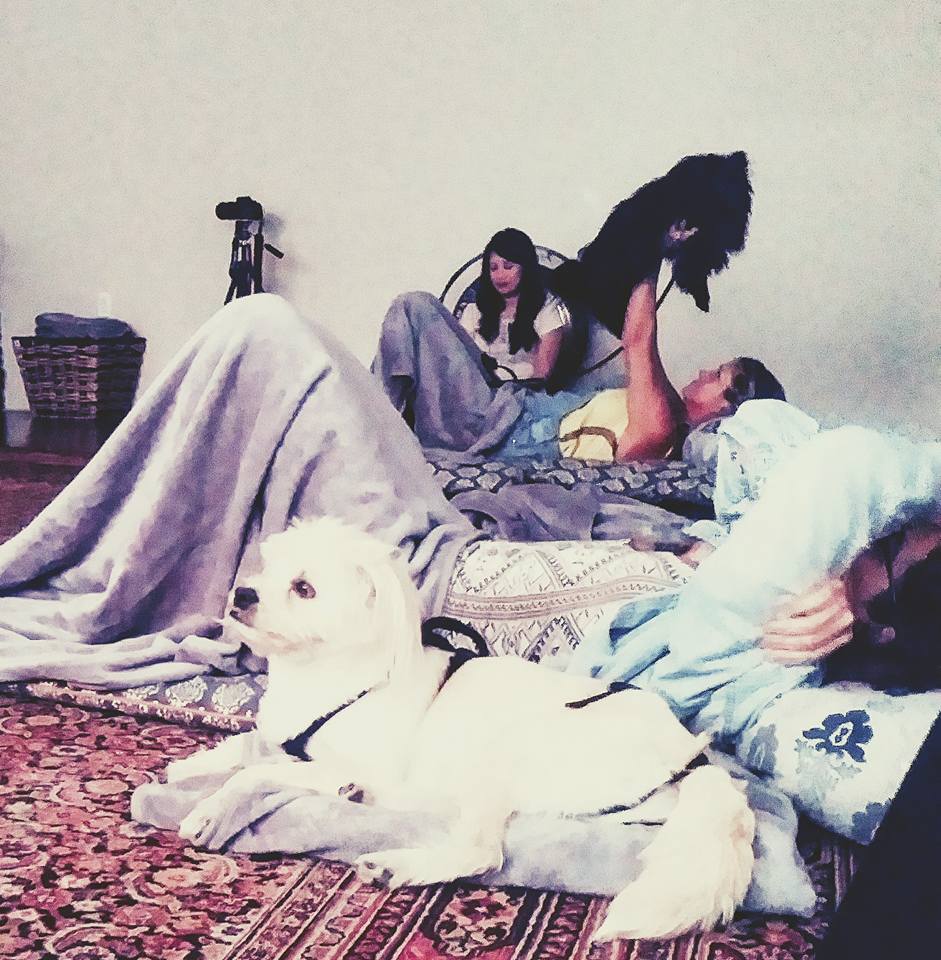 Signed books are available for purchase following the event for a special price of $20 (normally $28)
Parking is plentiful and available in the street and on all sides of the building.
What to bring: Don't be shy! It's like a camp out/sleep over for adults! We suggest: a yoga mat, blanket, pillow, water, eye pillow and comfortable clothing. If you are coming with your dog, bring something for them to lay down on beside you.

*This is an animal friendly space! That said, please bring your own clean up items in case of an accident and note that coming a few minutes early to let the dogs get to know each other for a moment always helps! Only well socialized and well-behaved dogs are permitted on leash. Thank you for understanding!
**************************************
Pamela Robins and Jeremy Fuchs of Sat Nam Sound Healing use a wide variety of ancient sound healing instruments, including crystal singing bowls, gongs, Tibetan bowls, chimes, drums and more to weave a rich musical tapestry designed to transport their listeners on a healing journey for the soul.

The vibrational power of sound can lead one into a state of expanded consciousness, deep meditation, relaxation and peace, helping to open the body's emotional and physical energetic system to get in touch with your own true vibration (Sat Nam).

Sound Healing Benefits:

Affects all cells in your body
Balances both hemispheres of the brain
Cleanses negative energy and emotions
Deep relaxation and inner peace
Improves sleep
Increases vital energy flow, creativity, intuition and motivation
Removes blockages and toxins
Reduction of stress and anxiety
Lowers Blood Pressure
Calms and clears the mind
Expands consciousness
Connection to your higher self and other dimensions


Date and Time
Location
Malibu Healing Center (Upstairs at the Kinetic Center)
21355 Pacific Coast Highway
Suite 200
Malibu, CA 90265
Refund Policy