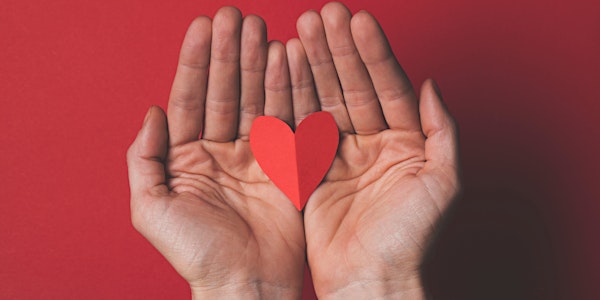 Meditační workshop . Otevřené srdce . Živě a online v Praze
"Soucítění je spontánní moudrostí srdce. Je s námi neustále. Vždy bylo a vždy bude." ~ Mingyur Rinpočhe
Date and time
May 12 · 6pm - May 14 · 4pm CEST
Location
Tibet Open House 28 Školská 110 00 Praha 1 Czechia
Refund Policy
Contact the organizer to request a refund.
About this event
1 day 22 hours

Mobile eTicket
ENGLISH BELOW
S velkou radostí vás zveme na víkendový meditační workshop Radosti ze života 2 - Otevřené srdce. Workshop je součástí 3-stupňového meditačního programu Radost ze života vytvořeného Yongey Mingyur Rinpočhem. Seminář je určen všem, kteří se již zúčastnili kurzu Radost ze života 1 - Klidná mysl a (v ideálních případě již) absolvovali 50 hodin meditační praxe, nebo těm, kteří mají několikaletou meditační praxi a chtěli by ji prohloubit.
Na semináři se naučíme, jak meditace laskavosti a soucitu může otevřít naše srdce vůči okolnímu světu a uvolnit naše mnohdy sebestředné tendence, které vedou k úzkosti, nespokojenosti a trápení. Pěstování milující laskavosti a soucitu nám pomáhá vidět základní dobro, které je společné nám všem. Tím, že k druhým přistupujeme s otevřeným srdcem, vnášíme do mysli klid a rozvíjíme pocit sebedůvěry. Ta následně přirozeně vnáší harmonii do našich vztahů a umožňuje nám efektivněji pracovat s náročnými situacemi.
Workshop povede fantastický instruktor Tergaru Holger Yeshe na základě video učení a výkladu uznávaného učitele meditace Yongey Mingyur Rinpočheho.
Simultánní tlumočení do češtiny bude zajištěné.
Kdy: 12. - 14.5.
Pátek 18:00 - 20:00
Sobota 9:30 - 18:00 (s pauzou na oběd)
Neděle 9:30 - 16:00 (s pauzou na oběd)
Kde: živě v Tibet Open House, Školská 28, Praha nebo ONLINE
(workshop se bude přenášet online z Tibet Open House pouze v případě, že se k online verzi přihlásí minimálně 5 účastníků - v případě vašeho přihlášení a nesplnění této podmínky vám samozřejmě vrátíme peníze)
Cena: 2500 Kč (živě nebo online)
Pokud se nacházíte ve složité finanční situaci, ale workshopu byste se chtěli zúčastnit, napište nám prosím na czech@tergar.org. Nikdo nebude odmítnutý z důvodu nedostatku financí.
V případě, že nemáte PayPal účet a budete mít potíže s nákupem vstupenek přes Eventbrite, můžete se na workshop registrovat vyplněním tohoto formuláře https://bit.ly/workshop_jol2_praha
Pokud jste již absolvovali workshop Radost ze života 2 (pořádaný Tergar Česko) a chtěli byste si ho zopakovat, napište nám na czech@tergar.org o 50% slevový kód.
O Holgerovi Yeshem:
Holger Yeshe pochází z Německa a meditaci se věnuje přes 20 let. Od roku 2005 studuje pod vedením Yongey Mingyur Rinpočheho a v roce 2010 přijal mnišské sliby. Od té doby intenzivně studuje tibetský jazyk, buddhistickou filozofii a vede semináře a kurzy meditace v Německu a po celém světě. Pro jeho vedení je typický humor a schopnost učení předat srozumitelně a s lehkostí.
ENGLISH
It is with great pleasure that we invite you to the weekend Joy of Living 2 - Opening the Heart meditation workshop. This workshop is the second part of the 3-part meditation series created by Yongey Mingyur Rinpoche. The workshop is intended for those who have already participated in the Joy of Life 1 - Calming the Mind course and have already completed 50 hours of meditation practice, or those who have several years of meditation practice and would like to deepen it.
If you have any questions about whether you meet the practice requirements, please email us at czech@tergar.org
This event is hybrid, you can participate in person or online.
In this workshop we will learn how kindness and compassion meditation can open our hearts to the world around us and release our often self-centered tendencies that lead to anxiety, dissatisfaction and suffering. Cultivating loving kindness and compassion helps us to see the basic goodness that we all share. By treating other people with an open heart, we bring peace of mind and develop a sense of self-confidence. This in turn, naturally brings harmony to our relationships and enables us to work more effectively with challenging situations.
The workshop will be led by a fantastic Tergar facilitator Holger Yeshe based on video teachings of the renowned meditation master Yongey Mingyur Rinpoche.
Lead in English with simultaneous interpretation into Czech.
When: 12. - 14.5.
Friday 6:00 PM - 8:00 PM
Saturday 9:30 AM - 6:00 PM (with a break for lunch)
Sunday 9:30 AM - 4:00 PM (with a break for lunch)
Where: In person at Tibet Open House, Školská 28, Prague or ONLINE
(the workshop will be streamed online from Tibet Open House if we meet the minimum number of 5 online participants - if you sign up we can't offer the online version, we will of course refund your money). We will try to make the online experience as enjoyable as possible, including the opportunity to engage in discussion. So please select whether you will be attending the workshop live or online when you register.
You will receive a meditation guide as part of the workshop.
If you have any questions, please contact us at czech@tergar.org.
Price: 2500 CZK (live or online)
If you are in a difficult financial situation but would like to attend the workshop, please email us. No one will be turned away due to lack of finances.
In case you don't have a PayPal account and have trouble purchasing your ticket via Eventbrite, you can sign up for the event through this form https://bit.ly/workshop_jol2_praha
If you have already attended a Joy of Living 2 workshop organized by Tergar Czechia and you would like to repeat it, you can email us at czech@tergar.org to receive a 50% discount code.