MedinCell: a Trans-Atlantic Venture

Tuesday, November 9, 2010 from 6:00 PM to 9:00 PM (PST)
Event Details
November 9th 2010 - Company Profiling: 

MedinCell, a Trans-Atlantic Venture
MedinCell is located in Montpellier, France and San Diego, USA
co-organized by

and

What is MedinCell?
MedinCell develops long-acting formulations of peptide and small molecule drugs. Our proprietary MedinGel™ technology is administered as a liquid, then rapidly forms a semi-solid, biodegradable depot. By protecting drug molecules in this 3d polymer matrix, MedinGel formulations can be customized with a release duration from 4 days to 6 months. By improving duration, minimizing burst-related side-effects, and reducing administration frequency, we help our partners reduce costs and improve patient compliance.
MedinCell was launched 8 years ago in France by a team that combined academic ideals, financial expertise and pharmaceutical insights. We have built a self-funded, profitable entity with technology that enables cost-effective drug delivery for both human health and animal health markets. MedinCell's San Diego facilities will help US partners extend drug lifecycles and derisk clinical efforts using our dose-sparing depot technology.
What is WSGR?
Wilson Sonsini Goodrich & Rosati (WSRG)'s San Diego office brings to Southern California its unique brand of legal services specifically designed to meet the needs of life sciences, technology, and growth companies at all stages of development.  WSGR's San Diego team has broad and deep experience in corporate formation,  patents and innovation strategies counseling, technology transactions, and intellectual property litigation.  WSGR's attorneys have extensive  experience in facilitating the corporate formation of technology and growth start-ups; negotiating venture capital financing; advising on complex technology, intellectual property transactions, strategic alliances and joint ventures; preparing companies for initial public offerings, secondary offerings, and mergers and acquisitions; and providing representations on issues of corporate governance and employee benefits and compensation.
PROGRAM
6:00 PM -- Registration Starts

6:30 - 6.35 -- Welcoming 
by Jeffrey W Guise, Ph.D., J.D.
6:35 - 6:55 -- "MedinCell: a cross Atlantic Venture"
by Chris Hoover, CEO MedinCell Corp.
6:55 - 7:05 -- Q&A session
7:10 - 9:00  -- Networking reception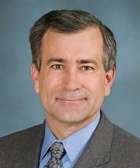 Jeffrey W. Guise, Ph.D., J.D.
Dr. Jeffrey Guise is a partner in the San Diego office of Wilson Sonsini Goodrich & Rosati. He practices in the area of intellectual property law and has extensive experience in all aspects of intellectual property acquisition, licensing, and enforcement. Prior to joining Wilson Sonsini Goodrich & Rosati, Jeff was a partner at Pillsbury Winthrop. Prior to Pillsbury Winthrop, he was a partner at both Brobeck, Phleger & Harrison and Lyon & Lyon.
    Chris Hoover, CEO MedinCell Corp. (USA)
Mr. Hoover  brings marketing and technology experience from rapid-growth startups in the molecular biology (Invitrogen) and computational genomics markets. MedinCell Corporation is located in San Diego to bring the exciting MedinGel technology to human and animal healthcare partners across North America and Asia.
Catherine H. Charles, Ph.D. Project Leader MedinCell Corp. (USA) 
Dr Charles obtained a Bachelor's degree in Biochemistry from Brown University and  her PhD in Molecular Genetics from University of Illinois where she studied one of the first mammalian dual-specificity phosphataes identified, MKP-1. She continued west for her postdoctoral training at the Salk Institute in Cell Biology. Subsequently, Dr Charles has been employed in the San Diego scientific community exclusively in small to mid sized biotech start-ups. She first worked at Perlan Therapeutics, where she was pivotal in managing a group that designed, engineered and produced recombinant multivalent antibodies.  She was then recruited to a drug delivery company to set up and direct recombinant protein production.  The experience working in the field of polymeric drug delivery brought her to her current position as Project Leader at MedinCell.
For more information on MedinGell:
RSVP by Monday, November 8th.
This event is free but space is very limited.
For more French BioBeach information and membership, visit: http://www.frenchbiobeach.com
Not a member yet? Become a French BioBeach Member ..
it's easy and it will make you look good.
French BioBeach: Helping BIO people look good since 2006
When & Where

Wilson Sonsini Goodrich Rosati
12235 El Camino Real
Suite 200
San Diego, CA 92130-3002


Tuesday, November 9, 2010 from 6:00 PM to 9:00 PM (PST)
Add to my calendar
Organizer
French BioBeach is a San Diego based organization aiming at promoting scientific exchange and partnering between US and European biotech communities with a focus on France. http://www.frenchbiobeach.com