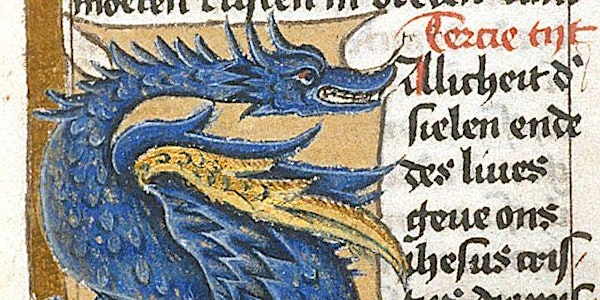 Welcome to Reading the Medieval Mind, a biweekly book club for those interested in the world and influence of medieval thought.
About this event
We meet every two weeks through Meetup to discuss a medieval work of literature or a work pertaining to the world of medieval thought. You do not need to "purchase" the free Eventbrite tickets to attend a book club meeting, but you do need to RSVP through Meetup.
Thinkers will include Augustine, Boethius, Anselm, Aquinus, Pseudo Dionysus, Abelard, Bonaventure, Julian of Norwich, Hildegard of Bingen, Christine de Pizan, Catherine of Siena, the anonymous author of The Cloud of Unknowing, and more. We'll dive into Beowulf and perhaps the Old English riddles of the Exeter Book. We'll look at medieval dream poetry and romance, including the works of Chaucer and the Gawain poet, as well as some pertinent literary criticism, biographies, and Romantic poetry. We may even look at a few digital facsimiles of medieval manuscripts—with their bestiaries, auguries, charms, riddles, vernacular poems, specifications for the ideal greyhound, et al.
Anyone interested and willing to read is welcome to join!
Thursday evenings 7–9 EST. Zoom now, hopefully in person + Zoom eventually.
MEETUP LINK: https://www.meetup.com/reading-the-medieval-mind-literature-philosophy-theology/