Description
What better place to stage a fetish photography workshop than the 13th Century Castle of Caceres, featured in The Game of Thrones!
We will be featuring Joy Lamore, an outstanding Spanish model who enjoys the creative process involved in fetish photography. Daniel, will contribute to the workshops as Joy's fetish partner. The castle has the massive walls, iron rings, narrow passageways and towers that all evoke the look and feel of the medieval times. Combining Joy's modeling talent and the setting of the "Castillo de Caceres" will produce great images and be a memorable experience!
You can see Joy's portfolio at:
We will have TWO sessions for the workshop for a total of 6 hours, including a late afternoon session, at an indoor location, with Joy in fetish attire and posing. Then after a break and dinner, at night at the castle, using off camera flash with different light modifiers, to create a variety of images. You can see examples at our website gallery https://www.carriagehouseworkshops.com/Workshops/Fetish-Workshop.
By the end of the workshop, you will have had a great addition to your art nude photography portfolio!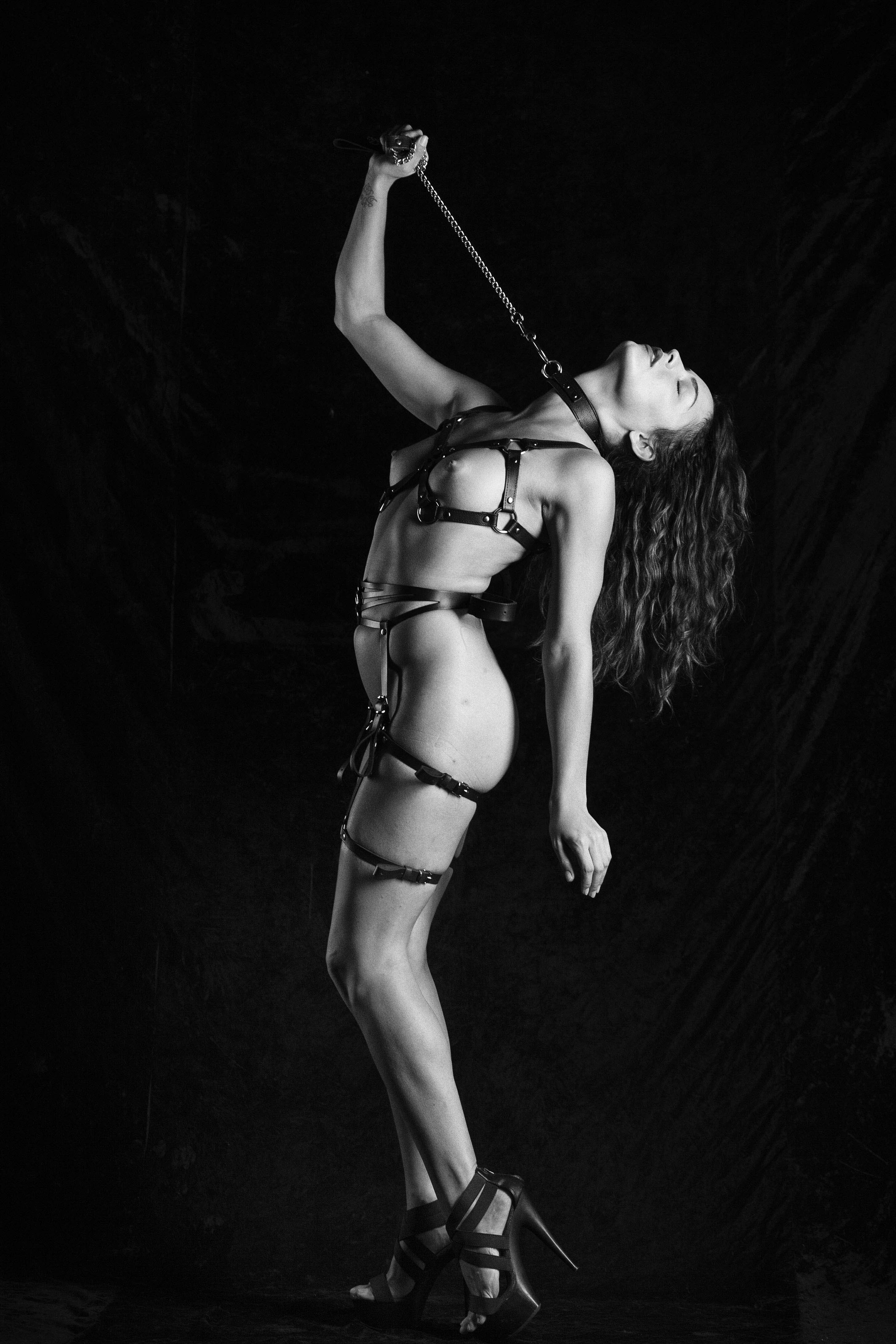 Workshop Fee: Eu 295 (includes two sessions, dinner, instruction, model fees, model release and use of lighting equipment). (NOTE: A 50 Euro discount will be applied to RSVP's with paid Deposit by Aug. 31st).

Workshop Reservation Fee/Deposit of Eu 95 Required.
Workshop Participation: Limited to 6 photographers.
Cancellation/No Show Policy: Payment of the Eu 95 Deposit is to hold your space. However, if you cancel within 7 days of the workshop, or are a no show, you will be billed for the balance of the workshop fee. We must establish policy because of our financial obligations to our models and our travel expenses.