Medicine in Motion: Advancing Medicine Through Equity
Come join your colleagues for this informative discussion on equity and collaboration in medicine!
About this event
This event will bring together distinguished leaders, practicing physicians, future physicians and other stakeholders for networking, collaborative problem-solving and sharing best practices on issues related to diversity and inclusion, well-being, leadership, and gender equity. Topics of discussion will highlight:
Shifting patient demographics
Physician workforce needs
Designing inclusive work environments
Ensuring access to high quality care
Darilyn Moyer, MD, FACP, Executive Vice President and CEO of the ACP, will be the keynote speaker addressing, "Creating an Inclusive Health Care Environment."
Date: Friday, November 15, 2019
Time: 6:00 pm to 9:00 pm
Venue: T. Denny Sanford Medical Education and Telemedicine Building (MET)
Lower Auditorium (See site and parking information below)
UCSD Campus, La Jolla, CA
Cost: $5 for ACP Members/$10 for non-members
Dress is business/casual.
Dinner and beverages will be provided!
This event is sponsored by the ACP Southern California Region III Chapter. Co-sponsor: ACP San Diego Navy Chapter
FAQs
_____________________________________________________________________________
Q. Do I need to be an ACP member to attend?
A. No, you do not need to be a member. However we will have information available on the benefits of membership in the College. The non-member ticket price is $10. Note to Medical Students: Membership in the ACP is free, so before you register for this event, take a few moments and complete the online medical student member enrollment. https://www.acponline.org/membership/medical-students
Q. May I bring a friend or colleague?
A. Yes, but they will need to register and purchase their ticket separately. Simply provide them with this Eventbrite URL. If they are not an ACP member, they will need to register as a non-member.
Q. Where, exactly, is the venue located on the UCSD campus?
A. The MET Building is not located at the "generic" UCSD address (9500 Gilman Drive). It is closer to Villa La Jolla Drive (see map below). To use your GPS to locate the MET Building, enter "UCSD Medical Education and Telemedicine Building" as a destination. Google Maps and most GPS applications will recognize that entry. Additionally, just prior to the event, all registered attendees will be sent an email with detailed driving instructions.
Q. Where shall I park and is there a fee?
A. Parking is available in the Osler Parking Structure (see map below) located across from the UCSD Biomedical Library. There will be a parking attendant distributing parking passes for discounted parking. The fee for the pass is $3.00.
Q. Do I need to bring my printed ticket to the event?
A. No, simply check in at the event.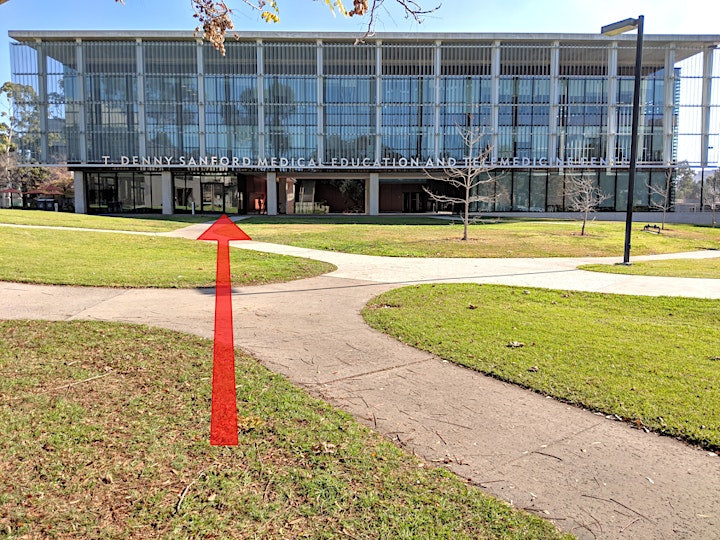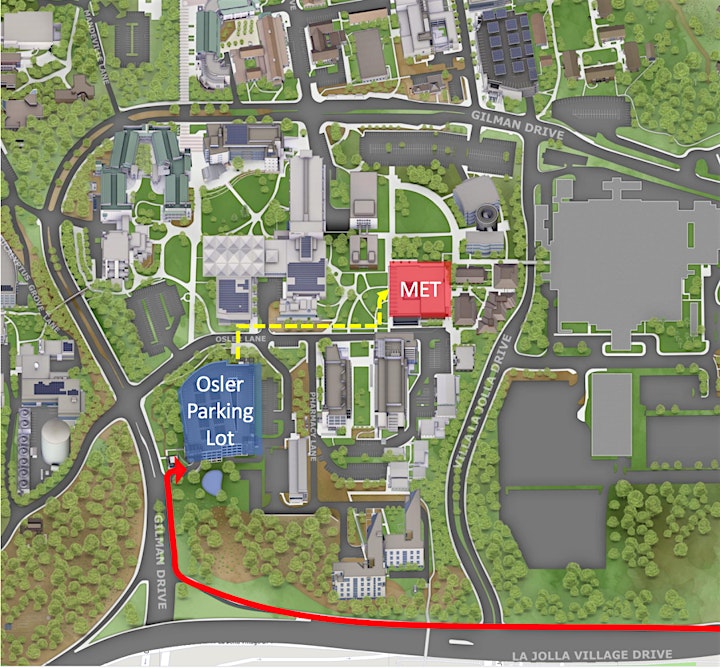 Organizer of Medicine in Motion: Advancing Medicine Through Equity