Medications to Treat Mental Health and Mental Health Roles and Settings
The journey of mental health interpreting: an interpreter series intensive
About this Event
Description
With continued efforts to integrate mental health into regular medical care, there is a need to better prepare and to support medical interpreters, and to ensure that patients and their families receive the highest standard of interpreting that facilitates their mental health treatment and care. This course will be an engaging and interactive journey through the various settings and situations where mental health interpreting may be embedded into standard medical interpreting.
Full sessions 1(a/b), 2(a/b), 3(a/b), 4(a/b) present a natural flow through general to specific view of mental healthcare, but participants can attend any one or all full sessions with no prior requirements to attend any session. CEUs will only be award for each full session 1-4 (partial CEUs will not be awarded for only attending a morning or an evening part of a full session). If you are a licensed clinician with an advanced mental health degree, please contact MM Interpreter Services prior to enrolling in a course.
Course Objectives
- Identify three commonly used psychotropic medications
- Describe two mental health players
- Describe two mental health settings
Date, Time, and Location
Friday, November 6, 2020 5:00 pm – 9:00 pm
Saturday, November 7, 2020 9:00 am - 1:00 pm
Location: a Zoom invitation will be emailed to registered participants
Course Tuition
The cost of this course is $75.00 (US).
CEU Information - 8 hours
This workshop is intended for spoken and Sign language interpreters, both students and professionals will count as:
CCHI - 8 hours (pending)
Michigan Medicine Interpreters Services is an Approved RID CMP Sponsor for continuing education activities. This PS program is offered for .8 CEUs at the some Content Knowledge Level. Course ID:WRKSP75254EEXH Activity Code: 0334.1120.001
MI CEU Sponsorship units - . 8 (pending)
Accommodations
This training complies with the University of Michigan's Nondiscrimination Policy. Please refer here for any policy questions: https://hr.umich.edu/working-u-m/workplace-improvement/office-institutional-equity/nondiscrimination-policy-notice.
To request reasonable accommodations, please contact Vivian Yu at MITrainingAcademy@med.umich.edu
Cancellation Policy
Cancellations will be permitted four or more weeks prior to the start of a training course without incurring a fee. Due to the cost of establishing, holding, and refilling participant slots, along with the associated costs of language assessments and course materials, the following cancellation fee schedule applies:
• For 2 to 4 weeks prior to the start of a training course, a cancellation fee of 25% of the training course price will be assessed.
• Between 8-13 days prior to the start of a training course, a cancellation fee of 50% of the training course price will be assessed.
• Within 7 days of the start of a training course, a cancellation fee of 75% of the training course price will be assessed.
• No show on the first day of the training course will incur a cancellation fee of 100% of training course price.
Questions
Questions about UMHS Interpreter Services Mental Health Interpreting - Session III? Contact course instructor Leslie Pertz (please put the course title in the subject line) at mitrainingacademy@med.umich.edu, or call the Medical Interpreter Training Academy at 734-936-7021.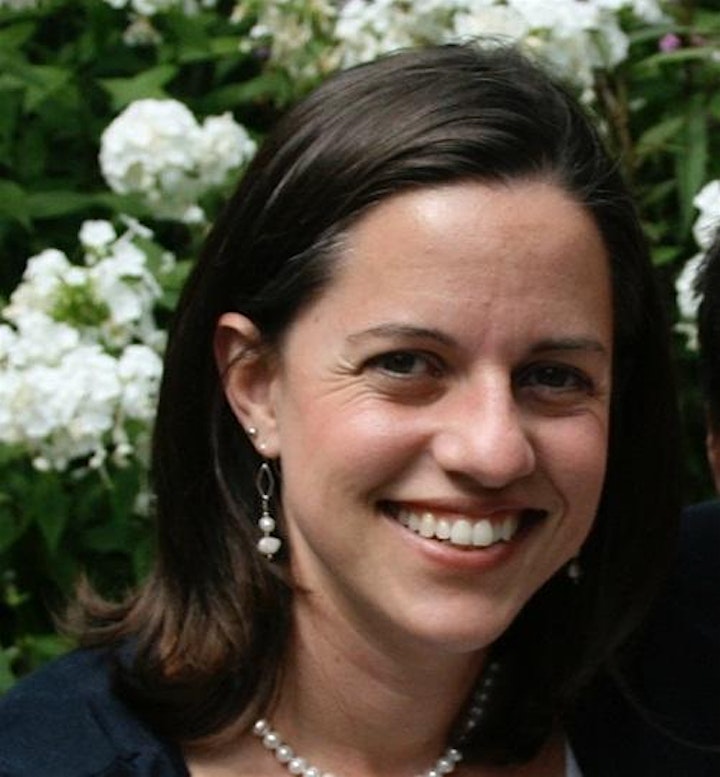 Leslie Pertz, LMSW, NIC is a licensed clinical social worker with many years of experience working with the Deaf, DeafBlind, and Hard of Hearing communities. She has a B.A. in psychology from Central Michigan University and later complete her M.S.W from Michigan State University. She has been a contract interpreter with Michigan Medicine since 2003, after completing her interpreter training at Lansing Community College. For the past several years she has been staff at Michigan Medicine with the Department of Social Work, with various roles in outpatient clinics, serving patients of all ages, including providing psychotherapy and support groups, case management, teaching, presenting, and research. She was instrumental in establishing the Deaf Health Clinic at Michigan Medicine, with her physician colleagues Drs. McKee and Zazove. Leslie is a certified EMDR therapist, and has advanced training in treating perinatal mental health. Leslie's clinical and research interests include a focus on mitigating barriers to behavioral healthcare care for ASL-using patients, and how mental healthcare interventions can be adjusted to for applications with ASL-using people.