Description
Are you getting ready to enroll in Medicare or retire soon?
Do you…
Understand all the parts (A,B,C & D) of Medicare?

Know the difference between a Medigap supplement and an Advantage plan?

Struggle to make sense of all the options and choices?

Want to learn strategies that may help reduce Medicare premiums?

Know what's right for you?
You maybe know a little or a lot about Medicare. Whatever your situation, we can help you make informed decisions about your healthcare options.
Presented by: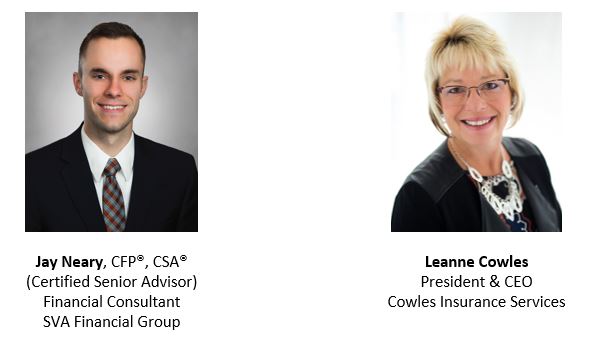 Schedule:
11:15am - 11:30am | Registration
11:30am - 1:00pm | Presentation and Lunch
Cost: Complimentary
Seating is limited for this event. Please RSVP by June 17, 2019.