About this Event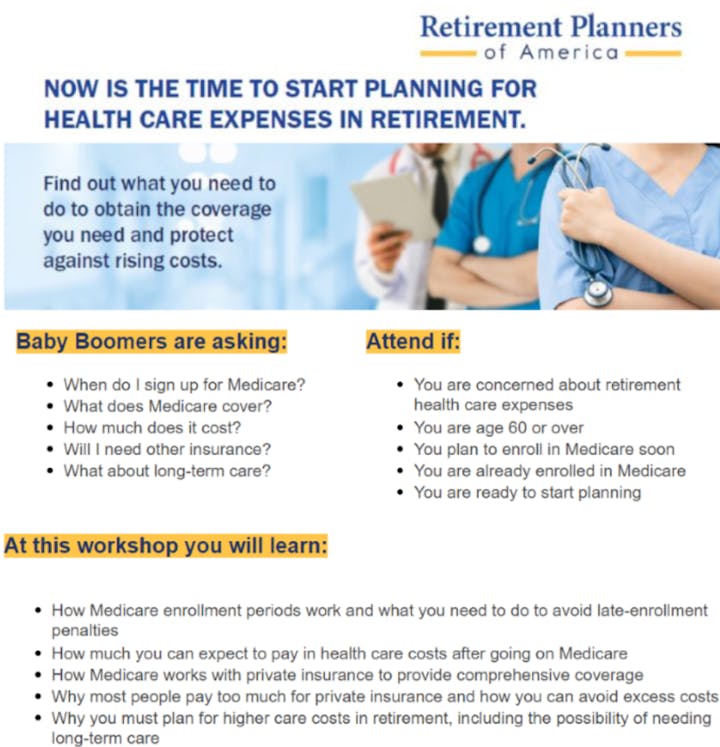 Learn about Social Security, income tax planning, and other issues that can affect your retirement at a free financial seminar designed specifically for people in retirement, or nearing retirement. You'll also learn about our Invest and Protect investment strategy—the same one that told our clients to get out of the market during the 2008 crash.
There's no charge and no obligation—just lots of good information.
We want you to have the retirement you deserve!
Our retirement and financial seminar is designed for people over 50 with a minimum of $100,000 of investable assets, not including real estate. If you do not yet have our minimum, please keep us in mind as your assets continue to grow.