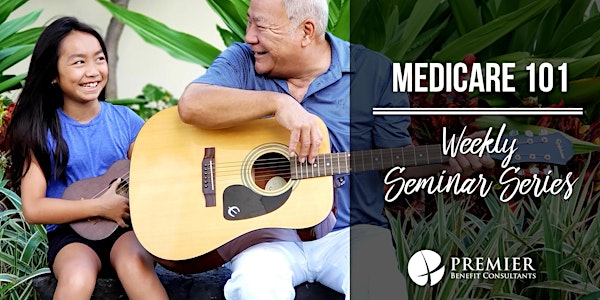 Medicare 101
Are you turning 65 this year? Did COVID-19 push you into early retirement? Join us as we share everything you need to know about Medicare.
About this event
Medicare can be an extremely complicated and confusing subject, with key dates you can't miss, gaps in original Medicare coverage you'll want to fill, and lots of options to sort through. If you're exploring your Medicare options for the first time, or just looking to review your current coverage to ensure you're on the best plan for you, join us as we discuss key things to consider when choosing the best Medicare plan for you.
Some questions we'll review:
What is Medicare?
Who's eligible for Medicare?
How do I enroll in Medicare? When is the Medicare enrollment period?
What are my Medicare options?
What is covered in original Medicare? What benefits and services are not covered?
Are your prescriptions covered?
What is Medicare Part C, Medicare Part D, and Medicare Supplemental?
Can you afford the monthly premium?
Are COVID-19 treatments covered?
This is an educational event, no plan specific benefits or details will be shared.
Presented by Mark Faildo, Medicare Advantage/Supplement Consultant with Premier Benefit Consultants
Certified and contracted to represent:
HMSA
United Healthcare
Humana
Ohana Health Plan
Aloha Care
Guarantee Trust Life
*Exclusive Contractor with HMSA