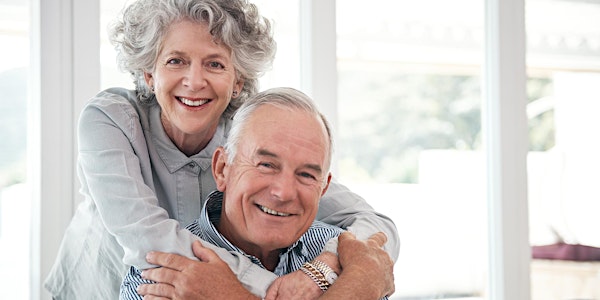 Medicare 101 | October 3
Medicare Specialist Chris Lynch presents an informative talk on how to navigate Medicare options. This event is free for members & guests.
About this event
About the Topic
Beneficial for anyone approaching age 65 and considering Medicare options. This seminar will review Original Medicare eligibility, costs, and coverages as well as an overview of Supplements, Drug Cards, and Medicare Advantage plans. A question-and-answer session will follow as time permits.
All attendees will receive direct contact information for Chris, so they can set up an in-person meeting or phone consultation to discuss their individual needs. 
About the Presenter
Chris Lynch is an independent agent appointed with multiple carriers, allowing him to meet the needs of Medicare beneficiaries in a variety of situations.
Mr. Lynch graduated from Auburn University with a finance degree, has been certified on the federal ACA Marketplace since its inception, and completes AHIP Medicare training required by the Centers for Medicare & Medicaid Services on a yearly basis. 
Dates and Times
Monday, October 3, 2022
Midday from 12:00 to 1:00 pm
Location
This event will take place online, via Zoom Meeting. 
A Zoom meeting is an online meeting that allows you to virtually meet with other people without leaving your home or office.
Zoom meetings require a computer with Internet access. It is beneficial to have a web camera with a microphone and speakers built-in. Sometimes a separate phone line is a better option. By logging into the meeting via the Internet, you will be able to see the presenter's computer screen. By calling the conference phone number, you will be able to hear the presenter and other participants. 
Please allow yourself an extra 5 min to log in to the Zoom meeting as your computer will need time to automatically download the free Webex plug-in that will allow you to join the meeting.
A link to access the Zoom Meeting will be emailed to you 3 days prior to the event and again 1 hour before the event.