Medical Tourism Dinner and Education: The Globalization of Healthcare
Description
Medical Tourism: The Globalization of Healthcare
Thursday, February 22, 2018
Keiser University
9100 Forum Corporate Parkway
Fort Myers
Directions: Keiser University is located just east of I-75 (from north, take State Road 82/Martin Luther King Jr. Blvd. exit and from the south, take Colonial Blvd. exit)
5:30 - 6:30 p.m. Registration, Networking and Dinner
6:30 p.m. Program/Panel and Q&A
8:00 p.m. Adjourn
1.5 Face-to-Face Credit Hours
Panel Members
Janette Arencibia Buchanan, LCDR, MSC, USN, Plans, Operations and Medical Intelligence, MacDill Air Force Base, Tampa
Lieutenant Commander Janette Arencibia has completed medical capability assessments at healthcare facilities throughout the Caribbean, Latin America and the Middle East, including Dubai and Abu Dhabi. She has collaborated with the Department of Defense, the State Department and NGO/Partner Nations to create comprehensive health capabilities data assessments.
Victor D. Bowers, M.D., FACS, Executive Director, Transplant Programs, Tampa General Hospital
Dr. Bowers has been instrumental in a large portion of the 4,300 renal transplants which have been performed at Tampa General Hospital and is passionate about solving the critical shortage of organs. Transplant is affected by American's going international to gain access to transplant due to long wait times in the U.S. The reverse also occurs when international patients come to the U.S. to gain access to care which might not be readily available in their home country.
Evelyn Terrell, OTD, MHSA, OTR/L, Director of Global and TeleHealth at Nicklaus Children's Hospital, Miami
Ms. Terrell has extensive experience in launching and maintaining telehealth consultative services. At Nicklaus Children's Hospital, she is responsible for strategic, business, marketing and financial plan development for new telehealth business contracts and has launched more than 10 telehealth international contracts, offering pediatric subspecialist services globally.
Moderator - Rick J. LoCastro, Executive Director of The Arlington of Naples, Florida
Mr. LoCastro has an extensive healthcare background in healthcare administration serving at several Florida healthcare organizations. He has been a key healthcare leader and senior military Air Force officer serving worldwide. Rick's commitment to healthcare excellence and community service has been demonstrated by his leadership, working with such organizations as the Wounded Warriors Project, American Red Cross, Fisher House as well as other local and national organizations. He is a local healthcare executive who lives on Marco Island and works in Naples.
Thank you to our event sponsor: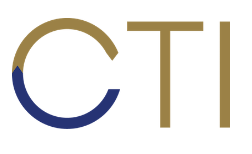 Thank you to our venue sponsor: Keiser University