Mediation in The Mainstream - An ABA Mediation Week Presentation
Description
Mediation in The Mainstream
Presented by Daniel Rainey
Daniel Rainey, Chief of Staff for the National Mediation Board and a third party professional with three decades of experience with mediation and other forms of dispute resolution and management, will reflect upon the role of mediation in today's judicial, social, and commercial environments. His presentation will reflect on mediation and the many forms of practice that represent the approaches to conflict and disputes found in the U. S., and around the world.
This presentation is being coordinated by the Werner Institute at Creighton University and is open to the public at no cost. This program was created to support the ABA Dispute Resolution Week initiative. The presentation will begin at 4:30 and a reception will follow until 6:30.
_____________________________________________________________________________________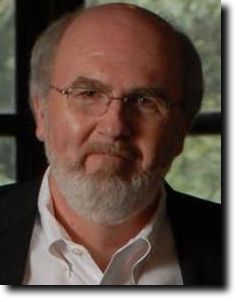 About Daniel

Daniel Rainey is Chief of Staff for the National Mediation Board. He joined the NMB from private practice in ADR and conflict management in April of 2001. Immediately prior to joining the NMB, Mr. Rainey was the owner/president of a consulting firm, Holistic Solutions, Inc., specializing in conflict management, conflict intervention, organizational development, and training.
From 1978 through 1990, he was a faculty member and administrative faculty member at George Mason University. He is currently a Fellow of the National Center for Technology and Dispute Resolution and an adjunct member of the graduate faculty in dispute resolution at Creighton University, Southern Methodist University, and Dominican University. He is a member of the Board of Directors for the InternetBar.Org, an NGO dedicated to the use of technology to enhance access to justice. He is also a member of the Board of Directors for Modria, a for-profit Online Dispute Resolution company.
His memberships and associations include: the Association for Conflict Resolution, the American Bar Association Section of Dispute Resolution, the National Center for Technology and Dispute Resolution, and the Conflict Resolution Quarterly Editorial Board.
Speeches and conference presentations include appearances in Italy, The Netherlands, Malta, Israel, the Occupied Territory of Palestine, Egypt, Poland, Australia, Canada, Argentina, Mexico, the U.K., the Czech Republic, and the U.S.
Organizer of Mediation in The Mainstream - An ABA Mediation Week Presentation
The Werner Institute was established in 2005 thanks to a generous gift from the C.L. Werner family, creating the most richly endowed program of its kind in the country. The mission of the Werner Institute is to be a leader in advancing the field of conflict resolution to a new quantum level with a focus on developing the next generation of practitioners and scholars who are responsive to the real, and often unacknowledged, needs of those in conflict. With an interdisciplinary foundation and a focus on collaboration and open inquiry, the Institute supports the mission of Creighton University and builds a bridge between the field of conflict resolution and the issues faced by people in an increasingly complex world.