MEDIA SONAR Social Media Course - Palm Bay FL

Tuesday, March 27, 2018 at 9:00 AM

-

Thursday, March 29, 2018 at 5:00 PM (EDT)
Event Details
  3-Day Certification Course
Media Sonar Training and Certification Course is a 3-Day program that helps practitioners gain an intimate working knowledge of the Media Sonar platform to allow for more productive use as well as ensure admissibility in legal environments.
The Training focuses on three key areas for conducting Social Media Investigations:
Knowledge
Users will gain an elite level understanding of how to use the Media Sonar Platform.
Users will gain a clear understanding of how to use social media and online intelligence to support their active investigations.
Users will understand and utilize the features and functions contained within the Media Sonar Platform and how each can be used independently or in combination.
Users will discover multi-use methodologies of features for a variety of investigative scenarios.
Social Media Awareness
Comprehensivecertification  training can ensure proper use of the Media Sonar Platform, and ensure information is collected and presented in a clean and concise manner for courtroom testimoiny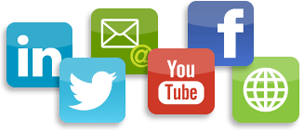 Informative for users from beginner to experienced level.
Creates an understanding social media at a deeper and assist participants to maximize their usage for efficiency and increased efficiency and to ensure accuracy for all uses.
Admissibility
Peace of mind the data collected and utilized within the Media Sonar platform will be admissible in court.
Designed and tested by public safety professionals.
Product certification proves knowledge base utilizing Media Sonar Platform.
Assist in testimony in court.
Course Content
Module 1:  Introduction
Sets the stage for next 3 days of learning while setting in motion a collaborative team environment.
This is also where the instructor gauges the knowledge and experience level of the group with an eye towards areas of focus for the training.
Module 2:  Social Media Overview
An introduction to social media, networks and a review of common terminology used.
Assists in measring knowldge base of class participants.
Module 3:  Uses of Social Media
Provide a background on a variety of use cases and how social media data may play a supporting role in the investigative process.
Identification of Social Media Accounts
Module 4:  Media Sonar Overview
Provides a description of Media Sonar's background and how the Media Soanr tool was developed with assistance of public safety officials.
Module 5:  Configuration
The Configuration module covers the creation of individual user accounts, team/enterprise administration and provides an overview.
Configuration exercise included to help with hands on understanding.
Module 6:  Sonars "Collections"
A review of Sonars and what information constitutes a Sonar including a breakout of individual data sources.
A hands on exercise is contained to help gain a more clear understanding of data collection.
Module 7:  Search and Filter Functions
Get a deep understanding of all the search and filter functions individually as well as in a variety of combinations. Learn how to tie the search functionality to the investigation or event and how to keep track of relevant information.
A post module exercise provides hands on practice to help fully understand the power of efficient searching and filtering.
Module 8:  Analytics
Participants will become familiar with and be able to demonstrate the ability to use the different views analytical dashboard to find items of evidentiary value.
Participants will also be ale to identify alternative supporting data points.
The Analytics exercise at the end of the module will ensure participants have a working knowledge of all the views and analytics.
Module 9:  Exports/Reporting
This module will show participants how to export their results and how the exported data may be used for final reports or for additional steps in the investigative process.
Course costs:
Hotel Information for Event:  
1175 Malabar Road, NE, 
Palm Bay
, 
FL
, 
32907
, 
US
Melbourne FL International Airport (MLB) 15 minutes from Training Site
Orlando International Airport (MCO) 60 Minutes from Training Site
 All payments must be received prior to training class.  Cancellations must occur 7 days prior to start of class or 50% of the training costs will be forfeited to recover losses.
NOTE:  Classes are subject to cancellation if there are not at least 8 participants signed up for the class.  If cancellation does occur, each participant will be notified at least two weeks prior to start of the class.  Please hold off making any fights or hotel accomodations until two weeks prior to the class.  
Digital Shield is NOT responsible for costs associated with cancellation of classes such as flight and hotel accomodations for participants.  Cost of the training class would be reimbursed back to the participant 100%.
jchurch@digitalshield.net
When & Where

Digital Shield Training Academy
1500 Palm Bay Rd.
Suite 2
Palm Bay, FL 32907


Tuesday, March 27, 2018 at 9:00 AM

-

Thursday, March 29, 2018 at 5:00 PM (EDT)
Add to my calendar
Organizer
Digital Shield, Incorporated (DSI) is dedicated to assist in the response, discovery, analysis, mitgation and tracking of cyber incidents as they occur within commercial and government entities. Digital Shield Security Professionals have extensive backgrounds in conducting forensic examinations, mobile device forensics, log analysis, network and physical security vulnerability assessments, and Certification and Accreditation requirements.
DSI Security Professionals are prior Law Enforcement Officers, both local and federal, prior military  and security engineers in large Corporations. DSI Security Professionals have extensive experience additionally with International Investigations and have assisted government and commercial entities in areas such as North America, South America, Asia, Africa, Europe and the Middle East. All DSI security professionals hold a Top Secret Clearance or higher.
Specializes in:
Computer Forensics / Network Forensics / Mobile Device Forensics

Vulnerability / Security Assessments

Cellbrite Ultimate Certification Courses

Custom training course based upon clients needs