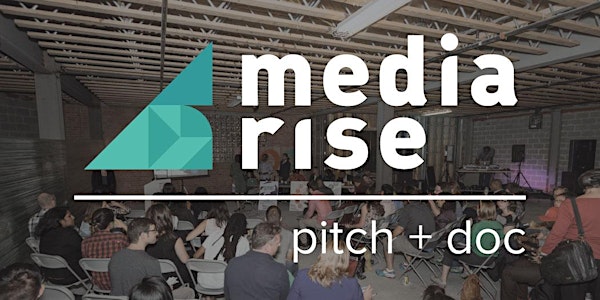 Media Rise Festival 2015: Pitch Night + Doc-in-a-Day
When and where
Location
Songbyrd 2477 18th St NW Basement level Washington, DC 20009
Description
Doors open 6:30pm
Event begins at 7pm
Winners announced at 9pm
Party 'til late! (DJs & dancing & drinks)
PITCH NIGHT
Pitch Night kicks off the festival's weekend events. The event is designed to support storytellers, designers, creatives and entrepreneurs dedicated to advancing positive social change through media. Finalists will have the chance to pitch their proposals for the chance to win cash and in-kind prizes to make their ideas a reality.
// FINALISTS
Ben Connors

, LastGraph.com

Candy Schibli

, VeloPin D.C.

Janelle Rucker

, reTyped

Joe Marshall

, CommuniCare

Kate Glantz

, Heartful.ly

Sage Salvo

, Words Liive

Tiffany Yu

, Diversability
// JUDGES
DOC-IN-A-DAY
Pitch Night is followed by the screening and awards ceremony for Doc-in-a-Day, presented in partnership with Stone Soup Films. The competition invites local filmmakers to create high-impact, high-quality videos for local nonprofits in just 48 hours.
// FILMMAKERS
Amber Msanii | Asia Taylor | Brigitte Yuille | Carolyn Raskauskas | Dominic Mann | Dylan Comstock | Eboni Sellars | Gus Soudah | Jacqueline Greff | Jamal Atwell | Jameelah Ingram | Jeff Wolfram | Jesse Ingram | Kadesha Bonds | Marlena Wright | Nancy Breslin | Nicholas Kurtz | Paul Warner | Pete Estrada | Peter Hartmann | Shadee Marshall
Special thanks to our production coordinators Melissa Rogers & Ben Dorger.
// NONPROFITS
Figment DC

HumanitiesDC

Project Create

The Sanctuaries

Thomas Circle Singers
// ABOUT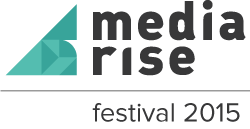 Media Rise is a global nonprofit volunteer-driven alliance that connects people and ideas to promote meaningful media. We believe in the power of positive storytelling, media, art and design to make the world a better place.
The weeklong Media Rise Festival in Washington, D.C. includes a pitch night for media innovators, a video challenge connecting filmmakers with local nonprofits, a forum of panel talks, a youth festival for teens and educators, and other community-driven events.
The 2015 festival will explore how media can build trust and empathy through individual voices and community systems.
Our topics this year:
VOICES
Race, ethnicity & indigenous issues

Gender & sexuality
SYSTEMS
Governance & accountability

Environmental sustainability