Event Information
Refund policy
Refunds up to 1 day before event
Eventbrite's fee is nonrefundable.
Join FPRA Orlando and AD X Orlando for a media panel on "Pitching National News," with journalists from top national media outlets.
About this event
Program and Networking
In collaboration with AD X Orlando, FPRA Orlando present a media panel on Pitching National News with top National Media journalists. AD X Orlando annually brings together a diverse community of local advertising, communication and creative professional and offer weeklong sessions to the Orlando community. This year's theme is Examining, Celebrating, and Growing the diversity of our community.
This panel of reporters, editors and producers from top traditional and digital national media outlets will share the latest perspectives on the new media landscape, trends in storytelling, fake news and how PR practitioners can best engage journalists in today's media environment. The panel will also identify the best strategies for pitching and communicating with journalists and how to establish long-term, mutually beneficial relationships.
Panelists
Victoria Moll-Ramírez | Senior Producer for ABC News Live
Victoria Moll-Ramírez is a bilingual Senior Producer for ABC News Live based in New York City. Moll-Ramírez is a seasoned journalist who began her career in local news in Orlando. From there, she moved on to the prestigious NBC News Associates Program where she was one of a handful of journalists selected from more than 1500 applicants nationwide. Since then, her work has been showcased on NBC News, CNN, MSNBC, CBS News, Univision, Teen Vogue, NPR's Latino USA, and ABC News and ABC News Live. She is known for her passion in focusing on the human impact of stories and for her relentless reporting. Moll-Ramírez, a first generation college graduate, holds a Bachelor's Degree in Radio/Television Broadcast Journalism from the University of Central Florida.
Christopher Nelson | Weekend Managing Editor, WGN America's News Nation
Christopher Nelson is a veteran of both local and national newsrooms. Currently he serves as the Weekend Managing Editor at WGN America's News Nation based in Chicago. Previously he oversaw planning and logistics for MSNBC's live weekend programming as coordinating producer based at the network's headquarters in New York. He helped to execute coverage of the Women's Marches in 2018, 2019 and 2020, the March for Our Lives, Hurricanes Irma and Maria, the 2018 Midterm Elections, the current 2020 Presidential Election, as well as the ongoing Coronavirus Pandemic. Before his role at MSNBC, he was a Senior Editor at NBC News where he managed the network's national desk overnight, overseeing the editorial newsgathering process and logistics supporting TODAY, MSNBC, and NBC News Digital. He began his career as a broadcast apprentice and news writer at WJZ, the CBS owned and operated station in his native Baltimore. A proud member of the Online News Association and the National Association of Black Journalists he has participated in the Poynter-NABJ Leadership Academy for Diversity in Digital Media and the Kiplinger Program in Public Affairs Journalism. Outside of journalism enjoys teaching and mentoring and has been an adjunct professor at Mercy College and Mandl School, The College of Allied Health both in New York. He is also a former co-chair of The National Association of Black Journalists' Student Education Enrichment and Development Committee. He earned a bachelor's degree in communications from Loyola University Maryland and a master's degree in law from the Georgetown University Law Center.
Astrid D. Rivera | Reporter/Producer for Despierta America
Astrid is a bilingual journalist and content creator with more than ten years of experience covering high profile cases, lifestyle, and entertainment. Astrid is a reporter and producer for Univision's Morning Show, Despierta America. There, she has been able to interview renowned celebrities, artists, musicians, and secured human stories that have touched so many. Astrid is also co-founder of Frida & Olivia, a new concept Jewelry for the versatile, modern, strong woman. Astrid is also a United States Army Veteran. She served in the Army Reserves for eight years. She was deployed to Kuwait in 2003 for Operation Iraqui Freedom. She also traveled to Egypt in 2005 to participate in Operation Bright Star '06. Post Hurricane Maria in Puerto Rico, Astrid was a leading voice in championing relief efforts for those most in need on the island.
Michael K. Lavers | International News Editor for Washington Blade/Los Angeles Blade
Michael K. Lavers is the International News Editor for the Washington Blade/Los Angeles Blade. He has been with the Washington Blade since 2012. Michael has reported from the Deep South, the United Nations, Puerto Rico, Cuba, Mexico, El Salvador, Chile, Venezuela, Spain, Israel and more than a dozen other countries and territories. He has also appeared on Al Jazeera, BBC, Sirius XM and other English and Spanish-language media outlets to discuss LGBTQ-specific issues. Michael holds a degree in journalism and Spanish from the University of New Hampshire. He grew up in Manchester, N.H., and currently lives in Washington, D.C., with his husband.
About the Moderator and Sponsor
Dan Ward, APR, CPRC | President, Curley & Pynn Public Relations Management
Dan Ward, APR, CPRC, is president of Curley & Pynn Public Relations Management – The Strategic Firm® – a public relations and marketing communications agency that helps build brand awareness, establish credibility and drive business prosperity for clients in the industries fueling Florida's economic growth.
An accredited member of the Florida Public Relations Association (FPRA) – whose Orlando Chapter named him the 2013 PR Professional of the Year for Career Excellence – and Public Relations Society of America – for which he served as president of the Orlando Regional Chapter in 2004 – Dan has practiced public relations in Florida for more than 25 years. He earned FPRA's highest designation as a Certified Public Relations Counselor (CPRC) in 2014.
Dan came to Curley & Pynn in 1995 from the public relations division of Ypartnership (now MMGY Global), where he managed publicity programs for a variety of travel and tourism clients. The proud University of Central Florida graduate remains actively involved with the university, serving on the advisory board for its Nicholson School of Communication and Media, which inducted him into its Hall of Fame in 2011, and as immediate past chair for the UCF Alumni Association.
SPONSORED BY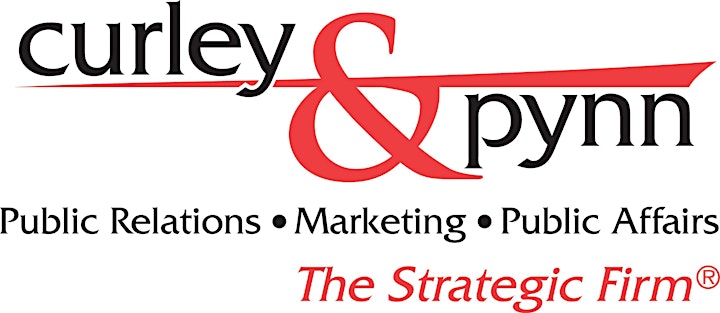 Cost: $10 for FPRA and AD X Orlando members | $15 general admission
Date and time
Location
Refund policy
Refunds up to 1 day before event
Eventbrite's fee is nonrefundable.
Organizer of Media Panel: Pitching National News
The Florida Public Relations Association (FPRA) is the oldest public relations organization in the United States. Members represent a variety of different organizations including private and public corporations, government entities, not-for-profits, counseling firms and independent practitioners. As a statewide Association, FPRA boasts nearly 1,500 professional and student members, all which make up the 16 professional and 12 student chapters.
FPRA provides a variety of services, benefits and opportunities dedicated to the success of its public relations professionals from continuing education, professional accreditation, monthly professional development programs, professional recognition and annual conference.