Media Management & File Based Workflows at the Nov. 9th LAPPG Meeting

Wednesday, November 9, 2011 from 7:00 PM to 9:45 PM (PST)
Event Details
You are invited join us for the Los Angeles Post Production Group meeting on November 9th, 2011 at 7pm.
  November's Agenda:

An Evening of Media Management and File Based Workflows
Will Pisnieski of Authentic Entertainment
Will Pisnieski, VP of Post Production at Authentic Entertainment will discuss Authentic's plan to transition away from traditional DVCPro tape to a completely file based workflow. He'll also explore why Authentic is considering abandoning their Final Cut Pro workflow that they've spent the past 10 years developing.
Authentic Entertainment has 45 Final Cut Pro edit bays and can have 35 editors and 10 online editors each accessing hundreds of hours of reality footage from a 175TB San Server.
Authentic creates reality and documentary programming for networks such as Discovery Channel, Bravo and Sundance Channel.  Programs that Will oversees include Discovery's "Auction Kings," Bravo's "Flipping Out," and Sundance Channel's "Ludo Bites America."  
Rorke Data's Strawberry Demo
Hot off the heels of winning a Pick Hit Award at IBC, Daryl Heinis and Teresa McPhearson from Rorke Data will present their award winning integrated file based workflow solution called Strawberry. We'll find out what the industry is buzzing about when we have the opportunity to see all the facets of this powerful software including project management, project sharing, asset database and searching, team management and a morphing file system. Strawberry enables the same type of bin locking and media sharing as Unity, but brings this to Adobe and FCP as well as Avid. You won't want to miss this!

$5.00 is requested at the door. We will have our amazing raffle as always!
Plus, if you're looking for a new editing sytem we'll be giving away an Adobe Premiere Pro!! Must be present to win!
Please make a note of our NEW LOCATION!!!!!!!!!!!!!!!!!!!

Location: Showbiz Store & Café
500 S. Sepulveda Blvd. Ground Floor
Los Angeles, CA 90049

---
UPCOMING EVENTS

Nov 30th - Dec 1st: ProductionCONN 2011 in Cromwell, CT
December 14th:  LAPPG Meeting - @ 7:00PM - Smoke for Mac Demo Courtesy of Motion Media, LLC & Tips for Buying and Selling Used Gear with Scott Kase of UsedAV.com
January 11th: Blackmagic Design presents DaVinci Resolve & More

---
LAPPG Presents - UPDATE

We had a very successful launch of our first LAPPG Presents event, A ONE DAY INTENSIVE ON SOUND FOR DIGITAL FILMAKERS with Dr. Fred Ginsburg, CAS and Woody Woodhall, CAS. They shared practical information with on how to improve the quality of any project's sound. Attendees learned about microphone types, proper placement and mic'ing techniques, audio post track management, Pro Tools signal routing and more. The feedback was overwhelming and we will be planning more of these events in the year ahead.
If you missed this sound intenstive or want to bring this seminar to your filmmaking community please email wendy@alliedpost.com.
Two wonderful audio resources for every digital filmmaker:
A special thank you to our friends at FilmmakingWebinars.com, Arbeats, Audio Production & Postproduction Book, K-Tek and Audio-Technica for providing attendees with lots of great raffle prizes.
---
TAKE THE CHALLENGE AND REFRESH YOUR DEMO REEL WITH THE PRO TOOLSET
Download the free 30-day trial of Adobe® Creative Suite® 5.5 Production Premium or Adobe Premiere® Pro CS5.5, and we'll set you up with all the tools needed to learn the basics and update your reel fast. 
When you're finished, you can upload your work and see what your peers produced on the Adobe Reel Challenge group page on Vimeo.com.

Are you ready to experience the Adobe Premiere Pro CS5.5 difference firsthand?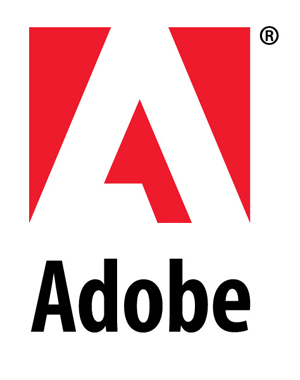 Get It for 50% Off While You Can!!!
Switch from Final Cut Pro or Avid and get 50% off Adobe Premiere Pro CS5.5.
Click here and use code SWITCH. Offer ends October 31st, 2011.

---
AMAZING MOCHA OCTOBER PROMO - ONLY A FEW DAYS LEFT
Purchase or upgrade to mocha Pro and receive 7 hrs of HD training videos & projects for free. Offer expires Nov 1st. http://www.imagineersystems.com/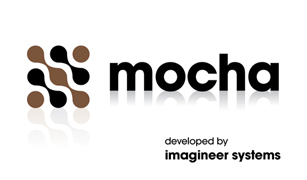 ---

EDUCATIONAL RESOURCES
Here are of some quality resources that can help LAPPG members of all skill levels learn more about practically any part of the post production process. Be sure to visit our member's offers page for amazing discounts on these products and services!
---
NOISE INDUSTRIES PLEDGES SUPPORT FOR ANOTHER YEAR
We are thrilled that one of our first partners, Noise Industures, is continuing their support for our growing group for the year ahead! We encourage all members to visit
www.noiseindustries.com
to view the
ir fabulous
visual effects tools.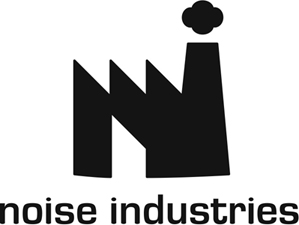 ---
HEADING TO CREATEASPHERE?
If you'll be in Burbank at the Createasphere Entertainment Technology Expo on November 2nd & 3rd be sure to some some time at our partner's booths:
AJA- Booth #501  (Createasphere Platinum Sponsor)

Blackmagic Design #404
Creative Handbook #506
Imagineer Systems (mocha) #208
Rorke Data #106
SmartSound #601
UsedAV.com #205
You can register for free
here
.
---
Our monthly meetings are made even better by our amazing partners who we graciously thank for their generosity:
AJA Video Systems, Adobe, Artbeats, Blackmagic Design, CoreMelt, Creative Handbook, Digieffects, Focal Press, GenArts, Imagineer Systems, Intelligent Assistance, Larry Jordan & Associates, Lynda.com, Motion Media, FilmmakingWebinars.com, Noise Industries, Peachpit, Post Production Buyers Guide, ProductionHUB, Rorke Data,  Showbiz Store & Cafe, SmartSound, Telestream, UsedAV.com, Video Symphony, WoodysSoundAdvice.com.
We look forward to seeing you at the meeting!
Sincerely,
Los Angeles Post Production Group
Please visit www.lappg.com for member offers, book reviews, job listings, industry news and more.
You should "Like" our NEW Facebook LAPPG fanpage!
And don't forget to follow us at twitter.com/losangelespost!
When & Where
500 S. Sepulveda Blvd.
Ground Floor
Los Angeles, 90049


Wednesday, November 9, 2011 from 7:00 PM to 9:45 PM (PST)
Add to my calendar
Organizer
Los Angeles Post Production Group
The Los Angeles Post Production Group is a professional organization for people with a passion for film, video and the digital media finishing process.

The LAPPG discusses all aspects of post production, from picture and sound editing to color correction, visual effects, codecs, storage and post workflows.

Expert presenters and leading companies come to our monthly meetings and share new technologies, techniques, tools, products and best practices to aid us in telling great stories.
We also provide our members with great offers and discounts as well as opportunities to network and make industry connections.
Membership is free and you need not live in Los Angeles to take advantage of this great resource.
To become a member please email your name and information about yourself to membership@lappg.com.
Media Management & File Based Workflows at the Nov. 9th LAPPG Meeting