Media Bootcamp 2013

Thursday, February 7, 2013 from 8:30 AM to 6:00 PM (EST)
Event Details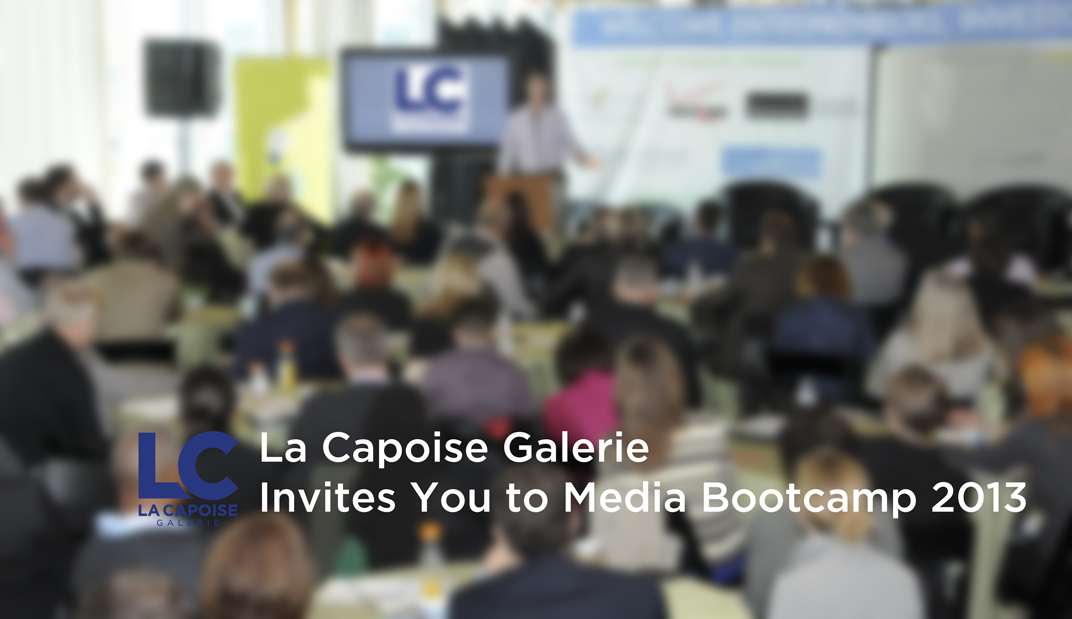 You only get one shot to make a good impression, especially with the media. When the camera starts rolling, will this be your moment of triumph or your missed opportunity?
Media Bootcamp 2013 is a one day event designed to help Communication/Marketing Teams, Entrepreneurs and Business Owners standout in the media by sharpening their Brand, Imagery, and Outreach strategies. By attending Media Bootcamp 2013, you will:
 learn the secrets of what motivates journalists

 master the basic tenets of media relations

improve how you promote your brand

sit for a professional head shot photograph

see how to create powerful visual collateral and

understand how to amplify earned media online
You can choose to attend the Basic Bootcamp or stay for the afternoon Pro Bootcamp. 
The Basic Bootcamp includes 4 speaker sessions and the media panel discussion.
The Pro Bootcamp includes all of the above as well as your choice of 2 hands-on workshops, 4 additional speaker sessions and a professional headshot.
Agenda
8:00 –  8:45

Registration and Breakfast

8:45 –  9:00

Welcome and Introductions

9:00 -   9:45

Session 1: Make Your Story Count! Many business owners don't think enough about their company's story and how it comes across. Hear the ups and downs of developing "the" story from business owners with different audiences and media needs.

Debi Kleiman, President, MITX

Michael Stone, President, Abroad101

Joanna Meiseles, Founder/Creative Director, The Snip-its Corporation

9:45 – 10:30

Session 2: It's A Renters Market Seth Godin once said "You don't own attention or trust or shelf space.  You don't even own tomorrow's plans.  It's all for rent - with a cancellation clause that can kick in at any time.  The moment you start treating the rental like a right, it disappears. " This is the single most valuable lesson in marketing and branding.  The second you take advantage of this right you as a brand and business will lose.  Attendees will learn the value of the relationship and how they can stand apart and become the most "rented" brand a consumer can get.

Victor Lee, VP, Digital Brand Marketing, Hasbro

10:30 –11:15

Session 3: Top 10 Must Knows When Pitching and Working with the   Media

Jodi-Tatiana Charles, CEO/Brandographer, La Capoise Galerie

11:15 – 12:00

Session 4: The Ultimate Guide to Branding via Social Media

Joselin Mane, CEO/Founder LITBel Consulting; Founder, Boston TweetUp

12:00 - 12:45

Session 5: Behind the Scenes - Industry professionals from ABC, WBUR/NPR, Boston Globe and BostInno discuss who and what makes a great story source and how they keep their competitive edge.

Dave McLaughlin, CEO/Cofounder, Vsnap

Joanna Weiss, Op-Ed Columnist, Boston Globe

T.J. Winick, Media Consultant and Former Correspondent ABC News

Curt Nickisch, Reporter, WBUR Business & Technology; Contributor to NPR/Marketplace

Walter Frick, Business Editor, BostInno

12:45-1:15

Lunch/Networking

1:15 - 2:00

Session 6:

 Public Speaking 101- 

In a world of myriad distractions and short attention spans, how can you become a better speaker, a more effective presenter, to get your message across to media outlets? 

Paul Horn, 

Paul Horn and Associates.  Adjunct Professor, Business Communication, Babson College; Communication Skills Coach and Consultant

2:00 -  3:30

Breakout Sessions:  

The Art of the Perfect Press Release

 Felix Brown, 

former 

Massachusetts Press Secretary, U.S Senator  

Scott Brown

Are your Pitches Keeping Up with the Times? Easy Ways to Use Multimedia and Make your Message Stand Out from the Crowd

Trish Fontanilla, Community Manager, Vsnap

Zach Dries, Creative Director, Apolis Media

Helena Goessens, Owner, Helena Goessens Photography

Developing a Powerful Press Packet

Kaki Ianchulev, Principal/Creative Director, Kaki Design Studio

Dressing for Media Success

Jeff Lahens, Men's Fashion Director, DressCode Boston

 

 

3:30 -  3:45

Break

 
 

3:45 - 4:30


Session 8: Marketing Strategy 101

Sarah D'Souza, Former VP of Corporate Social Responsibilty, Edelman PR

4:30 - 4:45


Closing Remarks: Your Next Steps - Putting It All Together

4:45 - 6:00


Keeping You in the Picture - Networking Event & Professional Headshots 
**times & schedule subject to change
Should you attend?   
Yes! If you answer "yes" to any of these questions:
Do you want more media attention, but can't afford a PR firm yet?

Are you spending $ on a PR firm with little or no results?

Do you want to make the most out of the media you do get?

Are you an investor who is afraid to put your startups in front of the media?
Now, your only decision is — Basic or Pro Package?
Industry Experts Presenting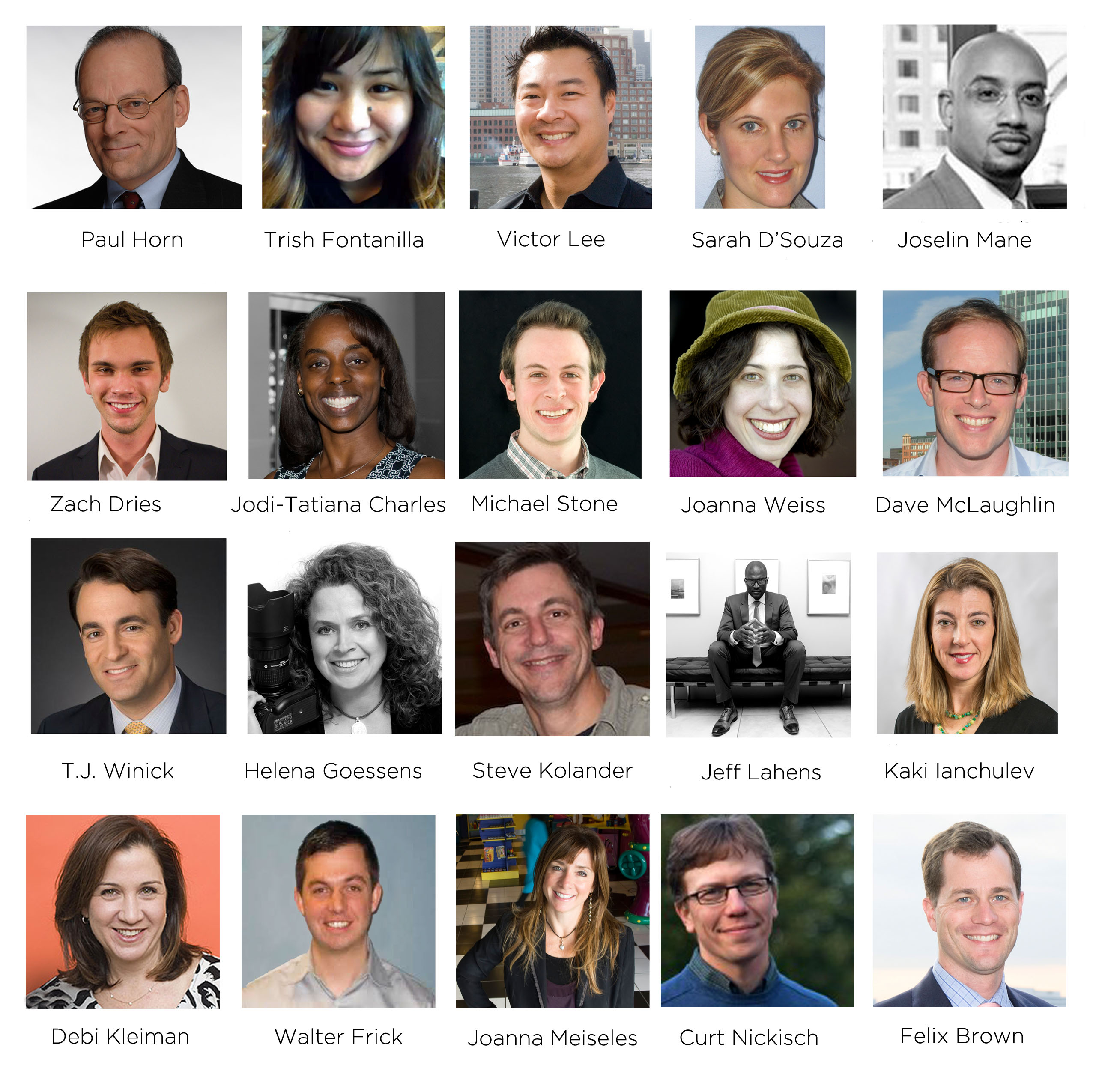 More confirmed speakers coming soon. 
Thank You To Our Sponsors & Partners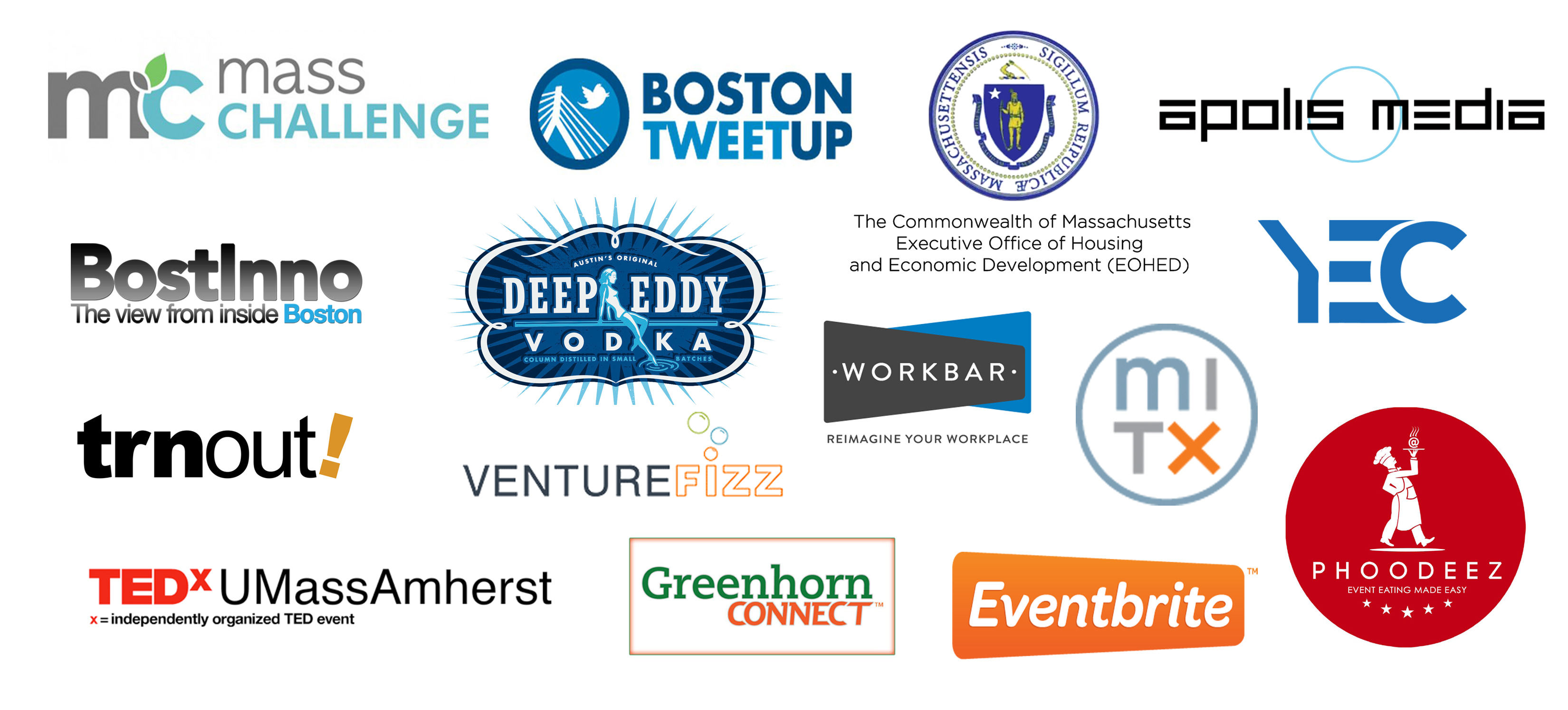 Refund Policy
All tickets are final sale and non-refundable.  Name substitutions are accepted until February 4, 2013.
When & Where
La Capoise Galerie & MassChallenge HQ
ONE Marina Park Dr 14th
Boston, MA 02210


Thursday, February 7, 2013 from 8:30 AM to 6:00 PM (EST)
Add to my calendar
Organizer
La Capoise Galerie
La Capoise Galerie, a unique branding and marketing firm, specializing in media and community outreach for high impact startup companies, firms supporting startup growth, and small-mid size businesses.
We work creatively and collaboratively to enhance the services and products offered by our clients, ensuring that the end customer relates succinctly to your services and methodology. Our work enables trusted relationships between provider and customer through unique themes, where consumers are encouraged by their own special position within the provider's environment.
Services
Marketing communications; brand identity and awareness; reputation management; customized imagery; digital media and SEO initiatives; crisis communications; media strategy and coaching; business planning and development; marketing collateral; press release and article development; press conferences; recruiting support