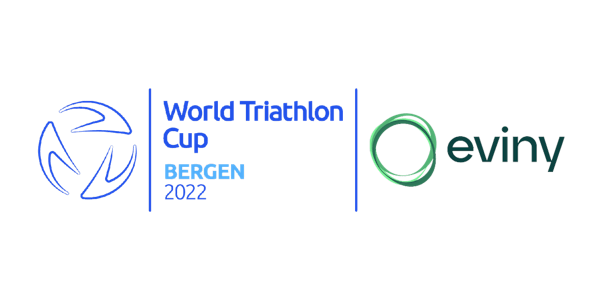 MEDIA ACCREDITATION - World Triathlon Cup Bergen 2022
Media Accreditation for the World Triathlon Cup Bergen 2022
By World Triathlon Cup Bergen 2022
Date and time
Sunday, August 28, 2022 · 9am - 7pm CEST
Location
Bergen Bryggen 5001 Bergen Norway
About this event
World Triathlon Cup Bergen: Sunday 28th August 2022
Official Website: www.worldcupbergen.no
Press Office: press@worldcupbergen.no
Media Registration:You must register for accreditation before the event, no later than Sunday 22nd August. To register, please complete the registration form on the following page.
Media Centre:Will operate from Friday 26th August to Sunday 28th August. Members of the media can collect their race day credentials from the Media Centre, Thon Hotel Rosenkrantz, Adress: Rosenkrantzgaten 7, 5003 Bergen.
Race Day Procedures: Only accredited persons can access reserved Media Zones. Media Accreditation must be shown upon access.
Terms and Conditions
1 - MEDIA ACCREDITATION RULES
The acceptance of the accreditation request is subject to the approval by the race organisers. Each request will be checked and verified in accordance with the conditions needed to issue the accreditation and, where needed, subject to the supervision of the relevant National Sports Federation. Journalists, photographers and cameramen must present an accreditation request written by your Press Organisation. For organisation and safety purposes, each person may request a maximum of 2 journalists and 2 photographers passes.
Any other request will not be taken into account, except in those cases deemed as acceptable by the Press Office.
2 - DECLARATION OF RESPONSIBILITY
The undersigned declares to be aware of the dangers which may arise in Triathlon events and in watching these ones along the route. He also declares to have the experience and the preparation to watch, in safety, during the events and to exert any caution to avoid physical and material injuries; to obey safety orders issued by Marshals and Police forces; to accept full responsibility for any damages he may suffer because of his lack of caution or experience. To relieve from any civil or legal responsibility the Organising Committee, the Clerk of the Course and any other person, Company or Association for all the above mentioned.
About the organizer
General Information:
World Triathlon Cup Bergen 2022
Official Website: www.worldcupbergen.no
Press Office: press@worldcupbergen.no
Transfer questions: transfer@worldcupbergen.no