Description
The Deal
Clear your calendar - It's going down! The Preccelerator® Program Demo Day kicks off on May 18th @ 5:30pm, and you're invited to take part in the festivities. SAM Preccelerator® Program is our meeting spot to showcase the Preccelerator®'s current class of all-star companies to investors and the start-up community. Followed by keynote speaker Peter Csathy, founder of Creatv Media and author of Media 2.0(17): An Insider's Guide to Today's World of Digital Media & Where It's Going.
Appetizers and drinks on us!
The Location
1453 3rd Street Promenade, Suite 300
Santa Monica, 90401 CA
The SAM Preccelerator® is located in the heart of Silicon Beach. Off of 3rd Street Promenade, it has the ease of parking at both the Santa Monica Main Place Mall and Parking Structure #5 on the corner of 4th Street and Broadway.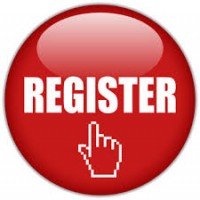 Featuring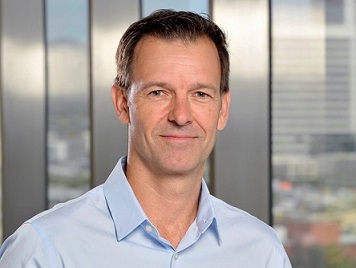 Peter Csathy
Chairman, CREATV Media. Advisor, Strategist, Connector, Dealmaker, Investor, Producer, Writer, and Thought Leader — Entertainment, Digital Media, Media, Tech and Social Impact. Former CEO Manatt Digital Media, CEO Sorenson Media, CEO Sightspeed (acquired by Logitech), President Musicmatch (acquired by Yahoo!), SVP Universal Studios, New Line Cinema
Digital Media expert Peter Csathy identifies today's digital media leaders, identifies their strengths and risks, and names his "Fearless Five" companies that made the boldest moves in 2016. Csathy also lays out a detailed roadmap of where the digital media world is going in 2017 and beyond via his renown "Top 10" predictions-and identifies concrete strategies and actions to immediately leverage the power of Media 2.0.
The Participants
StyleMD is the smartest way to find a fashion stylist that will help you look and feel more confident on any budget. We curate talented stylists from across the country that help you save time and money to achieve your style goals. Whether you're looking for a simple consultation, an online shopper, or closet assessment we've got you covered.
Ballerz World seeks to revolutionize the basketball and streetball culture. If you have ever tried feverishly to start a simple pickup basketball game with your streetball friends, only to be left feeling unsatisfied because no one showed up, or the level of competition was less than adequate, then Ballerz Mobile Basketball app is here for you. The Ballerz Mobile Basketball app will finally unite streetball and basketball, while removing that familiar sense of redundancy we all feel from playing or looking for a pick-up basketball game. Ballerz Mobile Basketball app will do this by revolutionizing the cult of pick-up streetball through simply combining it with social networking, all the while utilizing the powers of GPS technology and mobile applications.
KneeVoice, worn around your knee, uses acoustic signals and telemetry data to assess tissue and joint condition non-invasively. Using a mobile app, Knee Voice provides information to maintain your knee's health and wellness. Knee Voice is helping many users perform and excel at sports, others to prevent deterioration, and all to keep track of their health.
Rally is a marketing technology company that uses our proprietary charging cable to drive mobile engagement for businesses and reward customers for their engagement. Our product works in a wide range of locations from taxi & ride-share cars to trains, pubs, restaurants, malls and stadiums.Our charging cables are compatible with both iOS and Android and can plug into any USB port in the world.
www.rallycharge.com
The Lineup

5:30pm-Registration & Networking
6:00pm-Opening Remarks
Heidi Hubbeling, Chief Operating Officer- Preccelerator Program
6:15pm-Preccelerator Demos: 5 minute presentations / 3 minute Q&A
6:45pm- Kenote Speaker
Peter Csathy, CEO & Founder- Creatv Media
Author-Media 2.0(17)
7:30pm-Networking
We hope to see you there!