Description
We're fired up to announce our first ever Medi Club Weekend Edition!

We'll share that Fall afternoon glow with a 100 person meditation, collective voice toning exercise and sound session led by the one and only Sara Auster, followed by performances and shares from members of the Medi Club community and a group-wide Town Hall discussion. Come early and hang after with those fire jams from DJ BOOGS on the sound system, warm soups courtesy of Splendid Spoon and free salad cups from Sweetgreen. Let's set the vibe right for the week to come...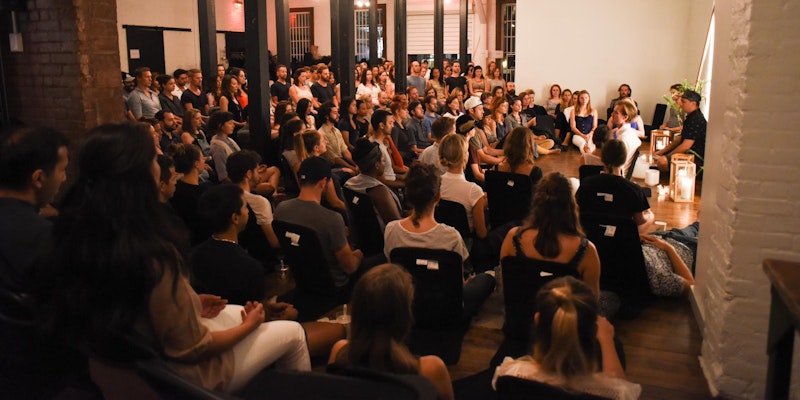 ---
WHAT IS MEDI CLUB?
Medi Club is a collective of thousands of New Yorkers that share meditation as a common thread. We come together regulalry to meditate, collaborate, meet new people and discuss topics relevant to modern living. Read more about our community here.