Event Information
Location
Minneapolis Convention Center
1301 2nd Ave South
Minneapolis, MN 55403
Refund policy
Refunds up to 30 days before event
Description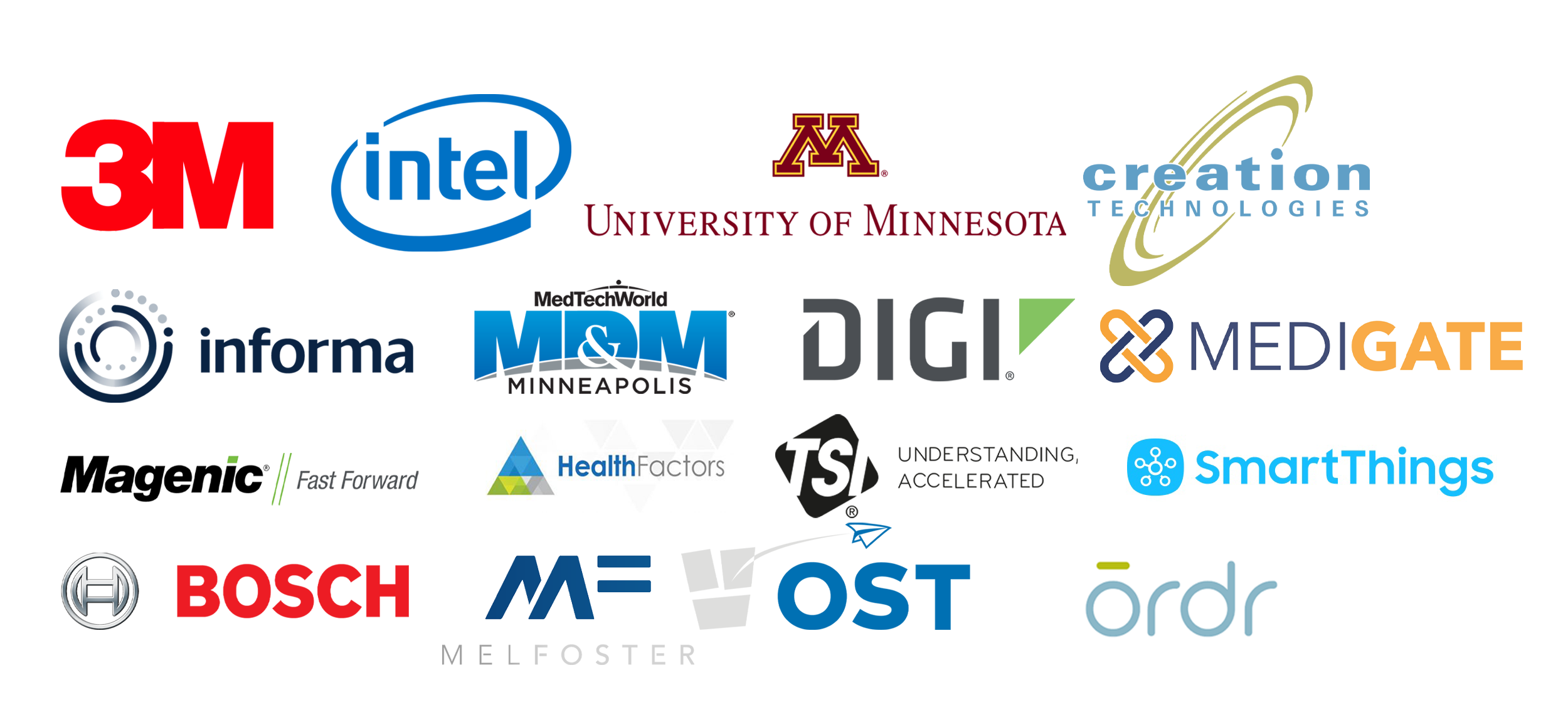 DATE AND TIME FOR MEDFUSE 2019 HAS BEEN SET!
To the IoT Adept:
While innovation in the medical space can be daunting or challenging, MedFuse will be a place where both seasoned experts and aspiring talent are welcome together. Not only are there many ways in which the medical field stands to benefit from new perspectives, but there are also many tangential fields to medicine that innovations present in other IoT solutions can serve with fewer barriers. Fields like home monitoring, health and wellness apps, or wearable devices. So if you or your company have ideas, are looking for ideas, or just want to be inspired, MedFuse is the place to come tap into a network of innovators, thinkers, but most importantly, doers. So whether or not you are a trained medical professional, MedFuse is right for you.
To the Medical Practitioners:
As consolidation has grown and private practices are dwindling, many medical professionals are becoming complacent and settling for being a "cog in the wheel." MedFuse offers a platform where any practitioner can come, hear from industry leaders, and contribute to a discussion that will affect the way they practice now and into the future. A cast technical background is not needed, but rather a spirit of enthusiasm for taking back ownership of the direction of medical technologies and systems, and ultimately, over high-quality patient outcomes. So come to the table, join the discussion at MedFuse.
Date and time
Location
Minneapolis Convention Center
1301 2nd Ave South
Minneapolis, MN 55403
Refund policy
Refunds up to 30 days before event