Description
You're invited to the launch of MedBridge's new Lehi location!
Connect with our team and meet locals in tech - we'll provide tasty food and an assortment of awesome raffle prizes for you to win (like a PS4 Pro, DJI drone, local passes, and much more)!
Whether you are actively looking for your next challenge (we're hiring!), curious about how MedBridge can improve patient outcomes and reduce costs for healthcare organizations, or just interested in networking with other individuals in the Silicon Slopes - we'd love to see you there!
What is MedBridge?
MedBridge was born in 2011 when founder, Justin Kowalchuk, realized the need for more convenient evidence-based continuing education for healthcare professionals. We recently opened our Lehi office in 2018 and are excited to grow our team in Silicon Slopes!
We are artists, tech geeks, relationship builders, film directors, and data nerds, working together in pursuit of improving lives through healthcare innovation. A unique set of shared values allows us to achieve our goals and pursue an ambitious future.
Our mission is to improve the lives of patients and medical providers while raising the quality of healthcare globally by creating the most impactful educational content on an innovative learning platform. Check us out at www.medbridgeeducation.com
Some awards we've received over the last couple of years: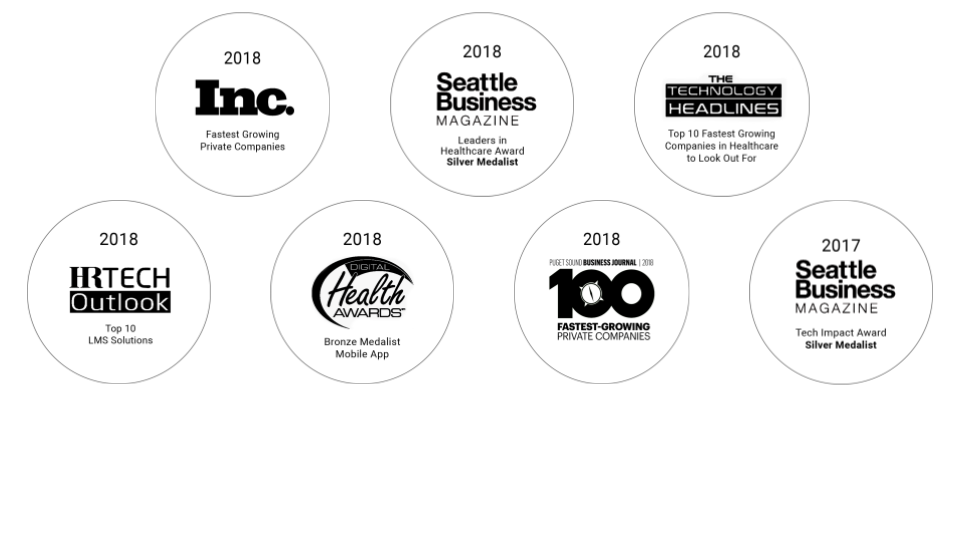 Thank you to our event sponsors and raffle donors: