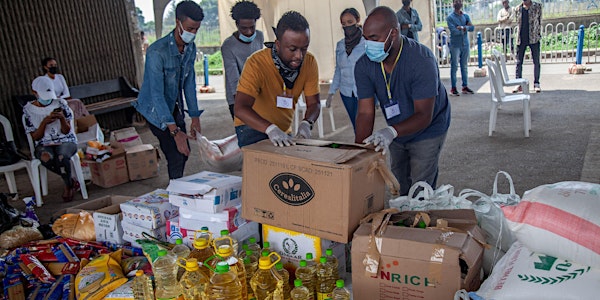 Mechanism For Coordinating African Diaspora Disaster Response in Africa
Mechanism For Coordinating African Diaspora Disaster Response in Africa
By African Bridge Network
Date and time
Saturday, February 18 · 8 - 9:30am PST
About this event
African Diaspora is increasingly becoming a critical player in humanitarian efforts in Africa. In most situations, African Diaspora humanitarian efforts are invisible and uncoordinated. To change this situation, IOM Washington and the ADEA Community are partnered to identify a mechanism to enable coordination among African Diasporan organizations/individuals responding to disasters in Africa.
After four months of consultation, we are excited to share the identified mechanism for increasing coordination among African Diasporan organizations.
Join us at this reporting session to:
Learn more about African Diaspora Humanitarian efforts in Africa since 2010
Learn more about the identified mechanism for increasing coordination
Participate in a discussion about the next steps for implementing the coordination mechanism
Target Audience
African Diaspora organizations/individuals engaged/interested in humanitarian response in Africa.
Other U.S.-based organizations operating in Africa.
Philanthropic organizations interested in Africa or humanitarian relief.
Anyone interested in humanitarian relief in Africa
About the Organizers:
The ADEA Community consists of African Diaspora living in the US and engaged in social impact projects in Africa. Visit our project page to learn more - https://adeacommunity.org/humanitarian/
The International Organization for Migration (IOM) is part of the United Nations System as the leading inter-governmental organization promoting since 1951 humane and orderly migration for the benefit of all, with 174 member states and a presence in over 100 countries. The Diaspora Engagement Unit has developed a Framework for Diaspora's Engagement in Humanitarian Assistance to faciliate the cooperation of diaspora humanitarian activities.
About the organizer
The African Bridge Program is a grassroots effort to create an enabling environment for the African immigrants to leverage their qualifications and experiences to maximize their potentials in the Massachusetts.