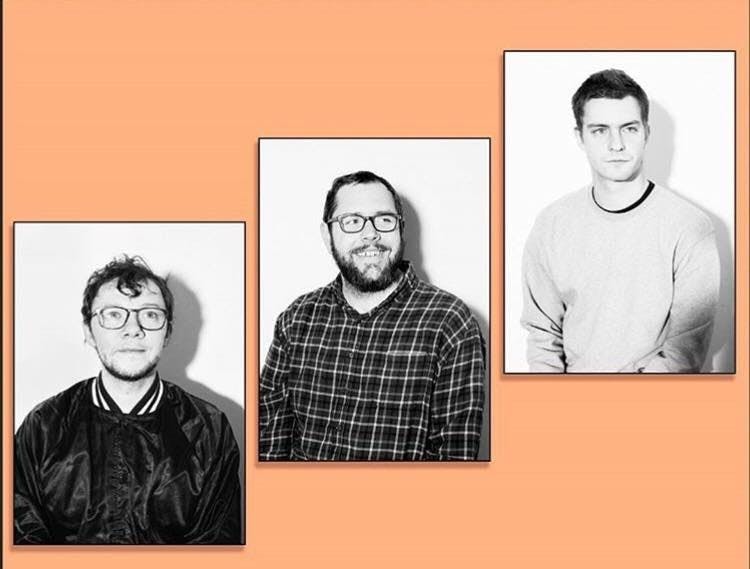 About this Event
$8 (ADV), $10 // 21+
-----------
MEAT WAVE formed in 2011 by the trio of Chris Sutter (vocals/guitar), Joe Gac (bass), and Ryan Wizniak (drums). The three Chicago punk scene stalwarts came together and, just a year later, released its self-titled full-length, though that was never the intention. These dudes really rock the shit out of their songs and we can't help but rage every time we listen to em, be it their rippin' debut full length or 2015's acerbic follow-up, Delusion Moon, released via Side One Dummy. Entertainment Weekly says MEAT WAVE "bites harder than a polar vortex gust tearing down Michigan Avenue." How's that for a geographically topical reference? Tonight sees the trio's triumphant return to The Bottle stage, so get ready to take it to the next level and show these boys why we love em so dang much.
Returning to us for the first time since 2017 when they opened Austin's CHERUBS is one of Chicago's finest trios, the heavier-than-hell SWEET COBRA. The Chicago powerhouse makes some of our favorite brain-battering rock and has remained a cornerstone of Chicago's heavy music scene for over ten years now. Consistently bashing us against the wall and throwing us to the gutter, SWEET COBRA combine plodding, ominous riffs with thunderous drums and caveman vocals, turning it up to 11 for a whole new level of ass-kickery.
Chicago stand-up comedian and raw meat lover SARAH SQUIRM kicks it off with her strange yet unsettingly delicious live performance. Known around town for her destructive and bloody Helltrap Nightmare comedy show at the Hideout, SARAH rides miles beyond the edge of comfort to indulge the audience in oozing, disgusting and gut-wrenchingly hilarious glory.