Description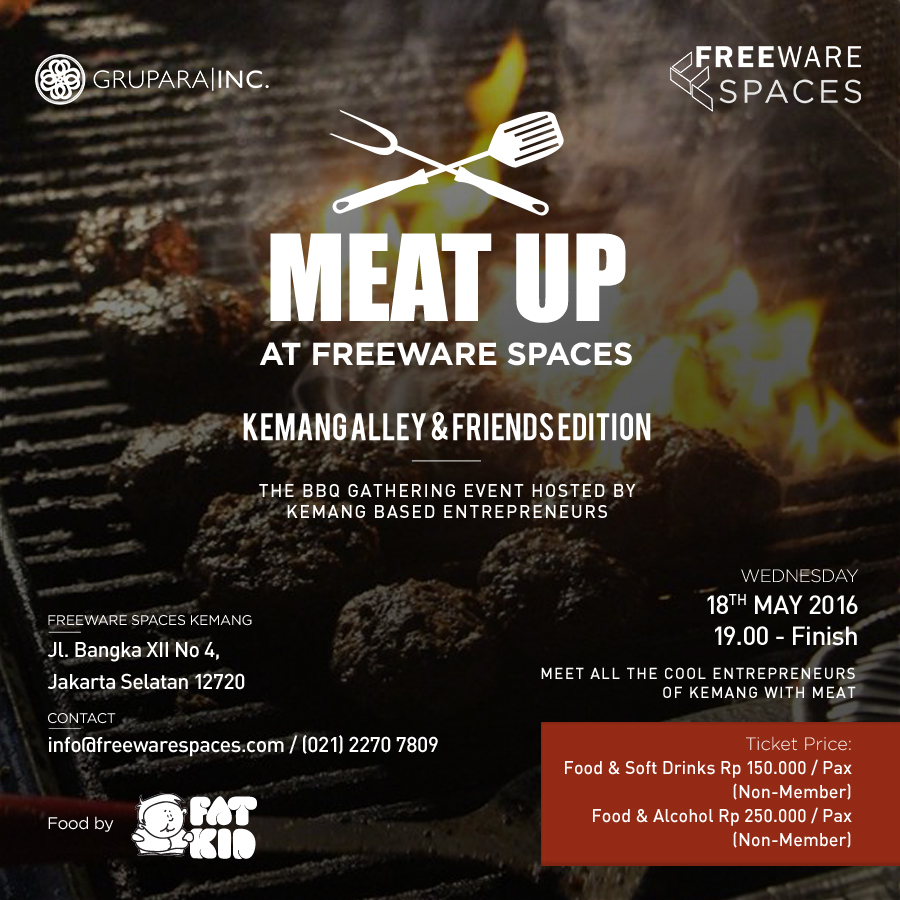 GRUPARA INC Presents:
MEAT UP at Freeware Spaces
"Kemang Alley & Friends Edition" - The BBQ Gathering Event hosted by Kemang Based Entrepreneurs and open for public.
at FREEWARE Coworking Spaces Kemang
Meet all the cool Kemang (and around) based entrepreneurs & profesionals! Outside of Kemang companies are also welcome to join and meet us!
Free Flow of Food & Beverages! Just come, eat, chat, network, and have fun!
What are the companies in Kemang & around?
Tech:
Gojek, Bukalapak, Happyfresh, Female Daily, Fabelio, MalesBanget, and more!
Fashion & Lifestyle:
The Goods Dept, Dreambirds, Brodo, Sephora, Cotton Ink, and more!
Date / Time : Wednesday, May 18th, 2016 @ 10pm
Location: FREEWARE SPACES KEMANG
Jl. Bangka XII no 4
Jakarta Selatan 12720
CP: info@freewarespaces.com
18.00 - 19.00 : Registration, Networking, Pre-Drinks
19.00 - 21.00 : It's BBQ Time!!! Grill, Eat, and Chat!
21.00 - Finish : Networking & End of Event
Photos of previous MEAT UP events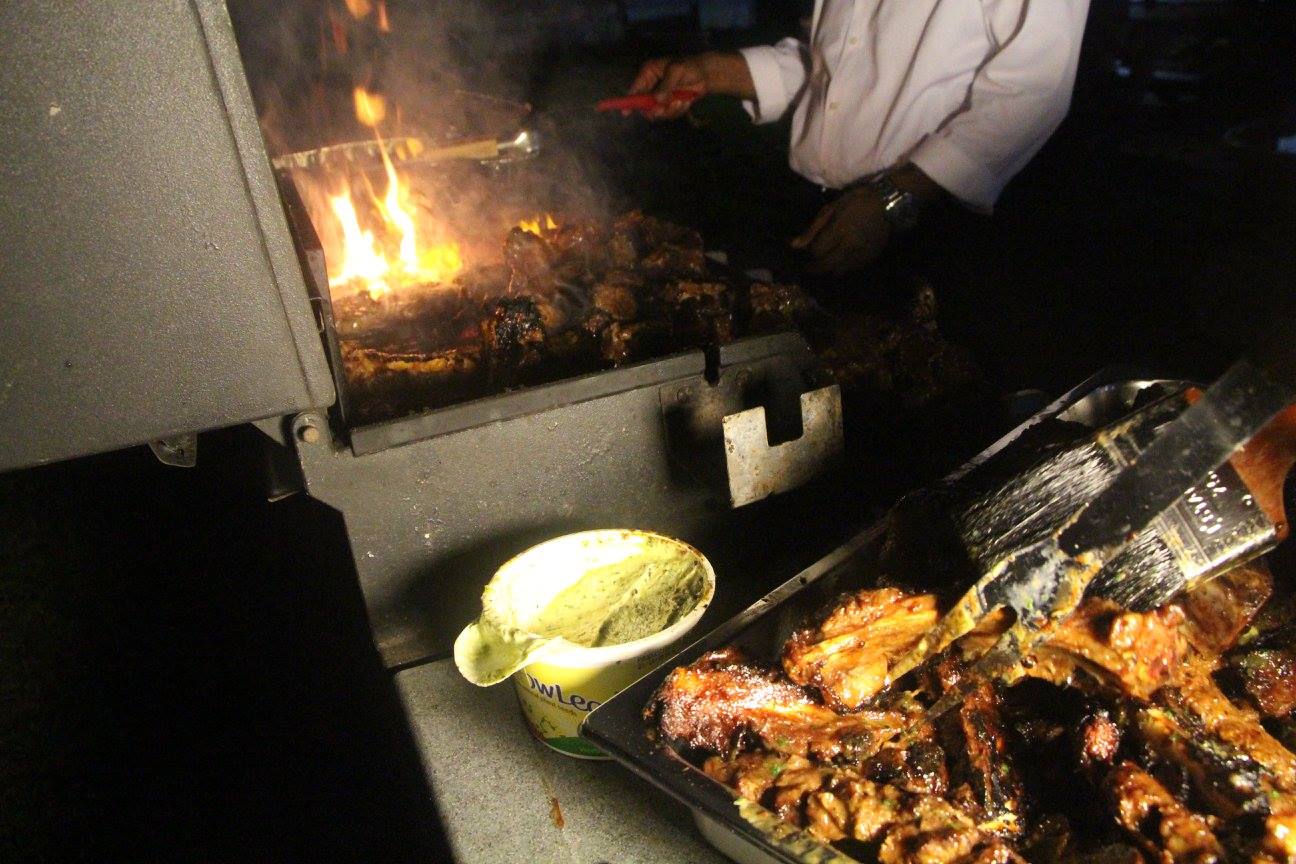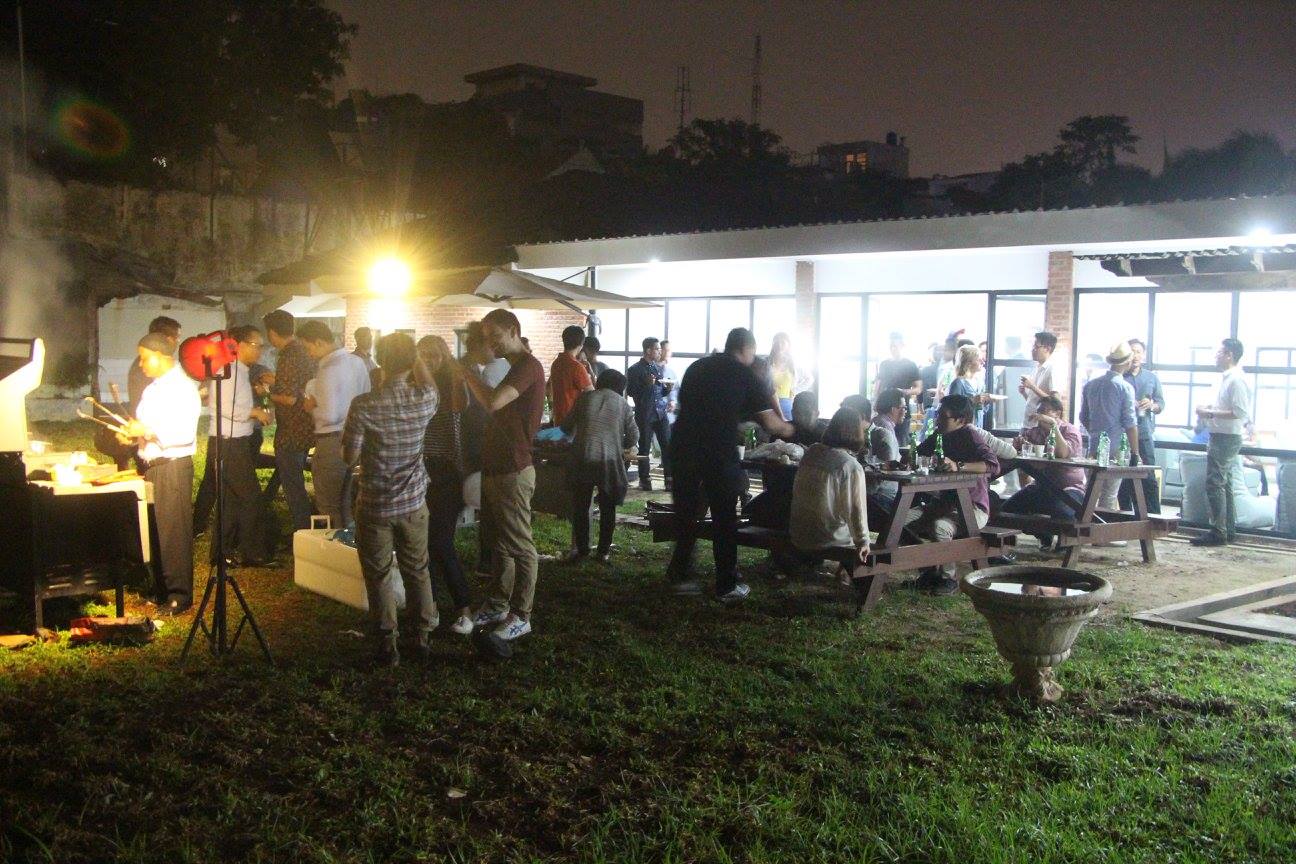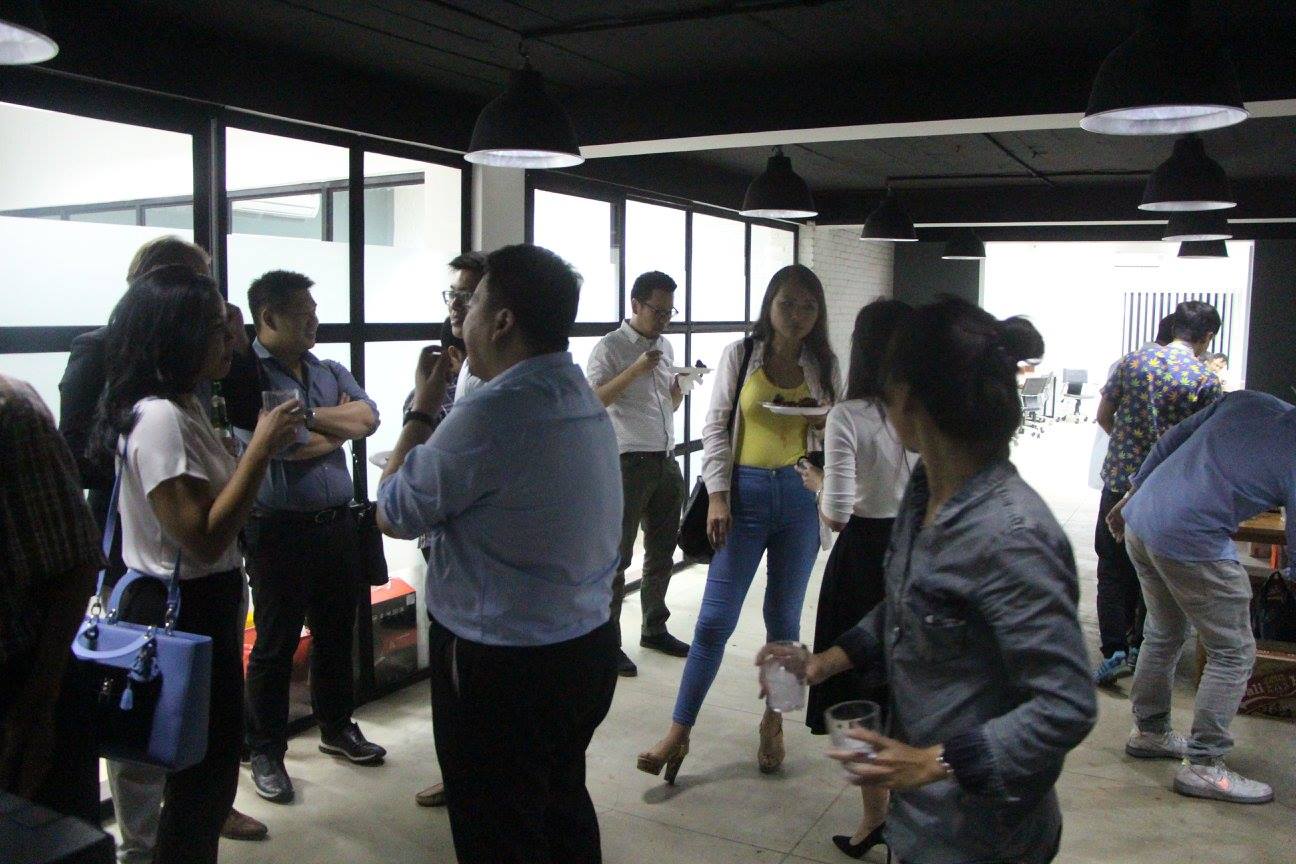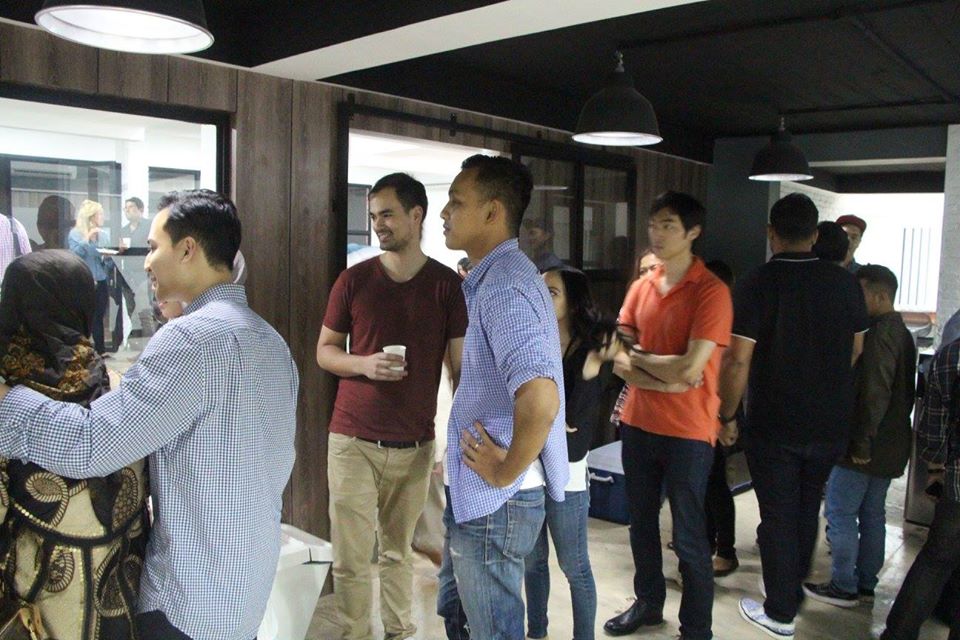 Rp 150.000/ person (Food & Soft Drinks) or Rp 250.00/ person (Food & alcohol). For bank transfer to Bank Permata (Cabang Wisma Surya Kemang) 701865707 a/n PT Freeware Grupara Kemang. please email proof of transfer and order details to info@freewarespaces.com. WE DO NOT ACCEPT WALK-INS, so we could prepare the food and drinks accordingly.
TRY WORKING AT FREEWARE SPACES KEMANG FOR FREE ON THE DAY OF THE EVENT STARTING 08.00 AM EMAIL ICHA@FREEWARESPACES.COM FOR DETAILS