Description
Are you a People, HR, Talent or Culture professional in Toronto looking for a way to measure your employee experience and quantify this value?
Is it a challenge to convince your execs on the merit of investing in initiatives and programs to engage employees and boost morale?
Do you struggle to retain great talent? Are you fighting tooth and nail to get budget for culture/ team building initiatives?
If any of these sound familiar, this is the event for you!
9 to Thrive presents, Measuring the ROI of Employee Engagement- a panel discussion with best-in-class People and Talent Leaders. Hear their insights on:
Strategies for selling the value of employee engagement to executives

Top metrics for measuring Employee Engagement

Tactics to measure and report on your success

Insights into the future of employee engagement
Food & drinks will be provided (thanks to our wonderful sponsors, TWG, Farm'r and Impact Kitchen)
The Panelists:
Rob Catalano - Chief Engagement Officer & Co-Founder of WorkTango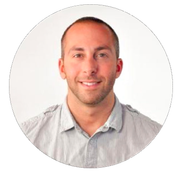 Rob Catalano is passionate about helping companies succeed- by leveraging technology to make employee successful. With his unique experience in HR Technology as a founding employee at Achievers, Rob co-founded WorkTango- software that helps give employees a voice and companies actionable insight. He has recently been named as a 2018 Top Global Employee Engagement Influencer, and is the Canadian Chairperson for The Enterprise Engagement Alliance, with a mandate to lead and help educate corporate, government and not-for-profit management on a formal process for implementing engagement across the enterprise community. You can reach him at rob@worktango.io or @RobCatalano on Twitter.
Joshua Siegal- VP of Talent & Culture at Real Matters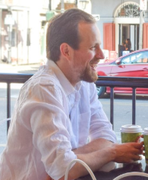 Josh was most recently the leader of Talent & Culture at Real Matters. With a diverse background in the not-for-profit, private and academic sectors, Josh has seen the impact of employee engagement (and lack thereof) in organizations of all shapes and sizes. Josh is a non-traditional Talent & Culture leader, having spend the majority of his career on the commercial side of organizations, before pivoting to focus on driving business results through the lens of the people file. Currently Josh is consulting around organizational effectiveness while also working on a few passion projects including his first book.
Alisha Patel at TWG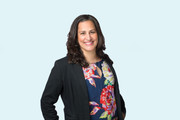 Alisha Patel is Vice President of Finance and Administration at TWG with over 15 years of global experience in the tech and non-profit sectors. With that comes extensive knowledge of corporate restructuring, performance management, talent acquisition and employee relations. Employee's come to work when they feel a sense of pride, commitment and contribution. The talent landscape has changed and today's leading companies must be creative and find ways to engage their employees within the workplace to keep them happy and inspired on a day to day basis.
Travis Dutka, Culture Curator at 360insights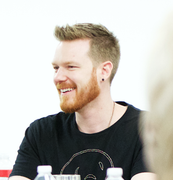 Travis Dutka is the Culture Curator at 360insights in Whitby, ON. He spends his time working with senior leadership, HR and people leaders of 360insights to create the "360 Unbelievable Experience". Travis has been with 360insights since 2012 and has focused on the people side of business, including learning, leadership development and the employee experience for a rapidly growing team (from 59 employees in 2012 to over 380 today!). 360insights was recognized on Canada's Top 100 Employers and Deloitte Fast 50 and most recently winning the Employer of the Year award from the Toronto Board of Trade.
About the Host, Sarah Beatty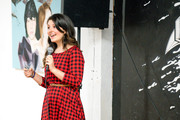 Sarah is the Founder of 9 to Thrive, an employee engagement and events company dedicated to improving lives at work through team events. Starting her PR and event planning career in a cubicle farm, she quickly realized the importance of a good company culture. She launched 9 to Thrive to help employers improve morale, build employer brands and retain great talent with unique team events. Passionate about workplae culture, she also launched a podcast interviewing top employers on how they're engaging their teams.
About 9 to Thrive:
9 to Thrive is improving the employee experience with one of a kind team events. Working with companies across Toronto, the 9 to Thrive team helps employers improve morale, build their employer brand and most importantly attract and retain great talent. From Tacos and Trivia to a cross-city Amazing Race, 9 to Thrive makes it easy for your team to come together in a new way.
For more information visit www.9tothrive.ca or follow us on instagram @9tothrive_inc
Our Partners:
This event is powered by our wonderful sponsors, TWG, Farmr and Impact Kitchen.

TWG's mission is to help build the most innovative enterprises and startups in the world, and TWG believes software is the most powerful way to do that. They have built solutions for enterprise companies, not-for profit organizations, governments, and some of the fastest growing startups in Canada. They pride ourselves in being of service to these organizations to help them unlock their full potential in this rapidly evolving digital world.
For more information visit www.twg.io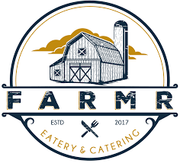 Farm'r is a first-class corporate catering company and restaurant dedicated to making delicious food with real, local ingredients, crafted with care. They're on a mission to give back to the producers and the community and you'll enjoy some of their delicious and nutritious food at this panel event!
For more information and to order your next team lunch visit www.farmr.ca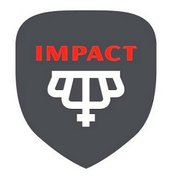 Enjoy some healthy and delicious treats and coffee from the Impact Kitchen team! Impact Kitchen was founded on the belief that food has the power to shape our daily lives. That real, wholesome ingredients, prepared simply and with integrity, can provide us with the energy to take on the day with ambition and optimism.
For more information visit www.impact.ca