Measuring Social Success (Big & Small)

Thursday, April 29, 2010 from 6:00 PM to 9:00 PM (EDT)
Event Details
How does your enterprise or small business measure success in the social world? What tools and techniques are being used to measure real business impact? What qualitative and quantitative metrics provide the best insight, and what processes do you need to put in place to respond to what you learn?
What can small- and mid-sized companies learn from large corporations, and vice versa? The great folks at IDG are hosting another Social Media Club Boston event -- a perfect opportunity for Metro West social media practitioners, communicators and business leaders to connect.
The hashtag for the event is #SMCBoston. Networking starts at 6pm (food and drink will be served), the program starts at 7pm, and around 9pm, many of us will head off to Firefly's Framingham for a post-event tweetup: http://twtvite.com/fireflysonthesly.

Our moderator will be the Measurement Guru herself, Katie Paine:

Katie Delahaye Paine, CEO & Founder, KDPaine & Partners
Katie is the author of "Measuring Public Relationships: The data-driven communicator's guide to measuring success." She also writes the first blog  (Katie Paine's Measurement Blog) and publishes the first newsletter (The Measurement Standard) dedicated entirely to measurement and accountability. In the last two decades, she and her firm have listened to millions of conversations, analyzed thousands of articles, and asked hundreds of questions in order to help her clients better understand their relationships with their constituencies.

An accomplished speaker, Paine frequently lectures to conferences and universities including The Conference Board, The American Strategic Management Institute, the Public Relations Society of America, the International Association of Business Communicators, the Institute for International Research, the International Public Relations Research Conference, Ragan Communications Conferences, the PR Executive Forum, IPRA, the University of New Hampshire, and Southern New Hampshire University.


Panelists will include:

Christopher S. Penn, Vice President of Strategy & Innovation, Blue Sky Factory
Christopher has been called upon for expert information by researchers for the Congressional Advisory Committee on Student Financial Aid, the Federal Bureau of Investigation, the US Department of Health and Human Services, as well as having been sought after for conferences and private intensive seminars.

He has spoken before diverse audiences ranging from executives of major venture capital firms, to multiple state and federal agencies, to aspiring college students looking to make their mark on the world.

Christopher was a co-founder of the groundbreaking PodCamp New Media Community unConference, and co-host of the Marketing Over Coffee marketing podcast. He is an adjunct professor of Internet marketing at the University of San Francisco and the lead subject matter expert and professor of Advanced Social Media at the University of San Francisco. He serves as vice president of strategy and innovation at Blue Sky Factory, an email marketing company based in Baltimore.
Holly Allison, Vice President of Marketing, Vico Software
Ms Allison is the vice president of marketing for Vico Software, Inc., a Boulder-based software company focused on the commercial construction industry. As with other small B2B start-ups, Vico's social media strategy has been critical during the recent economic downturn.  Ms Allison will share day-to-day tactics that you can employ tomorrow, share anecdotes, metrics, and illustrate how social media complements their seo strategy. Vico Software is currently tied for fourth on HubSpot's All Star List, a ranking of their 2,500 customers' marketing effectiveness.


Jamie Pappas, Manager, Social Media Strategy @ EMC Corporation
Jamie is an Enterprise 2.0 and social media strategist, evangelist, and community manager at EMC Corporation. She has a hand in developing and driving overall Enterprise 2.0 and social media strategy across the entire organization, identifying opportunities to integrate social media and community into the daily lives of employees, both internally as a team collaboration tool, and externally as a way to engage with customers, partners and prospects. In this role, Jamie successfully designed, launched, and managed an enterprise 2.0 employee community from inception to a combined contributor and lurker base of over 25,000 employees.
Responsible for actively engaging the community, Jamie developed the tools, tips and best practices available to community members to enrich their community experience. Jamie also enables employees to integrate their marketing plans and objectives with social media tools by offering expert guidance and strategy consultation, best practices, use cases, and rules of engagement for each tool. 
Jamie is a founding member of The 2.0 Adoption Council and Membership Director for The Social Media Club, Boston Chapter. She is also a proud member of The Community Roundtable, Forte Foundation, American Marketing Association, Boston Chapter,Project Management Institute. You can connect with her online at her blog, Social Media Musings at www.jamiepappas.com, or via Twitter @JamiePappas.
Brian Carlson, Editor-In-Chief, CIO.com
Since 2009, Brian has led the Social Media Task force for IDG Enterprise media, and has worked to gather and implement best practices and guidelines for editorial employees for ComputerWorld, CIO, CSO, InfoWorld, ITWorld and NetworkWorld. During his first year at CIO.com Brian and his editorial team increased traffic to the site by 50%+ solely through editorial efforts. His specialties include search engine optimization (SEO) and social media optimization.  
Brian has been an online-centric editorial manager for more than 12 years, and has developed and launched more than 30 media websites during his career. His past experience includes editorial positions with Advanced Imaging Magazine, Digital Imaging Magazine, and as Senior Director of Content Development for the EETimes publishing group of CMP Media.
Mike Proulx, Vice President of Interactive Marketing, Hill Holliday
Mike leads Hill Holliday's Digital Strategy team and works across the agency's client portfolio (with brands including TJ Maxx, Marshalls, Chili's, US Trust, CVS/pharmacy, and Dunkin' Donuts) to help conceive marketing programs that cross digital channels, integrate with offline media, and push interactive innovation. Given this, Mike's team is comprised of individuals who specialize in social and emerging media with a constant eye towards 360 degree marketing integration.
 
Before Hill Holliday, Mike was Vice-President of Social Media at Digital Influence Group leading client teams for IBM, Alcatel-Lucent, and Cook Medical. In 2000, Mike started-up and operated the Boston office of NYC-based Thoughtbubble Productions where he produced rich media websites to promote movies and TV shows. His clients included Warner Brothers, Columbia Tri-Star, and American Movie Classics (AMC).
While we'll have food and drink available at the event, please join us afterwards at Firefly's Framingham for a post-event meetup. So they know how many people to expect, please sign up here:
http://twtvite.com/fireflysonthesly
.
Please use the hashtag #SMCBoston for all tweets about this event. Please tag all blogs, podcasts, vlogs, and photos of this event with the keywords smcboston and socialmediaclub.

You can follow all of the attendees and speakers at this event by visiting http://tweepml.org/smcb10apr/.


Also, if you upload photos to Flickr, we would appreciate you adding them into the Social Media Club pool at http://www.flickr.com/groups/socialmediaclub/. Thank you!

When you sign up for this event, your name, company and URLs may be shared on the event page. All other information, including email, is not shared.

Attendees and speakers may be photographed, audio-taped or video-taped at any time; by signing up, you consent to having your photograph, voice or video appear online.
THIS FREE EVENT IS SPONSORED BY IDG.

Getting There

From Boston via the Pike:
Take Mass Pike (I-90) to Exit 13. Follow signs to Route 30 East. At the first set of lights, turn left onto Speen Street. At the second traffic light, and the Old Connecticut Path intersection, go straight into the parking lot at 492 Old Connecticut Path (5 story brick & black panel building).

From the North and South:
Take I-95 (Route 128) to the Mass Pike (I-90) West and follow directions above. You may also take the Rt. 9 west exit off Rt.128 and follow directions below.  Mass Pike is likely faster than Rt. 9 during rush hour.

From Boston via Rte. 9:
Take Rte. 9 to Speen St. exit heading to The Natick Collection (on your left) and ½ mile from your destination.   Go through traffic lights at Speen and Rt. 30 (Naked Fish on the corner) and continue straight for ¼ mile where Speen ends at Old Connecticut Path.  Go straight through the intersection and into the parking lot for 492 Old Connecticut Path (5 story brick & black panel building).

Parking
Free outdoor parking is on two levels.  The first is as you leave the Speen/Old Connecticut Path intersection.   For the second lot, drive through the first level and take a right and then another immediate right.

Entrance doors are at both levels.  Our meeting is on the lst floor in the Butterfinger and Jolly Rancher conference rooms.  There are elevators.
OUR SPONSORS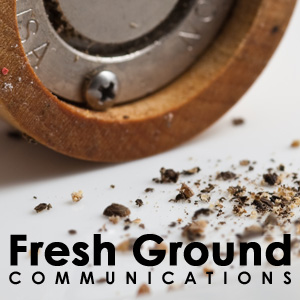 Have questions about Measuring Social Success (Big & Small)?
Contact Mzinga
Attendee List
Sort by:

Date

|

First Name

|

Last Name
When & Where
492 Old Connecticut Path
Framingham, 01701


Thursday, April 29, 2010 from 6:00 PM to 9:00 PM (EDT)
Add to my calendar
Organizer
Mzinga is the leading provider of social intelligence solutions, services, and analytics that improve business performance. Through a combination of enterprise-class technology, strategy and online moderation services, Mzinga social solutions enable businesses to increase revenue and lower costs by improving brand visibility, workplace satisfaction, and customer loyalty. Headquartered in Waltham, Massachusetts, Mzinga supports more than 15,000 communities and 2.5 billion monthly page requests from 40 million unique visitors in 160 countries worldwide.