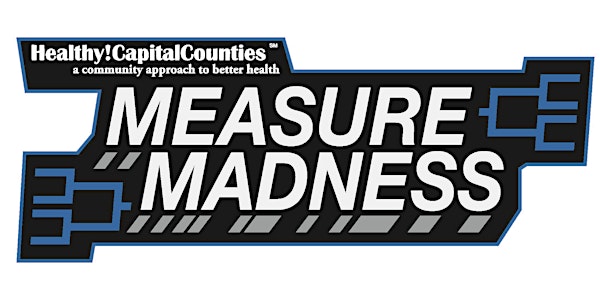 Measure Madness: Healthy! Capital Counties Prioritization Event
When and where
Location
Lansing Community College West Campus 5708 Cornerstone Drive Lansing, MI 48917
Description
Which health measures will survive the bracket and "cut down the nets"? Find out by taking part in MEASURE MADNESS! Your input will determine the "Final Four" priority issues that affect health in Clinton, Eaton, and Ingham counties!
In October, the new 2018 Healthy! Capital Counties Community Health Profile Report will be released. This report will contain critical new information about the health and well-being of Clinton, Eaton, and Ingham counties.
We need your help to focus on what's most important to improving health in the tri-county area! By attending this crucial meeting, participants will be able to:
Get an overview of the new data and key findings

Prioritize the issues affecting health in the Capital area via a bracket-style system

Connect with other "fans" who are also working to improve health in our area
Attendees are highly encouraged to review the report before this event; it will be available at https://www.healthycapitalcounties.org/ once published.
We hope to see you there! Contact Susan Peters with the Barry-Eaton District Health Department at (517) 541-2652 or speters@bedhd.org with questions or for more information.