Event Information
Location
Jefferson Market Library / Cherry Hill Fountain Central Park
425 6th Avenue (May 5) / West 72nd Street (May 6)
New York, NY 10012
Description
MEASURE FOR MEASURE

Friday, May 5th, 7-9pm
at the Jefferson Market Library (425 6th Ave)
Nearest subways are Christopher St [1], West 4th St [A, C, E, B, D, F, M], and the 9th St PATH Station

Saturday, May 6th, 6-8pm
at Cherry Hill Fountain Central Park (West 72nd St)
Nearest subways are West 72nd St [B, C], and West 72nd St [1, 2, 3]
-

---
SYNOPSIS
Above all, Mayor Vincentio wants to be liked, so he appoints Deputy Mayor Angelo to enforce a stricter interpretation of the laws. Angelo uses his newfound power to shut down the local Planned Parenthood clinics, and arrest Claudia, a transgender woman, on a legal technicality that hasn't been used in years. Margaret Escalus and Katherine Provost, government officials and themselves closeted lesbians, try to manage the fallout but can only do so much with Angelo in charge. When Claudia's sister Isabella tries to intervene, she finds herself caught between Angelo's sexual assault and Vincentio's absurd schemes to set things right. Overall, the play is about sexuality, power, and a town struggling to find its political identity in the 21st century.
---
TICKETS

Suggested donation $15. Proceeds will benefit Planned Parenthood and the New York Public Library System. Reserve your seat by selecting a "General Admission" ticket for the performance of your choice.
Would you like to sponsor our show? Donate $25 and you'll be thanked in our program, donate $50 and you'll also get a poster signed by the cast!

Run time: 1hr 30min, plus a 10 minute intermission
---
ADAPTATION
As one of Shakespeare's comedies, Measure for Measure has always been a problem play; this production not only acknowledges the contrast of comedy and drama, but engages with it in order to explore the themes of privilege and what it means to be an ally. The current political climate makes this modern interpretation particularly relevant, and, along with wanting to see more LGBT+ characters in Shakespeare, is the main reason I've chosen to adapt this production. We will be asking for a suggested donation instead of charging a fixed ticket price, and using the proceeds to raise money for Planned Parenthood and the New York Public Library System.
Please note that this production may not be suitable for children under 13; parental discretion advised.

---


Adapted and Directed by Jenna Schlags

Sound and Computer Graphics by Ran Xia
Costume Consulting by Ana-Sofia Meneses

Featuring: EJ Couloucoundis, Alexis Craig-Hart, Christopher Erlendson, Gabrielle Geller, Victoria Giambalvo, Ria Hill, Emma Lieberman, Terra McNerthney, and Devorah Merkin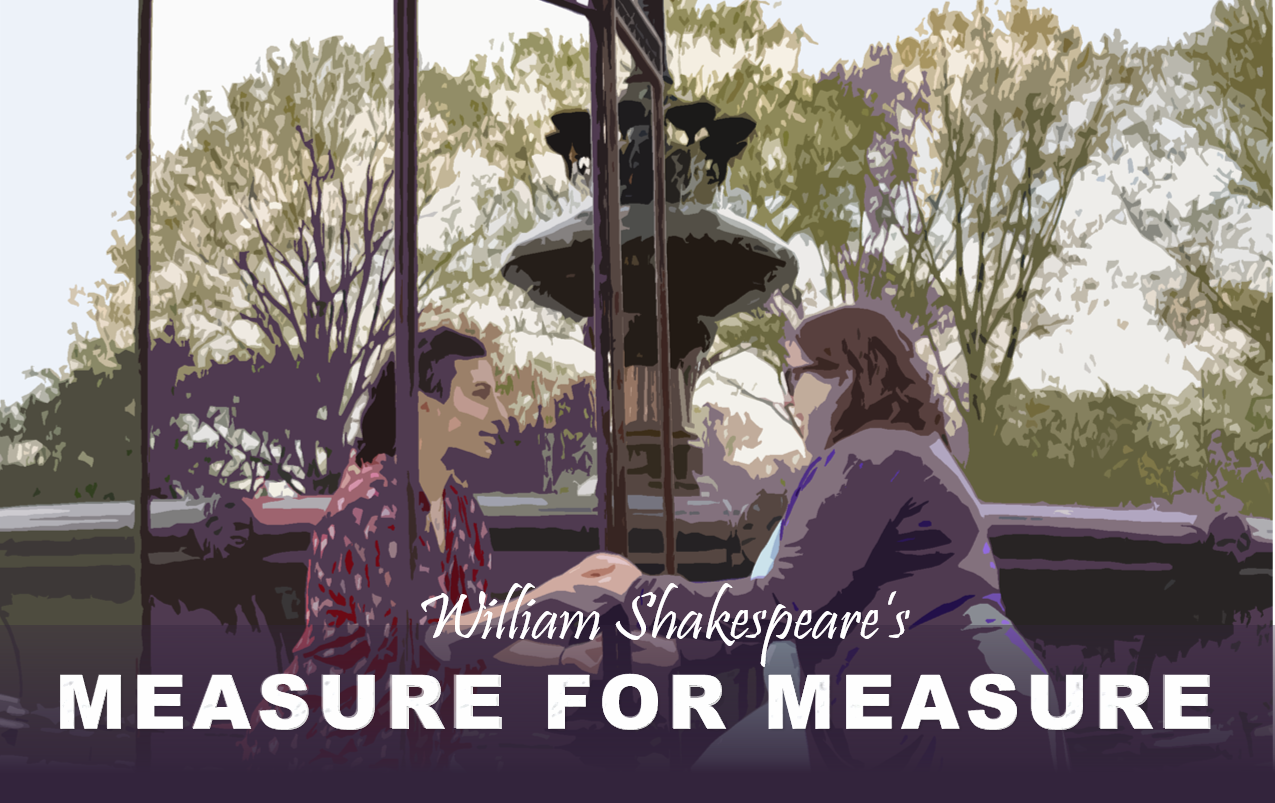 Date and Time
Location
Jefferson Market Library / Cherry Hill Fountain Central Park
425 6th Avenue (May 5) / West 72nd Street (May 6)
New York, NY 10012