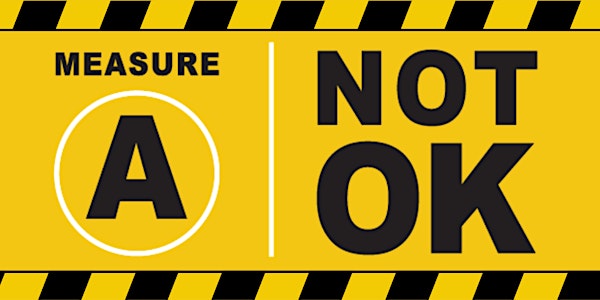 Measure A, Not OK Info Session
Informational session hosted by a coalition of environmental and grassroots advocacy groups against Measure A.
About this event
Hey Sacramentans!
Want to learn all about Measure A? Come to this online discussion and join the conversation!
Sacramento needs sustainable transportation solutions! Measure A will actually undermine these efforts. It will induce more sprawl development and traffic, busting our pollution reduction goals.
Sacramento County: Vote "NO" on Measure A
When: October 13, 2022 at 6 pm
Link: https://us06web.zoom.us/j/83253492902
Speakers: Nailah Pope Harden and Anne Stausboll
Please come to this important conversation and invite others!
Measure A is a 40-year half-cent sales tax increase that would cost Sacramento County taxpayers $8.5 billion — while failing to deliver on its basic promises. It was written by special interests, for special interests.
Measure A, Not OK, ID # 1454384