Description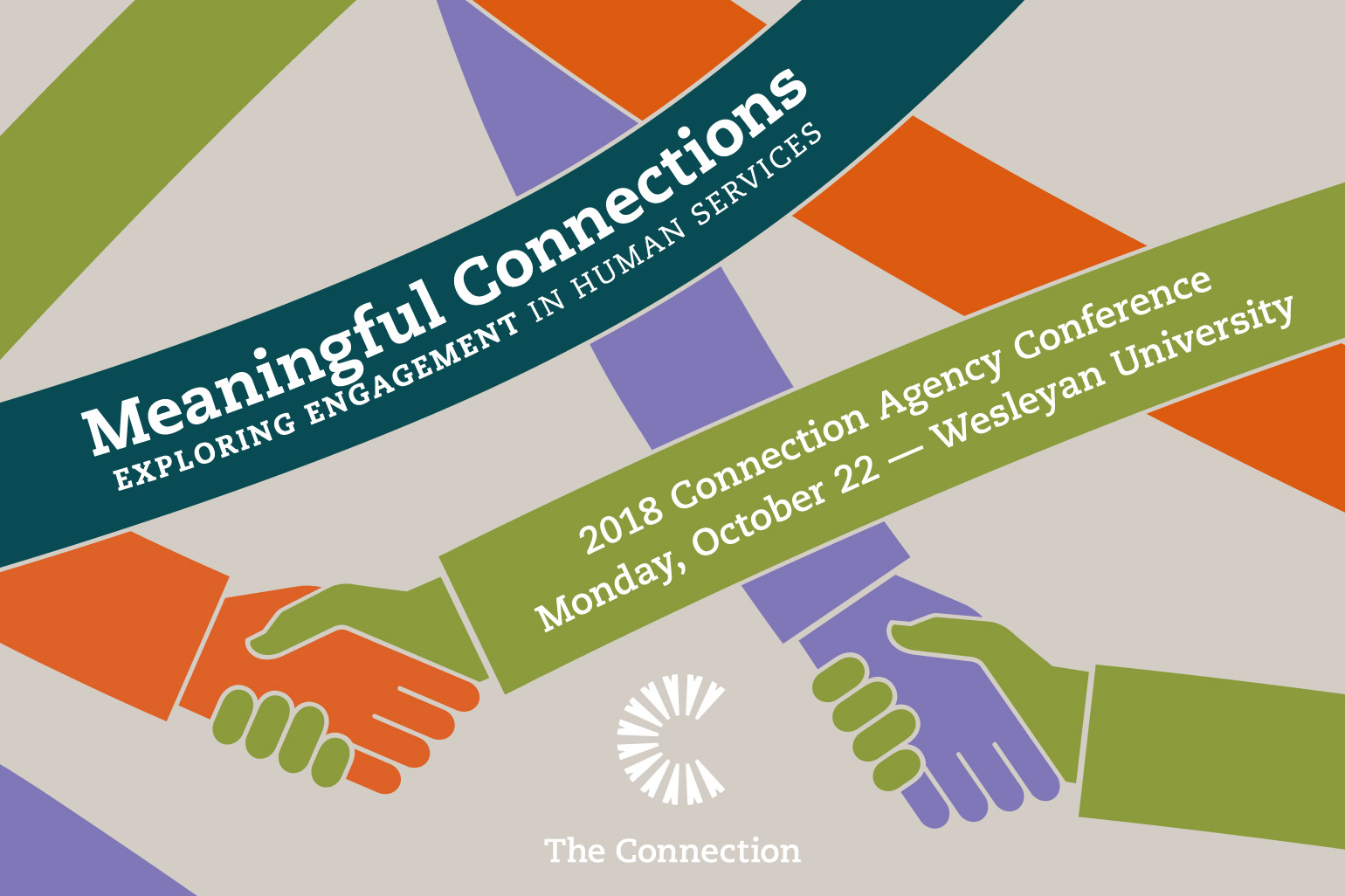 The Connection's 2018 annual conference will be Meaningful Connections: Exploring Engagement in Human Services. The conference will take place Monday, October 22, at the Wesleyan University campus in Middletown.
The conference will feature multiple breakout sessions on topics related to engagement, including Engaging Mandated Clients; Emotionally Intelligent Engagement for Professionals; Engaging Clients in Advocacy; Making Data Engaging; Supervisory Engagement; and Engaging Equity with Heart-Knowing, led by Niyonou Spann.
The keynote address given during the mid-day break will be Discovering Your Role in Creating a Fantastic Workplace, led by David O'Brien. Mr. O'Brien is an internationally recognized author, consultant, speaker, coach and trainer with 30 years of experience in helping leaders and teams maximize performance potential and the President of WorkChoice Solutions. WorkChoice Solutions helps organizations large and small maximize leadership and team potential in today's challenging workplace.
Human services professionals of all kinds, including behavioral health providers, community providers, and community justice professionals, will find much to learn about engaging with community members. CEs and CEUs from the National Association of Social Workers and Connecticut Certification Board will be available.