Description
Certificate Program: Executive Leadership; Fundraising
Foundations and corporations are more likely to invest in agencies that have a proven success record. Outcome measurement is a valuable tool to demonstrate how your organization has contributed to discernible changes for your clients. This workshop describes what outcome measurement is and what it is not, as well as providing an overview of its benefits.
In this workshop, participants will:
Learn how to use a structured logic model as a framework for identifying and measuring the outcomes of your programs and services
Learn how to differentiate and see the relationship between outcomes and activities
Learn how to develop meaningful and appropriate measures for your outcomes

This workshop is best suited for:
Program managers
Executive directors
Fundraising professionals
For assistance, please contact:
Lakimja Mattocks
lmattocks@supportcenteronline.org
917-522-8309
---
Facilitator: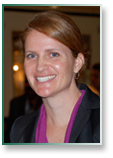 Laurel Molloy
Laurel Molloy is Founder and CEO of Innovations Quantified (IQ), a consulting firm that has been helping organizations increase their impact since 1999. Through program planning, implementation, and outcome measurement services, IQ has served an international client list that includes the Actors Fund of America, Atlanta Womens Foundation, Boys & Girls Clubs, FDNY Counseling Unit, and the International Labor Organization.

Laurel Molloy began teaching public workshops at the Support Center | Partnership in Philanthropy back in 2001. Since then, she has expanded her involvement to include a wide variety of customized on-site trainings and ongoing consulting engagements. Over the years, Laurel's work with the Support Center has involved both nonprofits and foundations. Select clients include the Brooklyn Museum, CASES, Fortune Society, Horizon Foundation, New York City Department of Small Business Services, Open Society Foundations, PSE&G Foundation, Noel Pointer Foundation, The Partnership for a Healthier New York City, and Westchester County Youth Bureau.

Laurel holds an MPA in Nonprofit Management from NYU Wagner, and a BA in Sociology and Women's Studies from the College of the Holy Cross. For her academic and professional endeavors, she has been honored with awards including the Robert F. Wagner Award for Public Service, the Thomas Imse Award for Dedication to Social Change, and the NYU Alumnae Award for Academic Excellence and Community Service. Laurel also authored the widely-utilized instructional guidebook, Finally – Outcome Measurement Strategies Anyone Can Understand, serves on the board of the Association of Nonprofit Specialists, and has lectured at Baruch, NYU, and Hunter.
---
PRICING BY ORGANIZATIONAL BUDGET:
1. $200,000---------------------
$90.00
2. $200,000 - $999,999--------
$145.00
3. $1,000,000 - $5,000,00-----
$195.00
4. $5,000,000+-----------------
$215.00
5. Unaffiliated / Student--------
$90.00