Description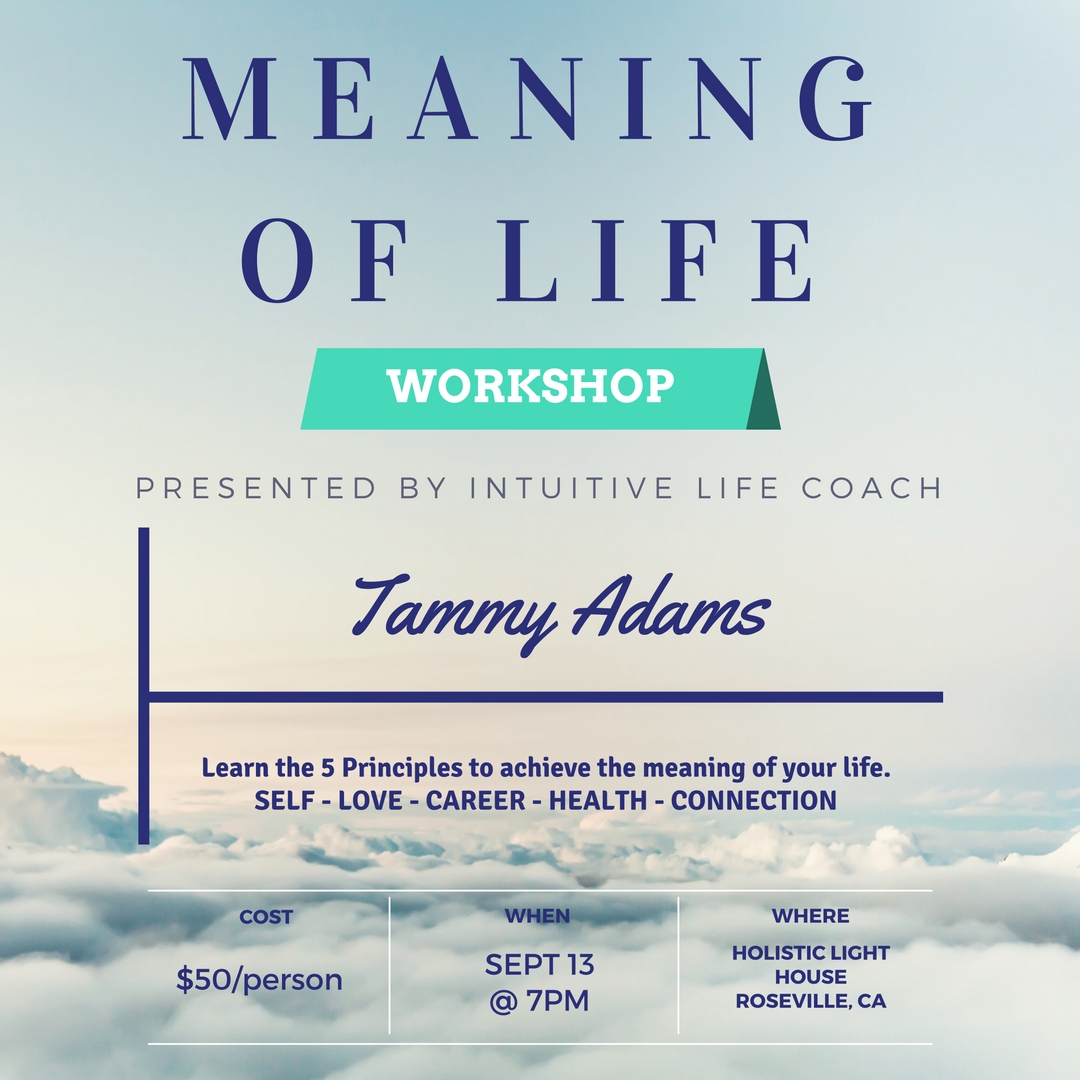 Join me for a transforming evening at my Meaning of Life Workshop!
I will teach you what it means to live life! You will learn how you can live a fulfilling and meaningful life. You will be taught the following 5 Principles to achieve the specific meaning of YOUR life:
Self: connect to your true self

Love: having the right partner

Career: being on the career path that you're meant to be on

Health: knowing what it means to be in good health

Connection: establishing and strengthening your connection to our Creator
This information is life enhancing and life transforming. The Meaning of Life will propel your spiritual journey so that you can achieve your Life's Purpose.
Get ready for the paradigm shift within you!